toyota the Hilux the Revo ( Toyota Hilux Revolve) Z Edition 2019 new tailgate with a low makeup Rocco released officially.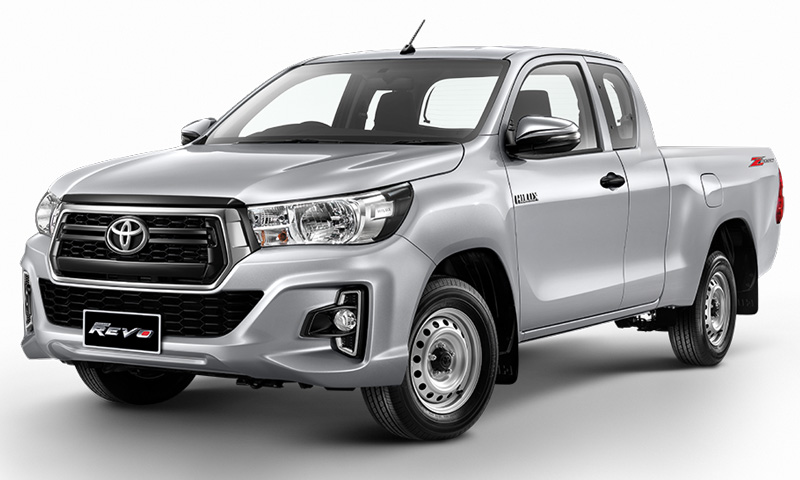 Toyota Hilux Revo Z Edition 2019 is a 2-wheel drive pickup truck, designed with a new bumper and grille. The Rocco model is equipped with front fog lights as standard equipment. And 16-inch alloy wheels or 16-inch pan wheels, according to the sub-model, which Z is derived from the car styling approach called "Zaap" or "Zing".
     Revo Z Edition 2019 is available in a smart chassis. And double cab Installed a 2GD-FTV diesel engine with a capacity of 2.4 liters, with a maximum power of 150 horsepower at 3,400 rpm, maximum torque of 343 Newton-meters at 1,400-2,800 rpm. Deliver power with 6-speed automatic transmission or 6-speed manual transmission.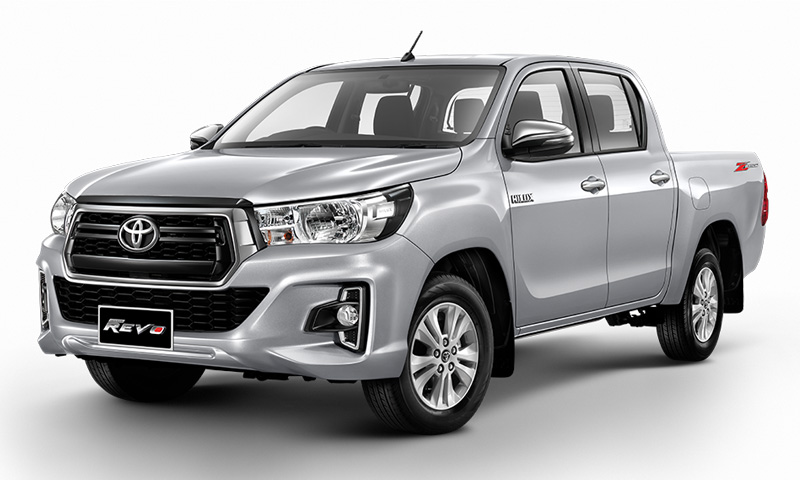 The new standard equipment of the Hilux Revo Z Edition 2019 consists of a multi-reflector headlight, halogen, side mirrors, adjustable and electrically folded. With turn signal lights, upholstery, cloth material, foldable remote control, ordinary air conditioning system, CD audio, Bluetooth support, dual front airbags and knee air bags for drivers and ABS / EBD braking systems, etc.