Toyota Commerical Vehicles Export, Toyota Majesty export, Toyota Coaster Export, All New Toyota Majesty Export, New Toyota Majesty 2.8 Diesel export,
Email us trustvigo@gmail.com
Toyota launches the newest premium van "Toyota Majesty", elegant design, full facilities. With the highest security system At a starting price of 1.7 million to meet the family business group
The launch of a premium van The latest model, "Toyota Majesty" (Toyota Majesty), which is a model that replaces Toyota Ventury, but superior in every dimension. Therefore is the reason that the new name is Toyota Majesty
It can be seen that the trend of demand for premium vans in Thailand is increasing continuously. Which the needs of this group of customers are looking for a used car as a position vehicle As well as a vehicle for families Meanwhile, found that Some customers in this group have chosen "Toyota Alphard", which is a premium multi-purpose vehicle, but Toyota Alphard is still unable to meet the needs of this group of customers. In terms of price
"Today, I am very pleased to introduce you to another option, the Toyota Majesty, as a premium van with a tangible price. I want everyone to see, feel, feel and experiment with this car. Then everyone will understand why we have named the new "Majesty, explains the origin of the Toyota Majesty product development that at present, it is found that the demand for premium vans is increasing. Whether for use as a vehicle, limousine, family car As well as cars used for small group travel
Therefore, there is a concept of developing a new van under the concept "Luxury Mover" with the goal of focusing on convenience and luxury throughout the journey. In which customers will benefit as follows
1. Elegant design Striking with modern design and superior
2. Comfort in the passenger With Captain seats and Big seats to help ensure a comfortable journey In addition, the design for the engine placed front With ring structure And the new rear suspension, four coil springs Help create silence for the cabin With a 2.8 GD engine supporting diesel fuel, B20, 6-speed automatic gearbox, allowing easy driving
3. The latest safety systems, such as 9 additional safety airbags, blind spot warning systems on the side mirror Car alarm system And a round view camera. The Grande also comes with a Toyota Safety Sense system that consists of Safety system before collision Lane departure warning system Automatic high power control system And control system with automatic speed adjustment
4. Complete facilities such as automatic slide doors, 2 side smart start systems, 7 USB ports, sunshade and reading lights
5. Quality, durability and reliability Customers can rely on Toyota products and brands that are always ready to provide quality, durability and reliability.
main target of the Toyota Majesty focuses on 1. family groups Which requires a car that is spacious, convenient, safe, durable and worth 2. A group of business executives, who are used as a position bus or send executives There is a need for a car with a luxurious image. Comfortable, excellent
When comparing Toyota Majesty and Toyota Alfard, there is a common point: the Captain seats and the silence in the same cabin. Toyota Majesty also has safety technology. The most advanced in the van market With 9 airbags Around the camera
As for the official price of the Toyota Majesty, there are 2 colors: White Pearl (additional price 15,000 baht) and Black Mica all 3 models as follows
Standars model price 
Premium model price 
Grande model price
"Toyota Majesty" is ready to be delivered in October 2019 onwards.
The wait is over! It is also a very worthwhile wait for the latest premium van from under the name of the that contains luxurious elements. And the convenience that we would like you to experience 
All-new Toyota Majesty comes with the power of the 2.8 liter variable turbo diesel engine, providing 163 horsepower at 3,600 rev / min, 420 Nm torque at 1,600-2,200 r / min, delivering power to a 6-speed automatic transmission, sequential. Shift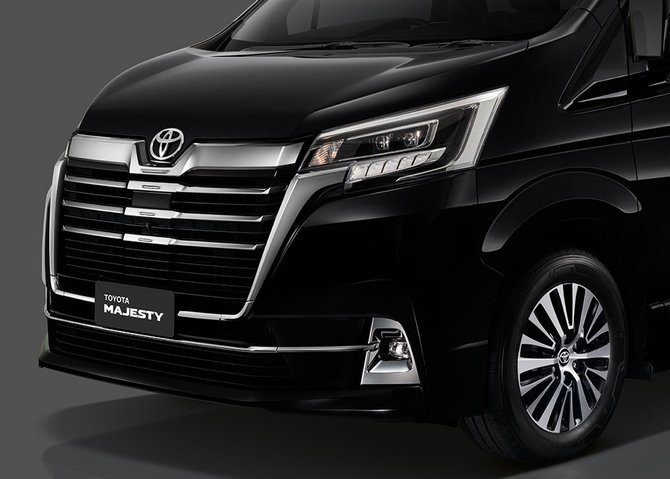 Fully equipped with various safety systems around the vehicle of Majesty, whether it is ABS braking system, BA braking system that comes with 4-wheel disc brakes, VSC stability control, TRC anti-skid system, self-help system On a steep slope or HAC, if you stop suddenly, there are automatic emergency lighting, Auto Limited Slip Difference rear axle control and up to 9 airbags. The front is MacPherson strut style. The rear part is a four-link coil spring and is important to support B20 diesel fuel as well.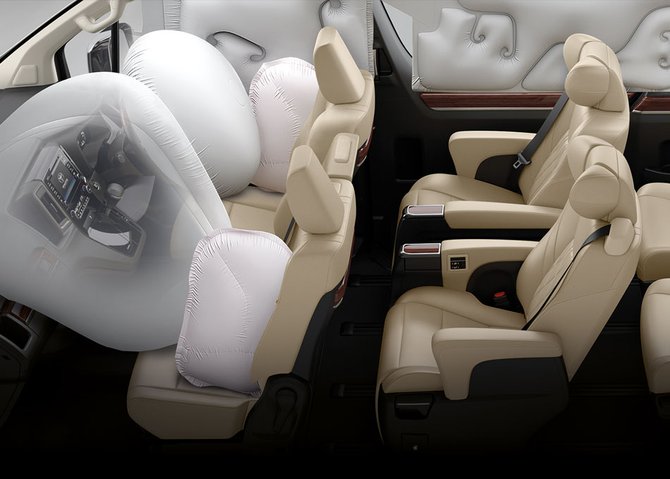 Additional with the special Toyota Safety Sense system consisting of Lane Departure Warning System, Collision Warning System, Automatic High Beam Control System. Including the automatic speed control and reduction system In addition, there is a warning system when the vehicle moves out of the specified area, when the car moves or has a start, there will be a warning system through Notification, can check the car's location through the application, 24-hour emergency assistance coordination, 24-hour route assistance service as well Including Wi-Fi, connect to online entertainment at the maximum of 9 devices simultaneously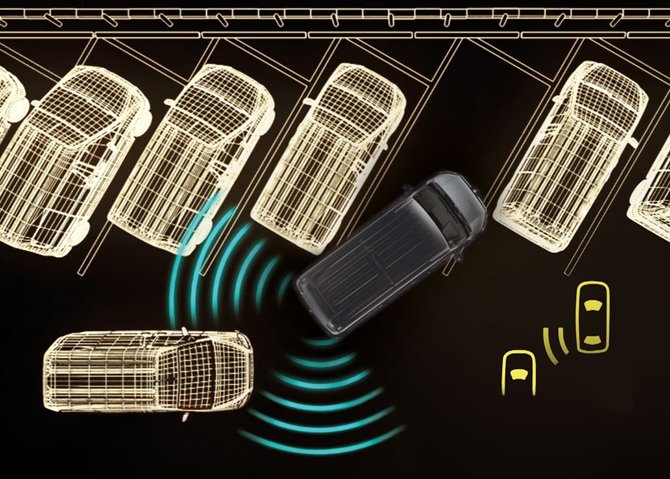 Continue with the design Beginning with LED front and rear lights, headlights with fog lights and daytime illumination, luxurious chrome grille Car body, engine layout, front Skirting set The turn signal is attached to the side mirror. Body dimensions 5,265 mm long, 1,950 mm wide, 1,990 high, wheelbase 3,210 mm, with 2 automatic sliding doors supported by anti-clamping systems. Added with a 17-inch two-tone alloy wheel and a 70-liter oil tank capacity.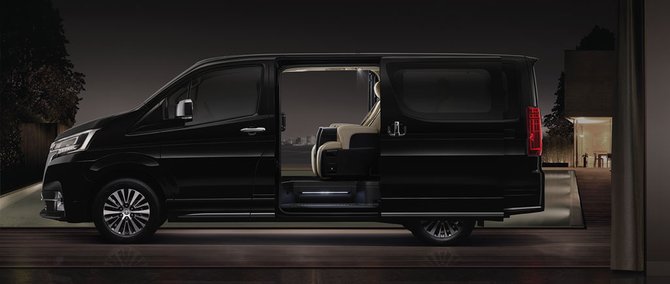 Rocking in the cabin Can say only one word that is super comfortable Highlights, please give Captain Seats a seat that comes with an electric back management system. Including 11 Big Seats, which you can adjust to become an electric mattress Comes with automatic adjustable legs Leather seat anchor for 4 children. The back seat is folded to add more storage space or luggage. While the steering wheel is decorated with wood grain which is cool, not tease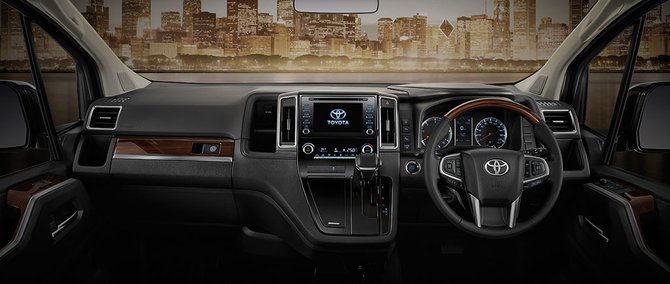 Driving information display screen With fluorescent gauges clearly visible In addition, there are other interesting functions such as cup holders, sunshades, 7 USB connectors, lights, temperature control systems, up and down stairs with Wider size With a 7-inch touch screen audio unit that connects everything with the T-Connect Telematics system