Mitsubishi Motor Corporation has launched the all New Mitsubishi Triton or L200 (L200), a fully redesigned one-ton pick-up truck. First time in 9 years at the World Premiere at Queen Sirikit National Convention Center, Thailand, ready to announce prices and start selling in Thailand as the first place in the world Before preparing to launch in the ASEAN region and Oceania It is scheduled to be released in Japan for the first time in 12 years in early 2024.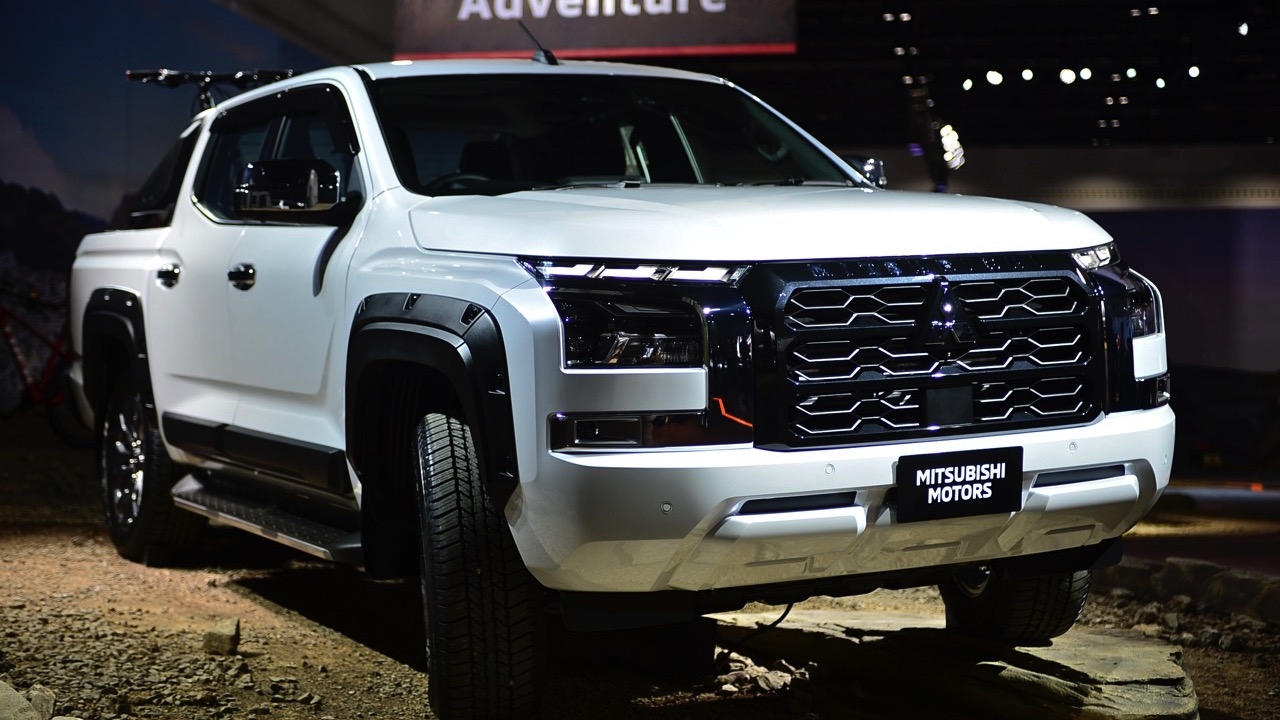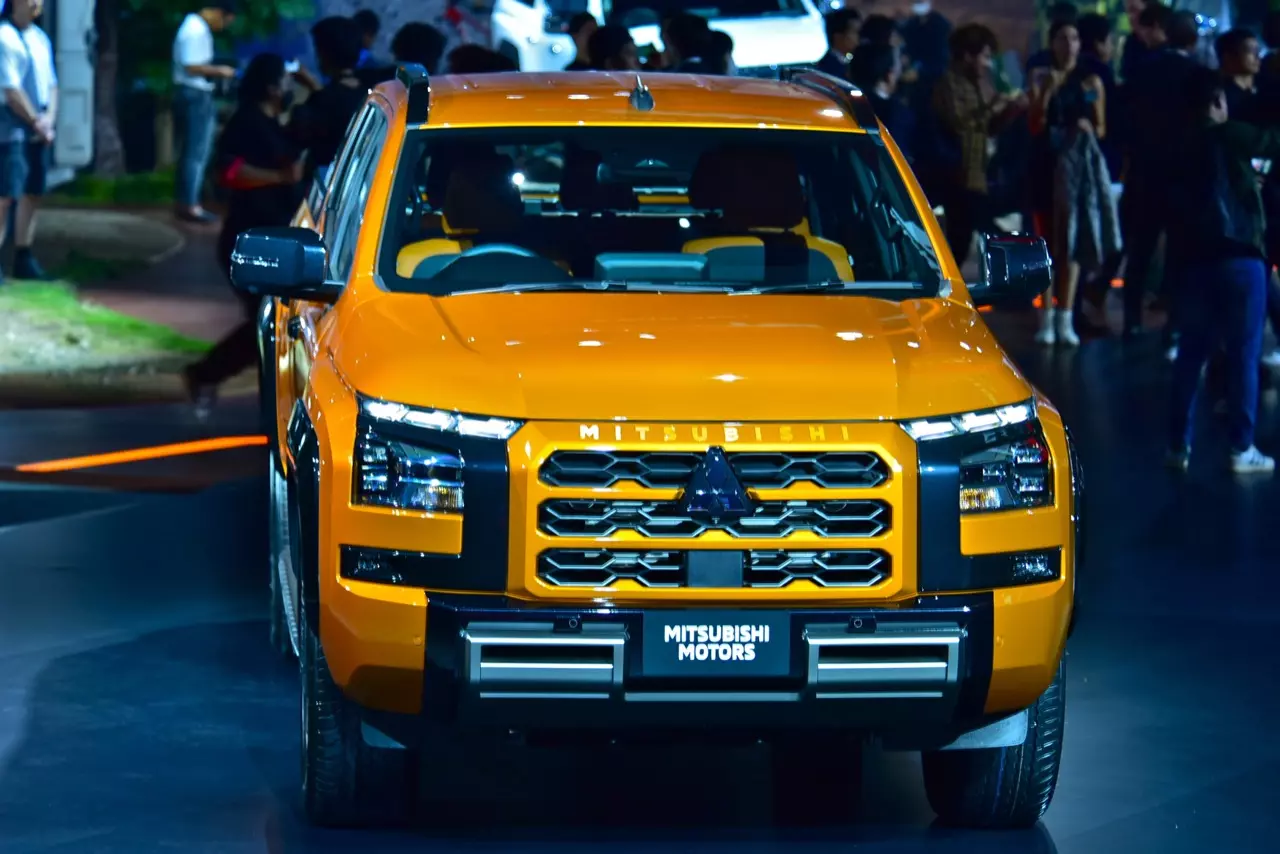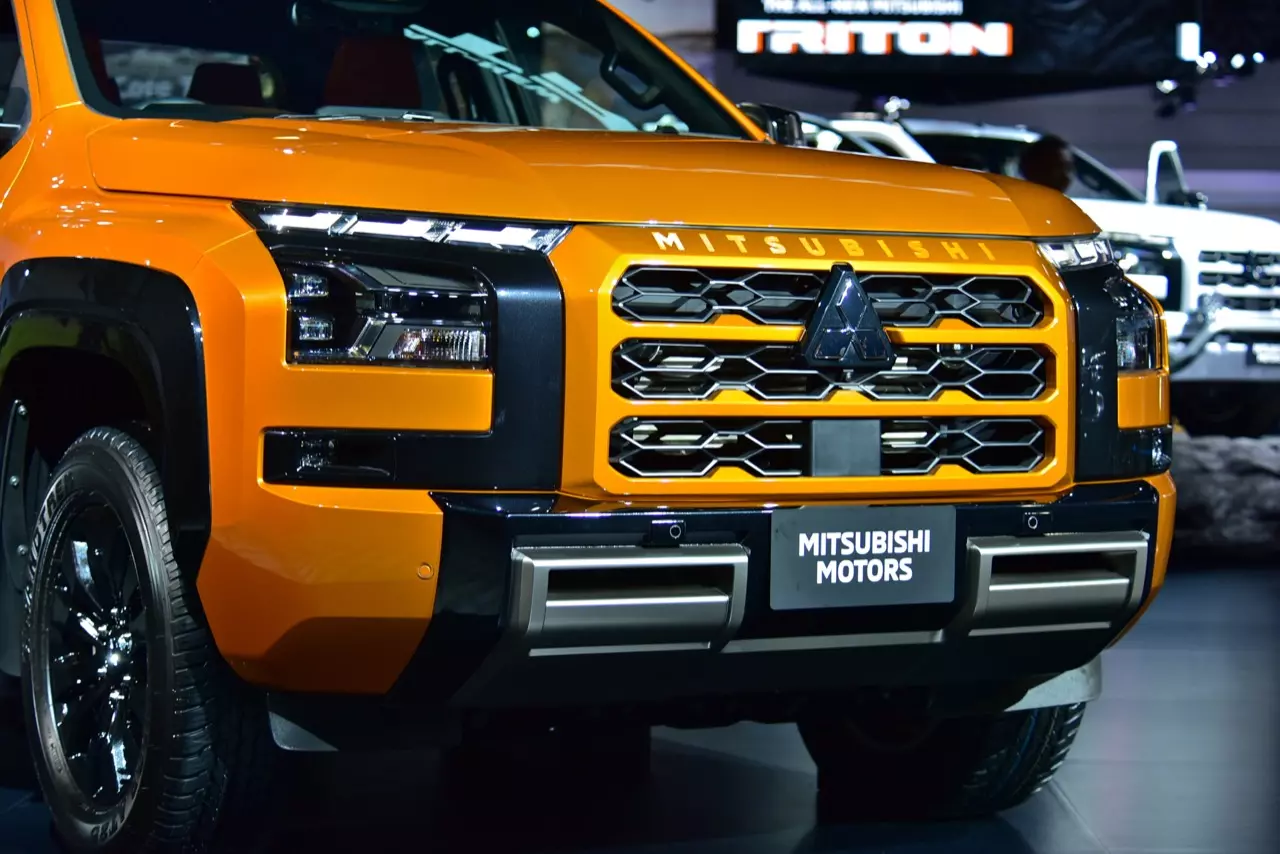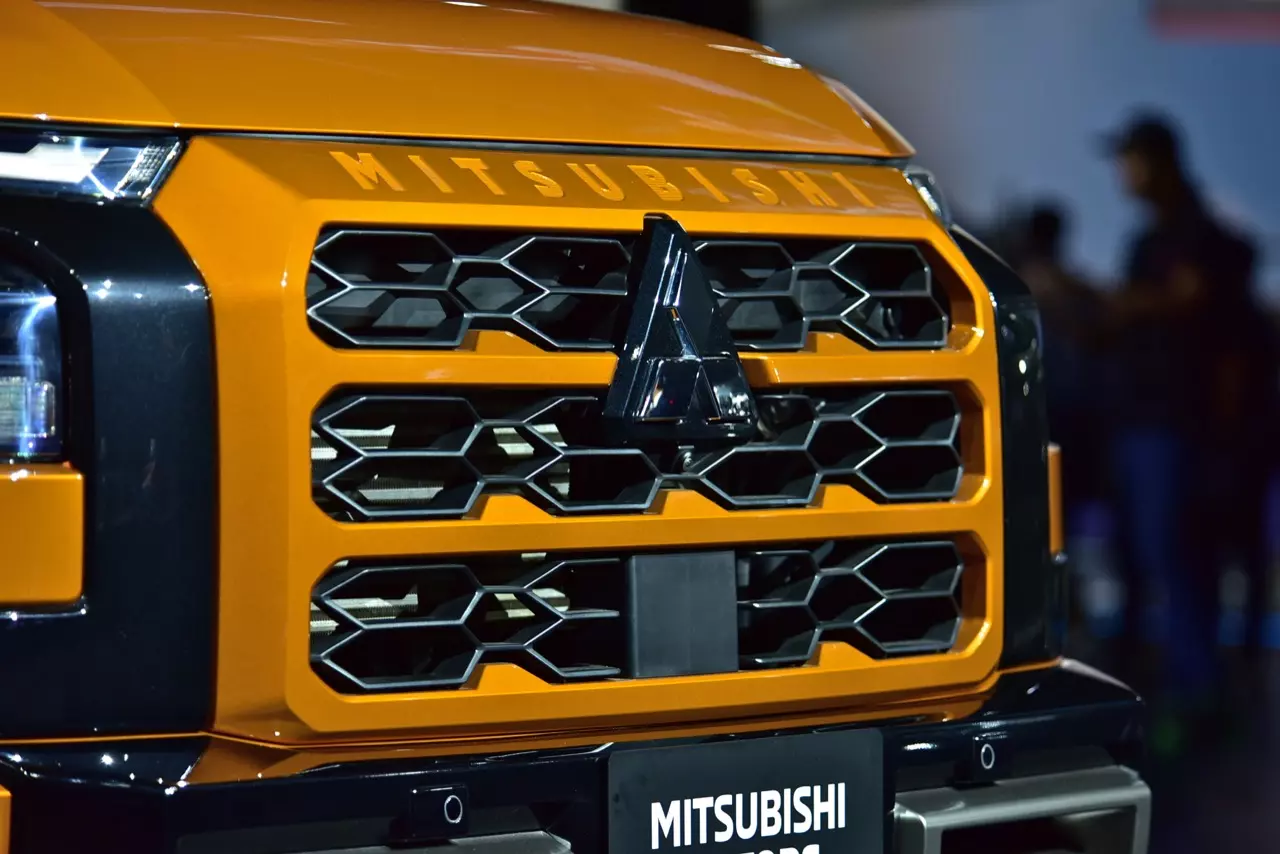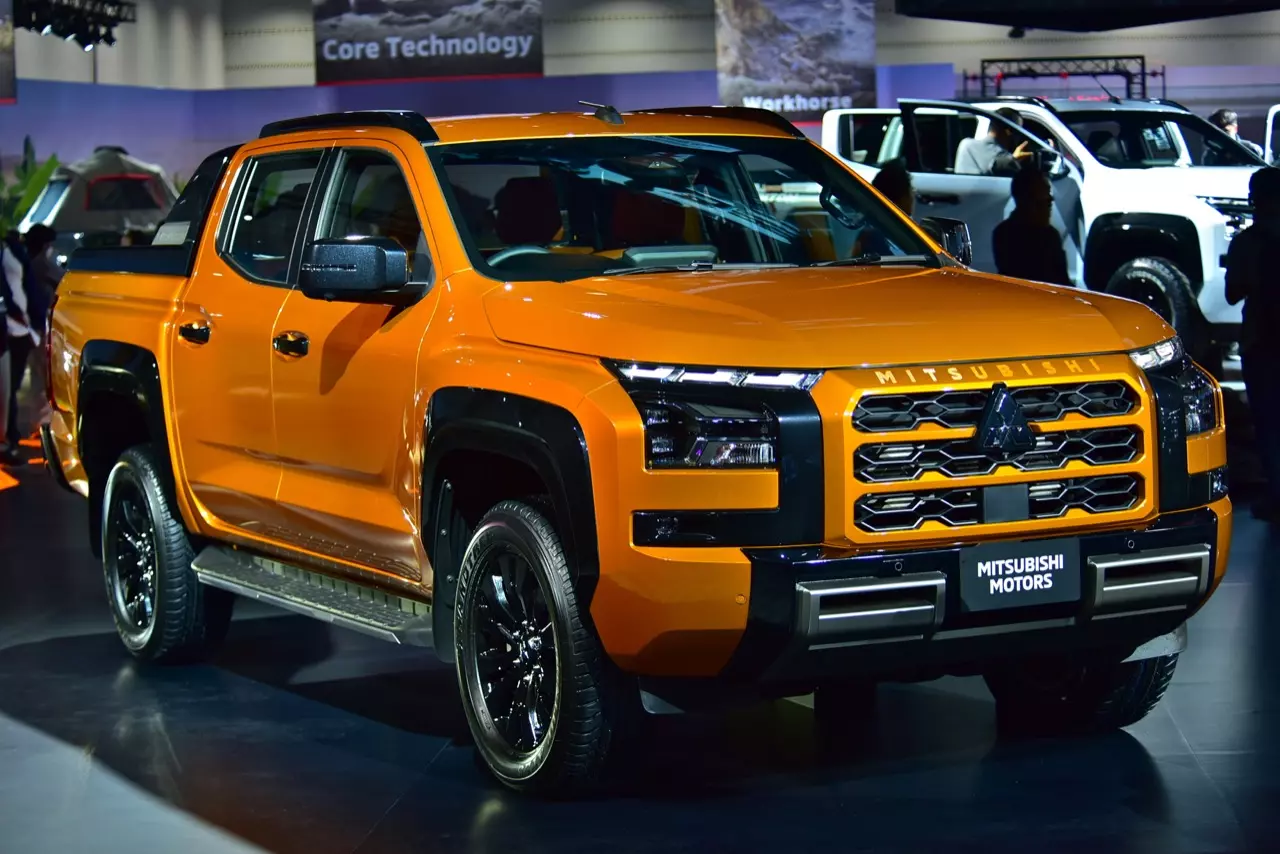 Mitsubishi Motors debuted the pickup truck in 1978. Over the past 45 years, Mitsubishi Motors has produced more than 5.6 million pickup trucks across five generations and sold in 150 countries around the world. The Mitsubishi Triton pickup truck is a strategically important vehicle. It is the 6th generation pickup truck that has been completely redesigned. It's a change in the face in 9 years. The design is rugged and strong both outside and inside. Completely new development of the frame or chassis, chassis, suspension and engine.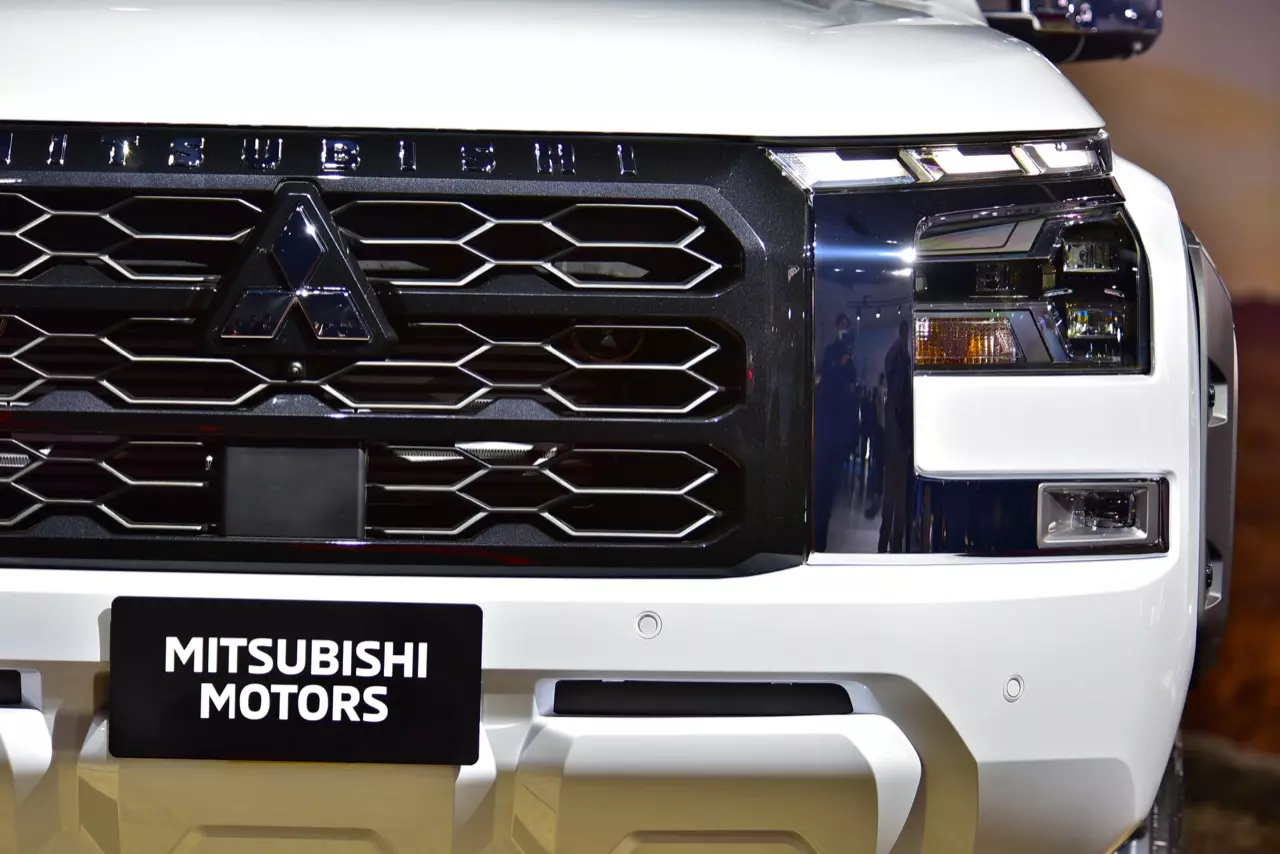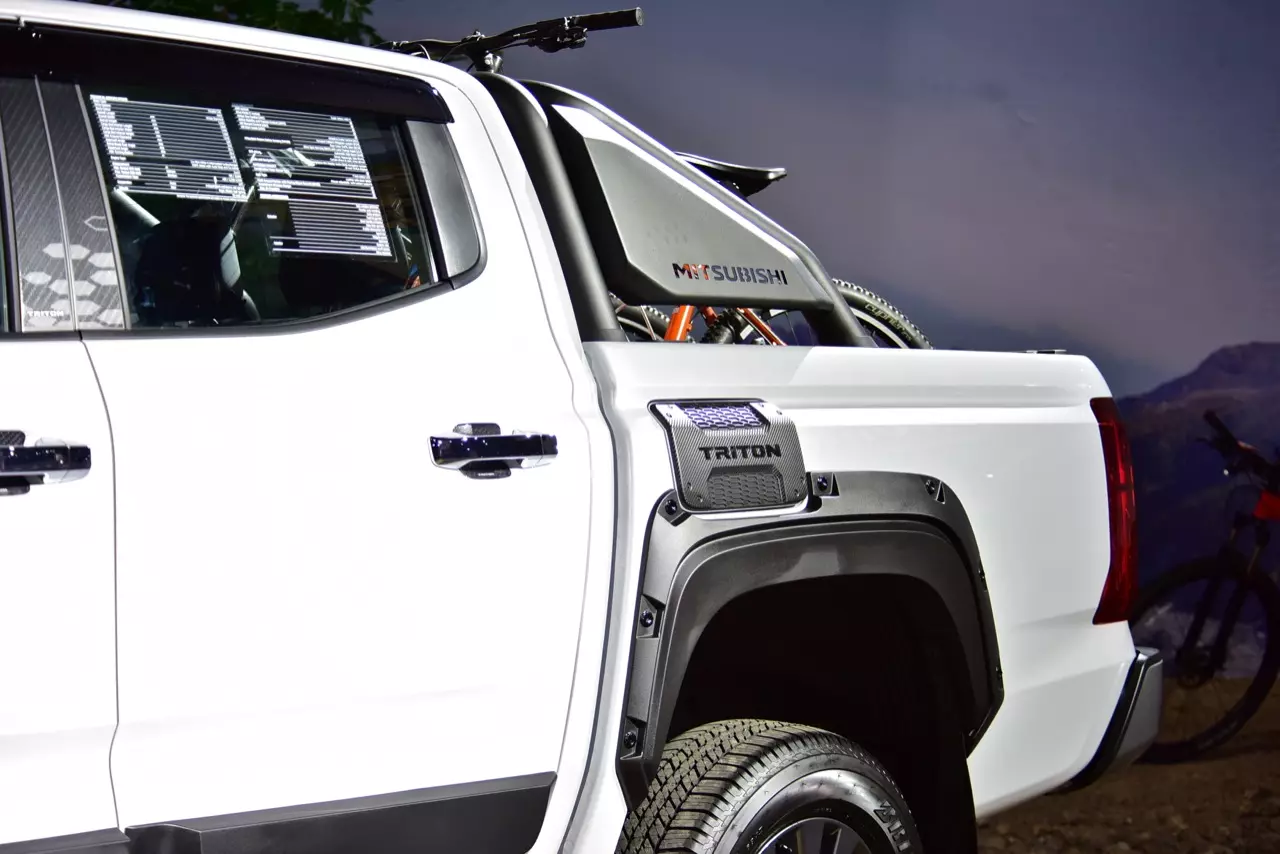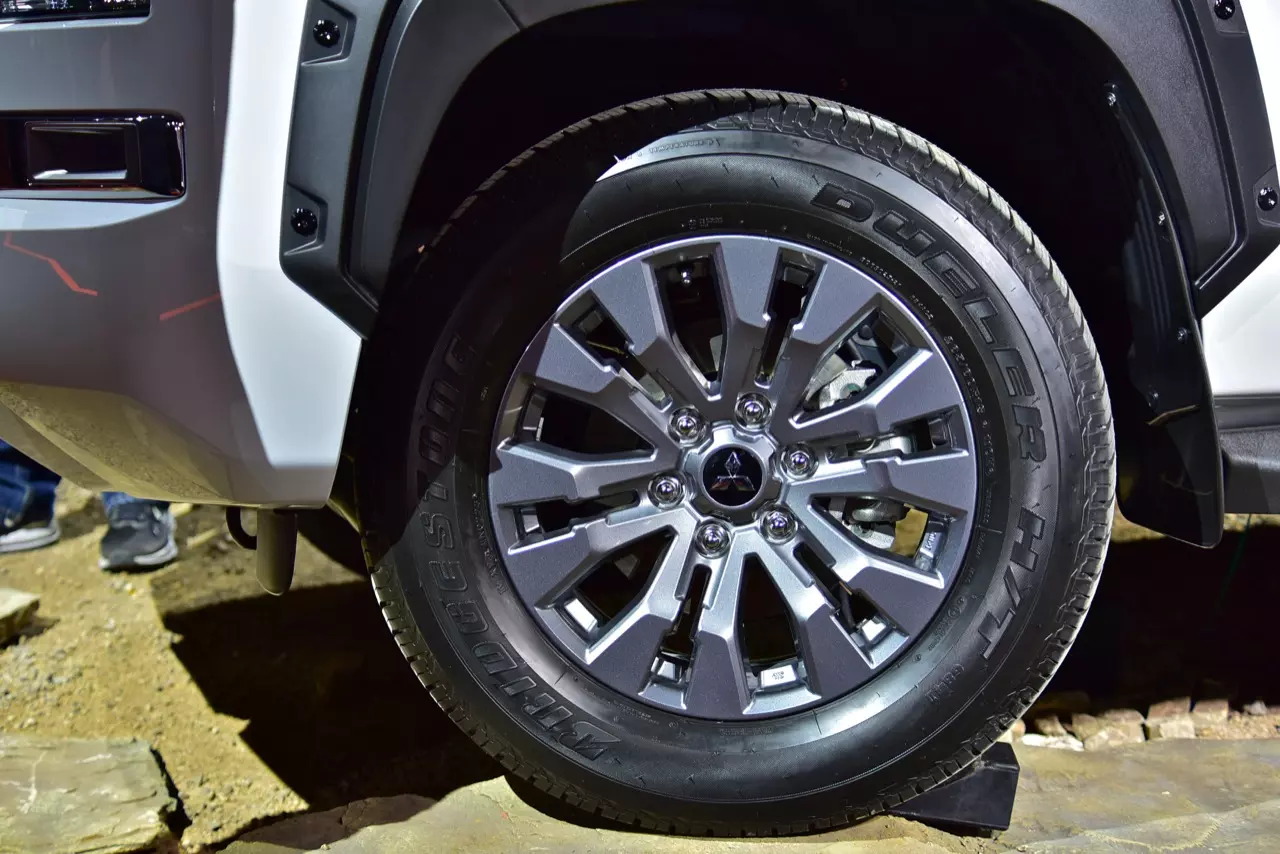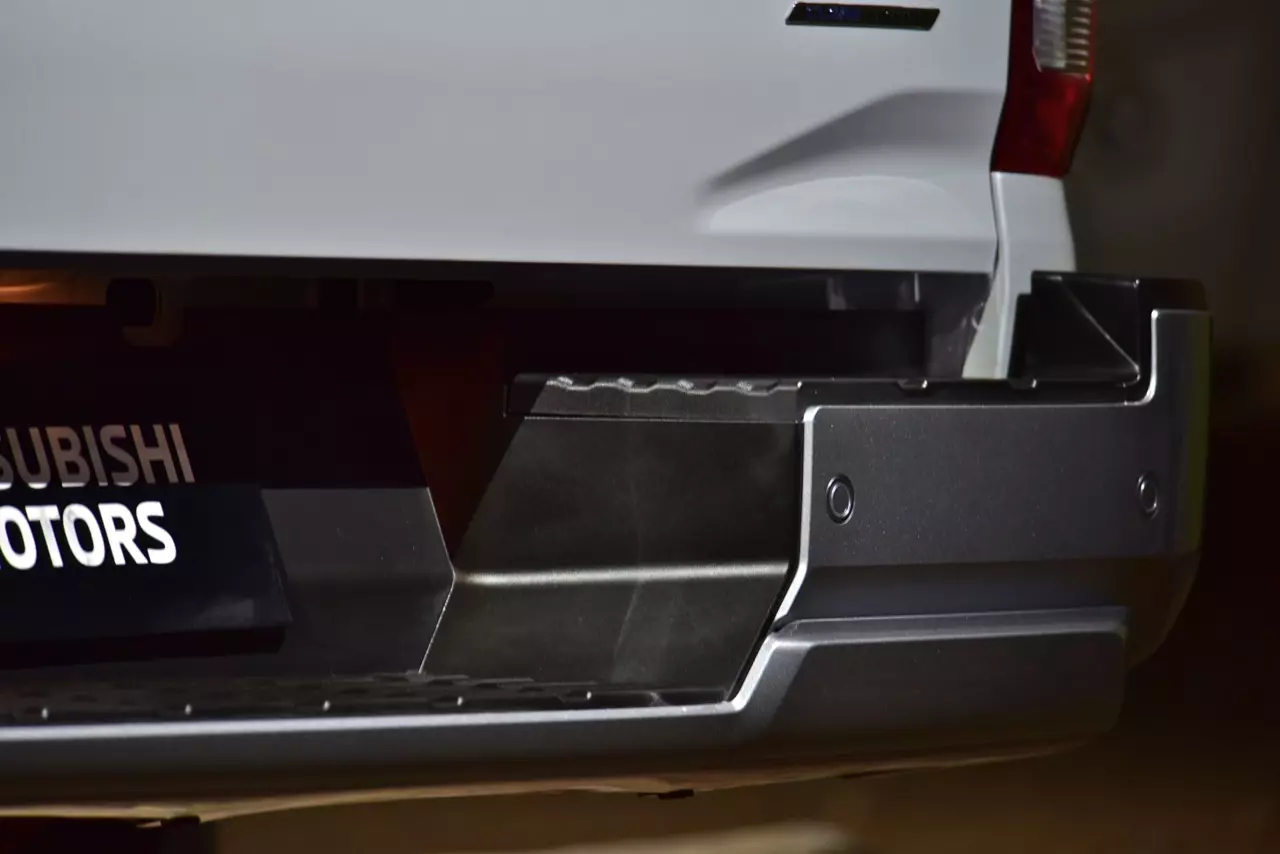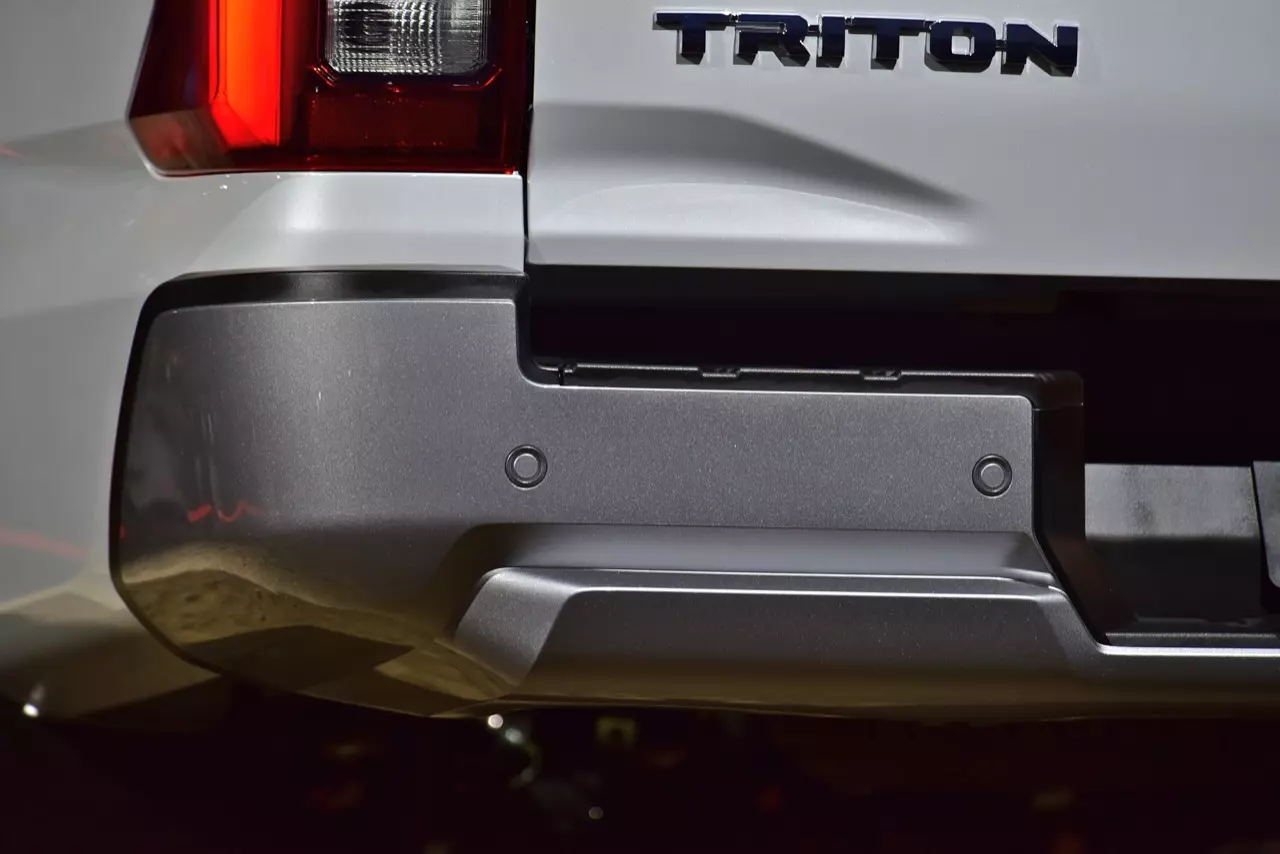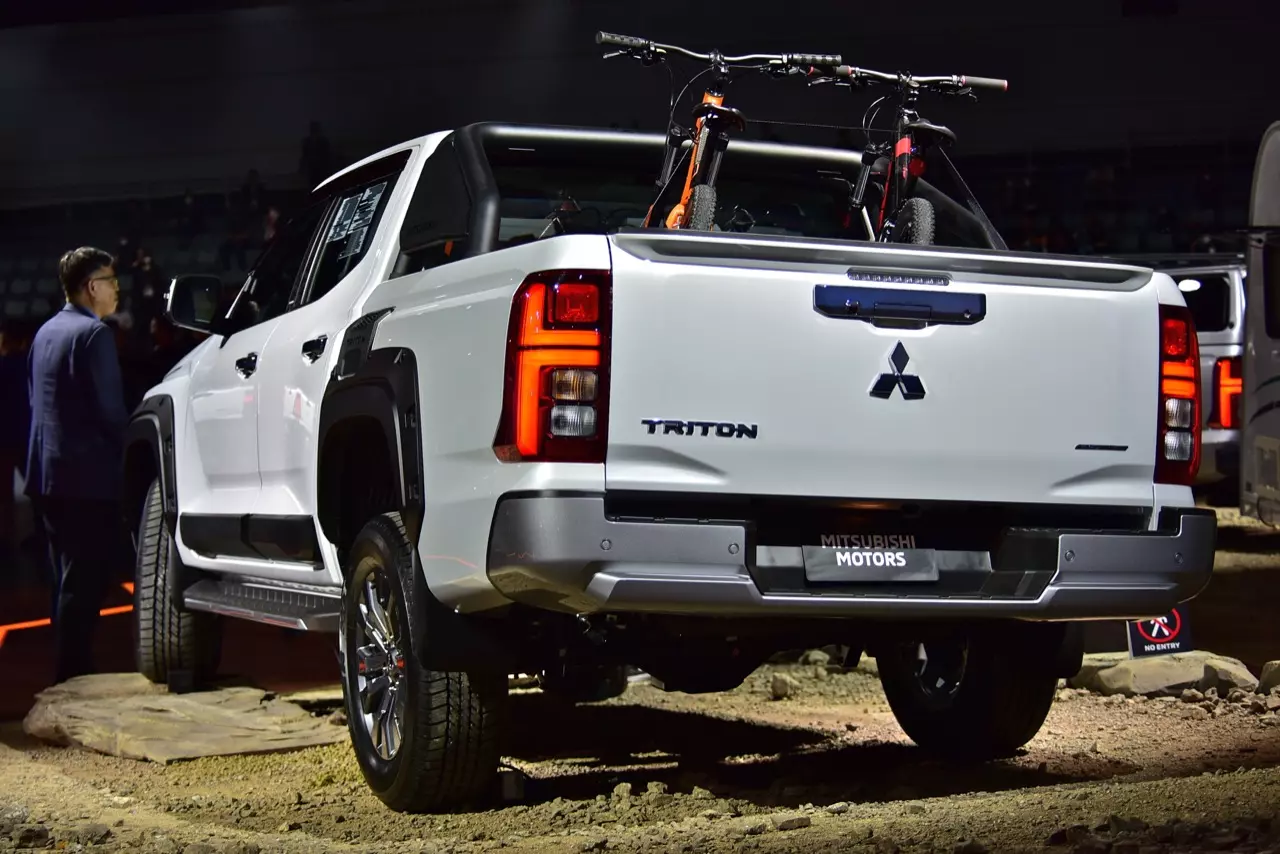 Outstanding features in "All-New Triton"
New design tank! Bigger with a newly developed frame or chassis focus on strength and durability New engine! balanced torque
New suspension, adjusted for increased smoothness, road grip, stability, balance and handling of the car improved. 4-wheel drive system and improved driving control system Used to drive on all types of road conditions.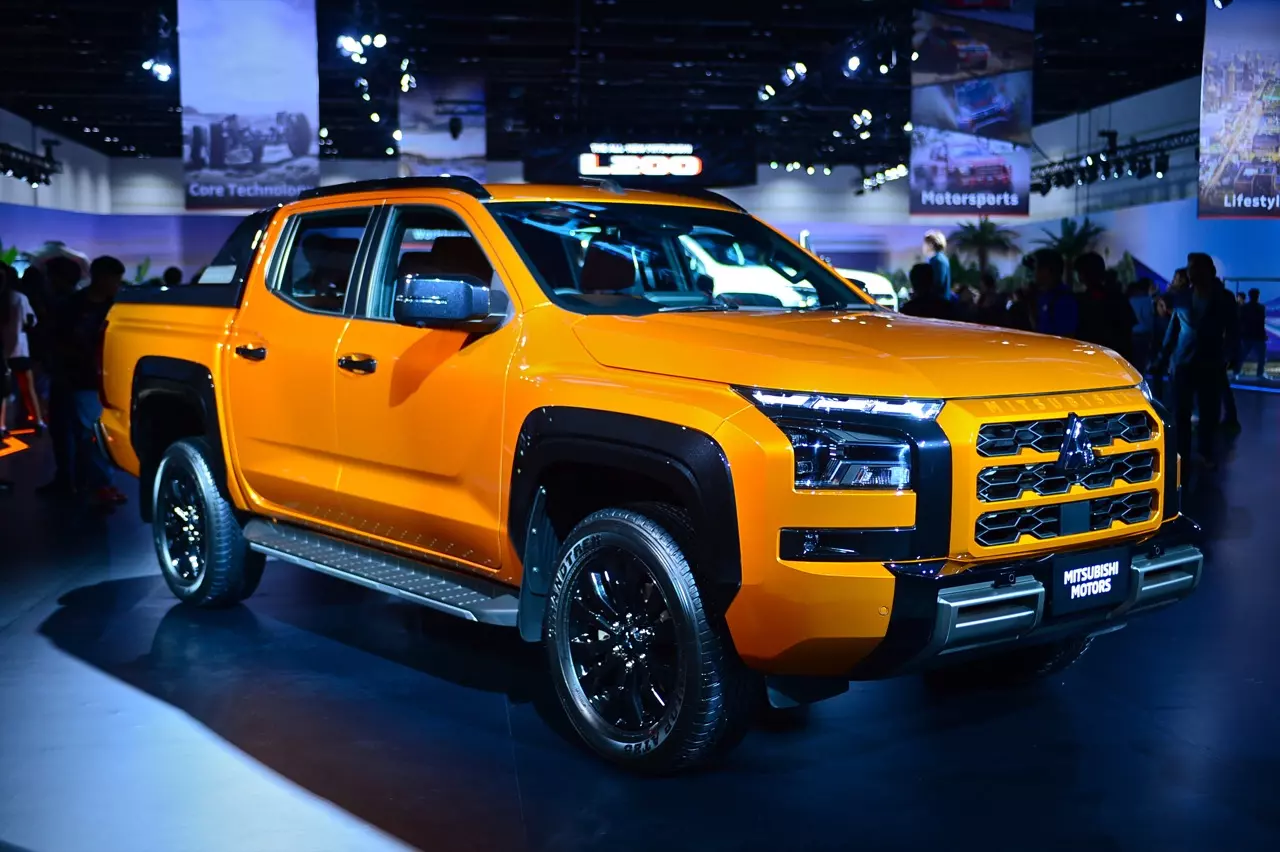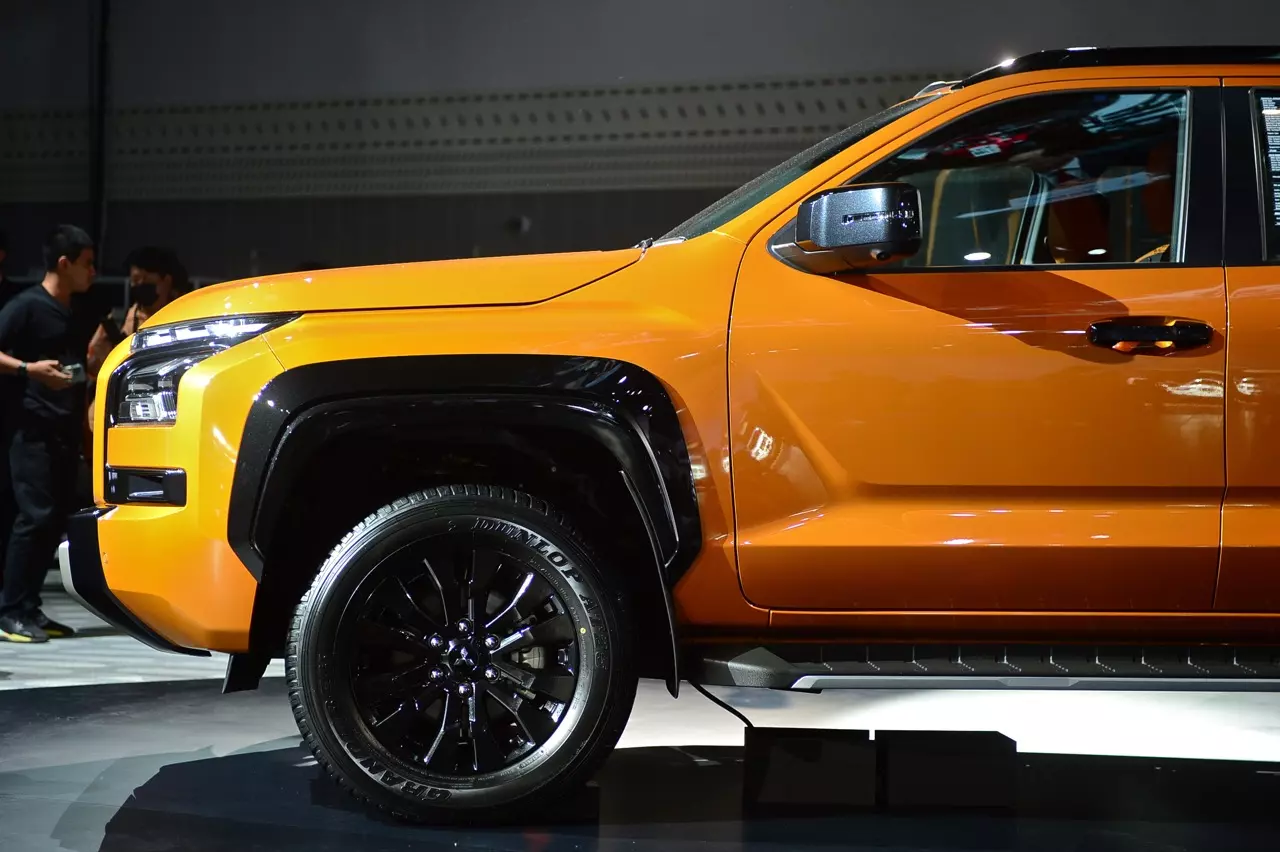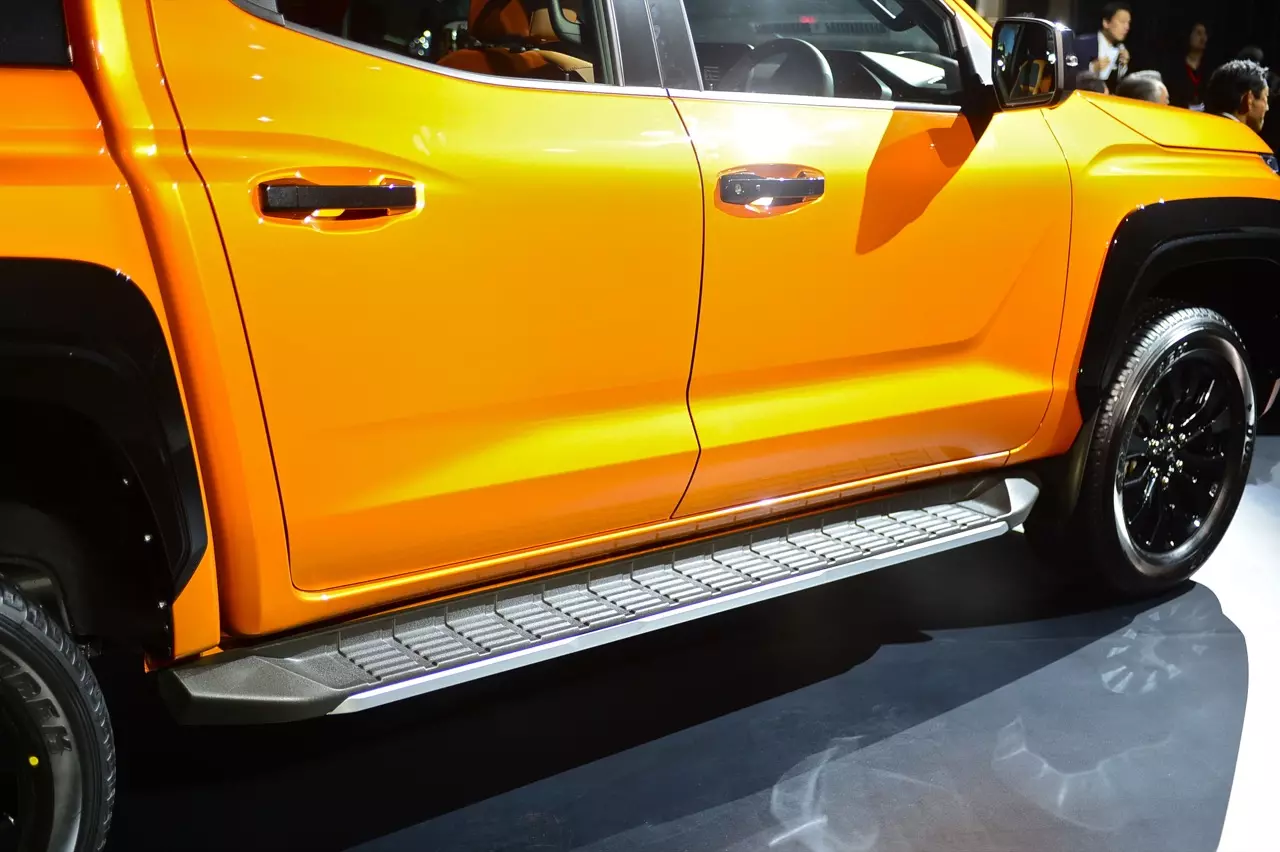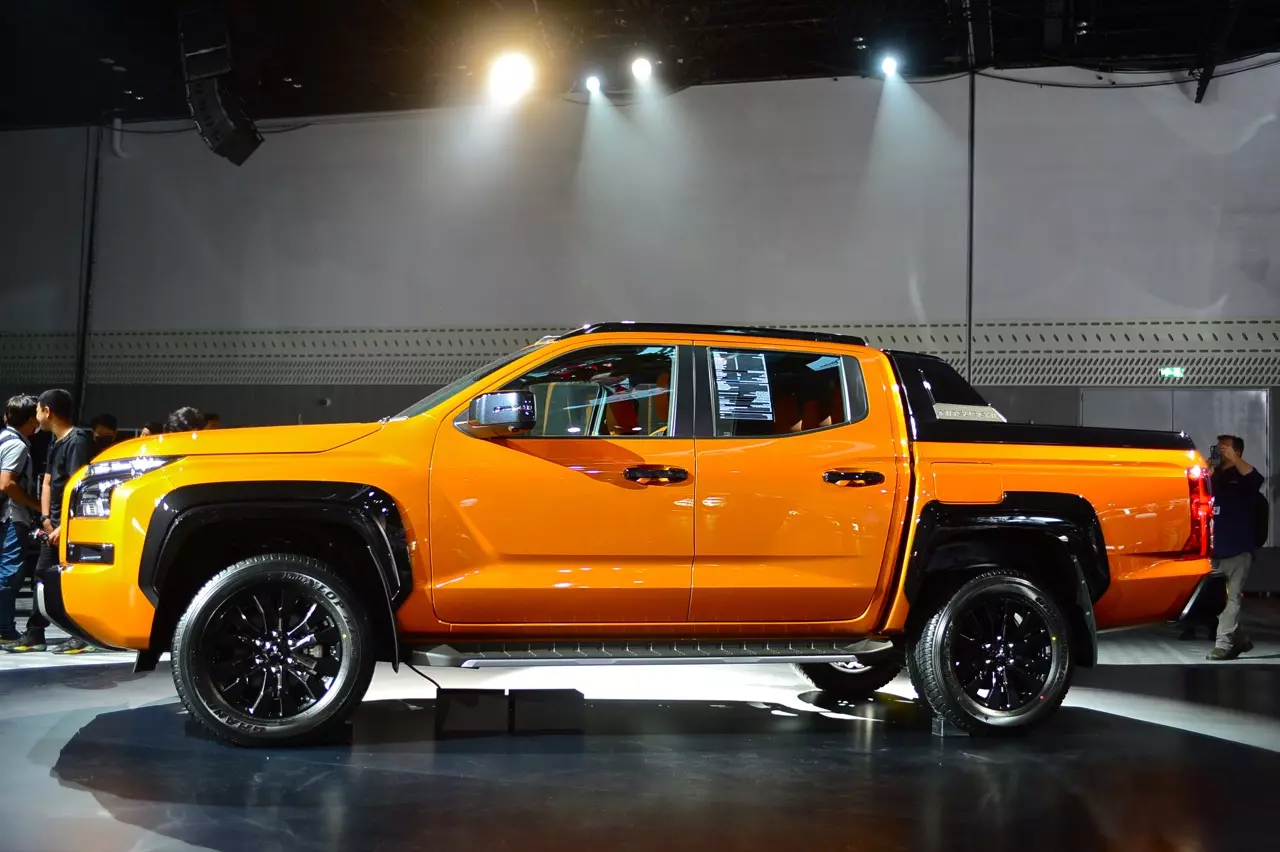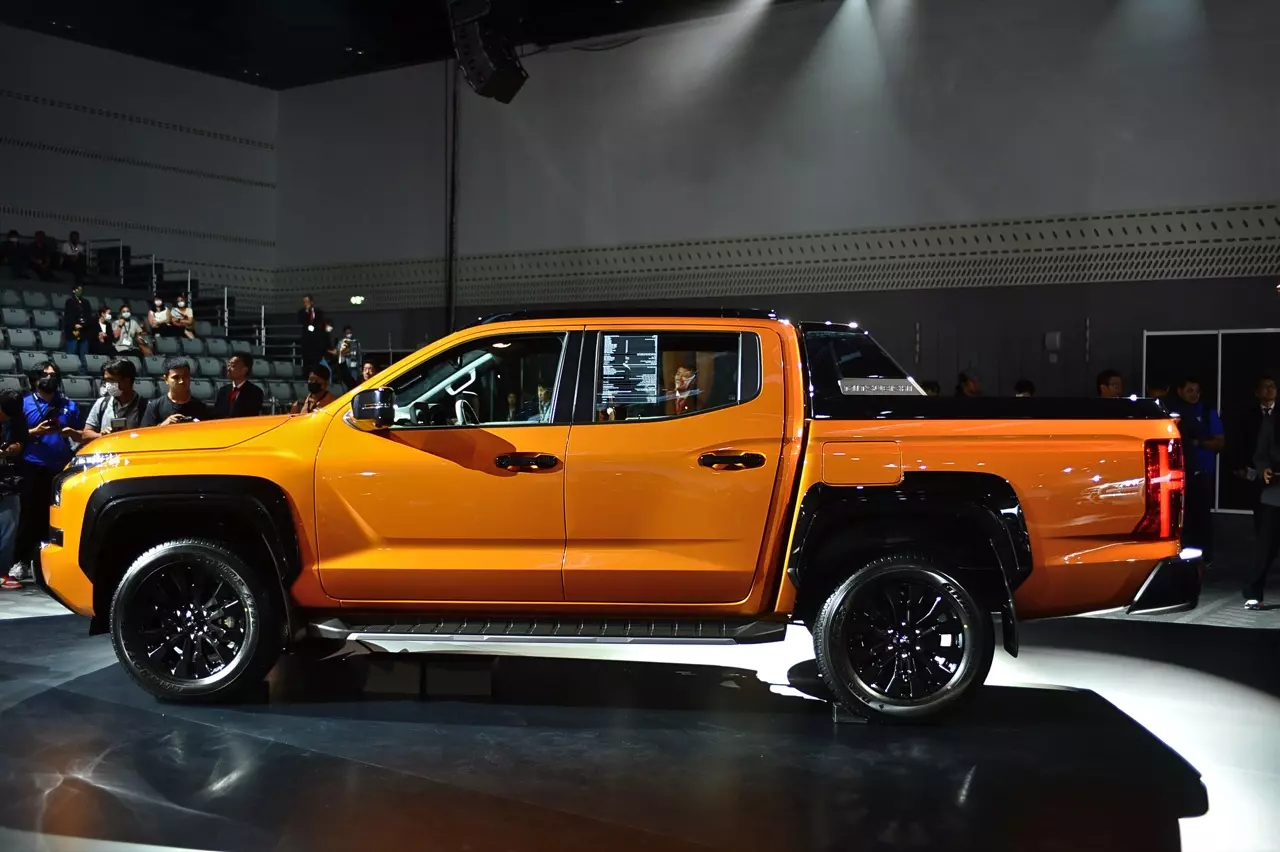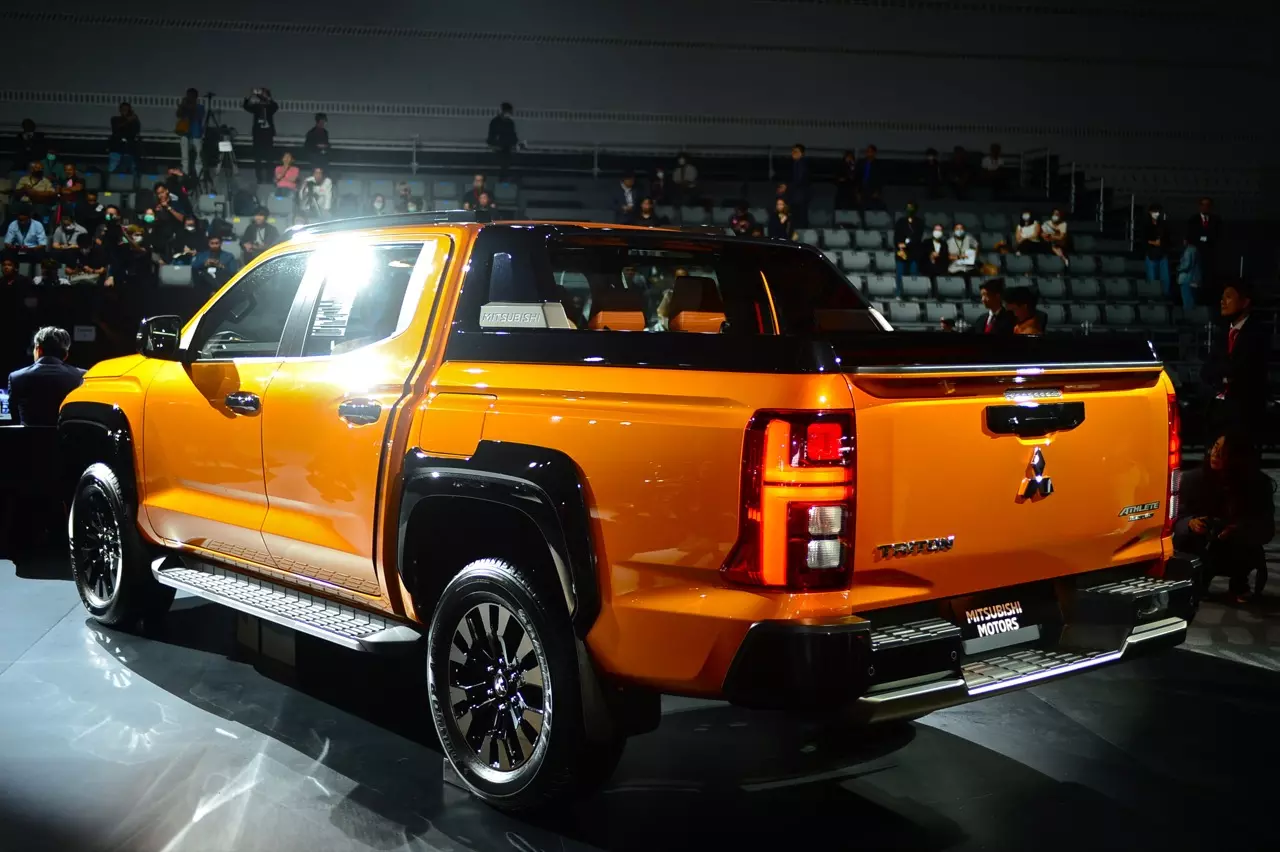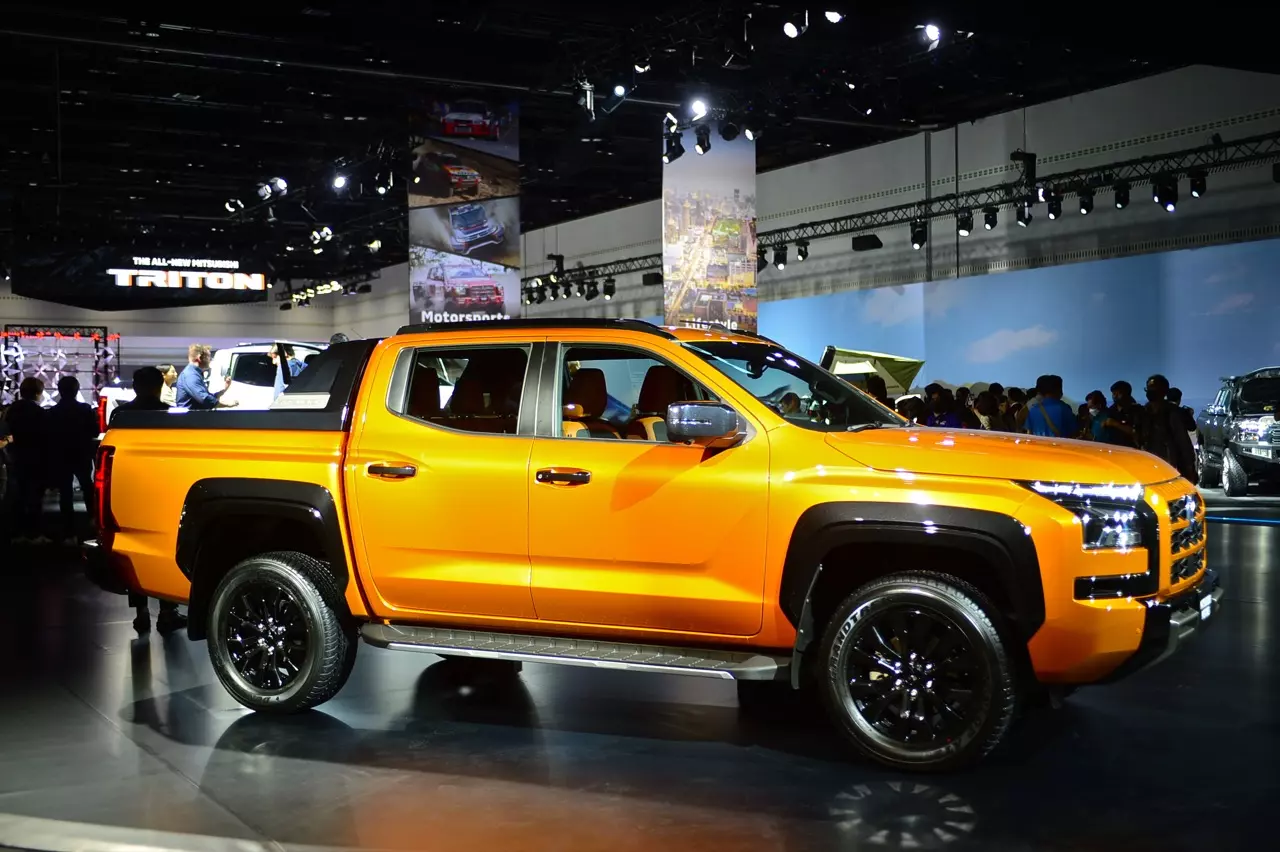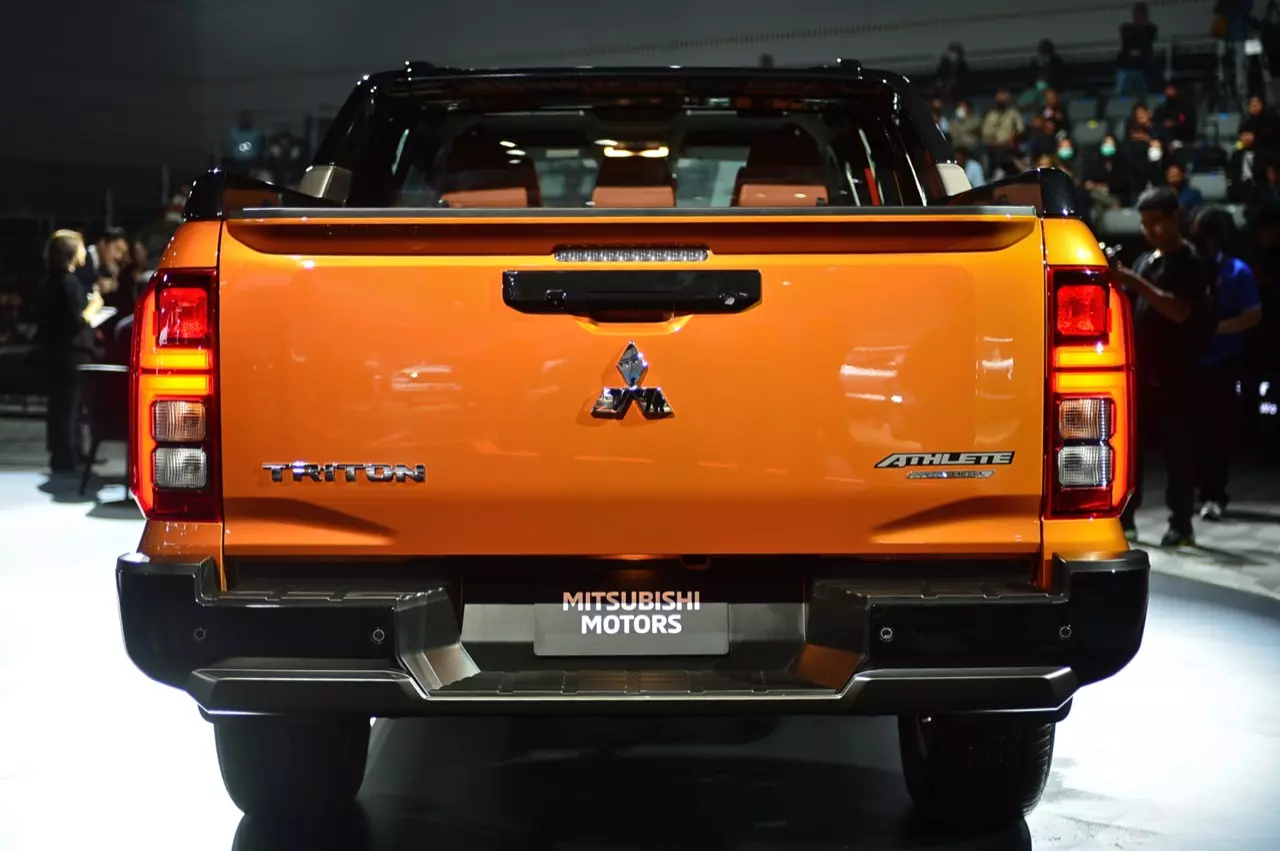 front view strong design The interior is spacious and completely renovated.
For the Thai market, All-New Triton will be available from July 26, 2023 onwards at Mitsubishi Motors showrooms nationwide at a price that can be touched at a great value as follows:
Mitsubishi Triton double cab 4 doors, two-wheel drive, high lift
Triton 2.4 Turbo Pro MT
Triton 2.4 Turbo Prime MT
Triton 2.4 Turbo Prime AT
Triton 2.4 Turbo Ultra MT
Triton 2.4 Turbo Ultra AT
Mitsubishi Triton double cab 4 doors, four-wheel drive, high lift
Mitsubishi Triton 2.4 Turbo Prime MT 4WD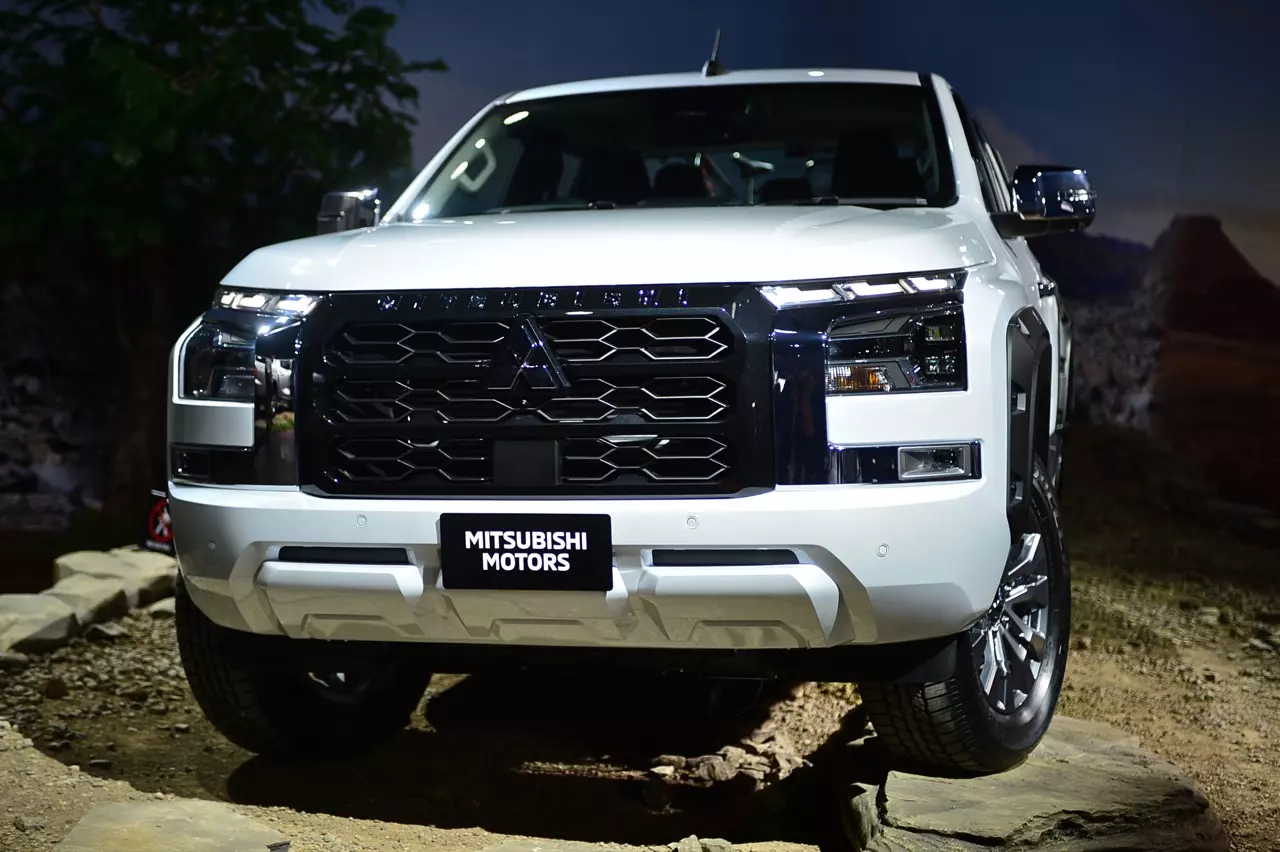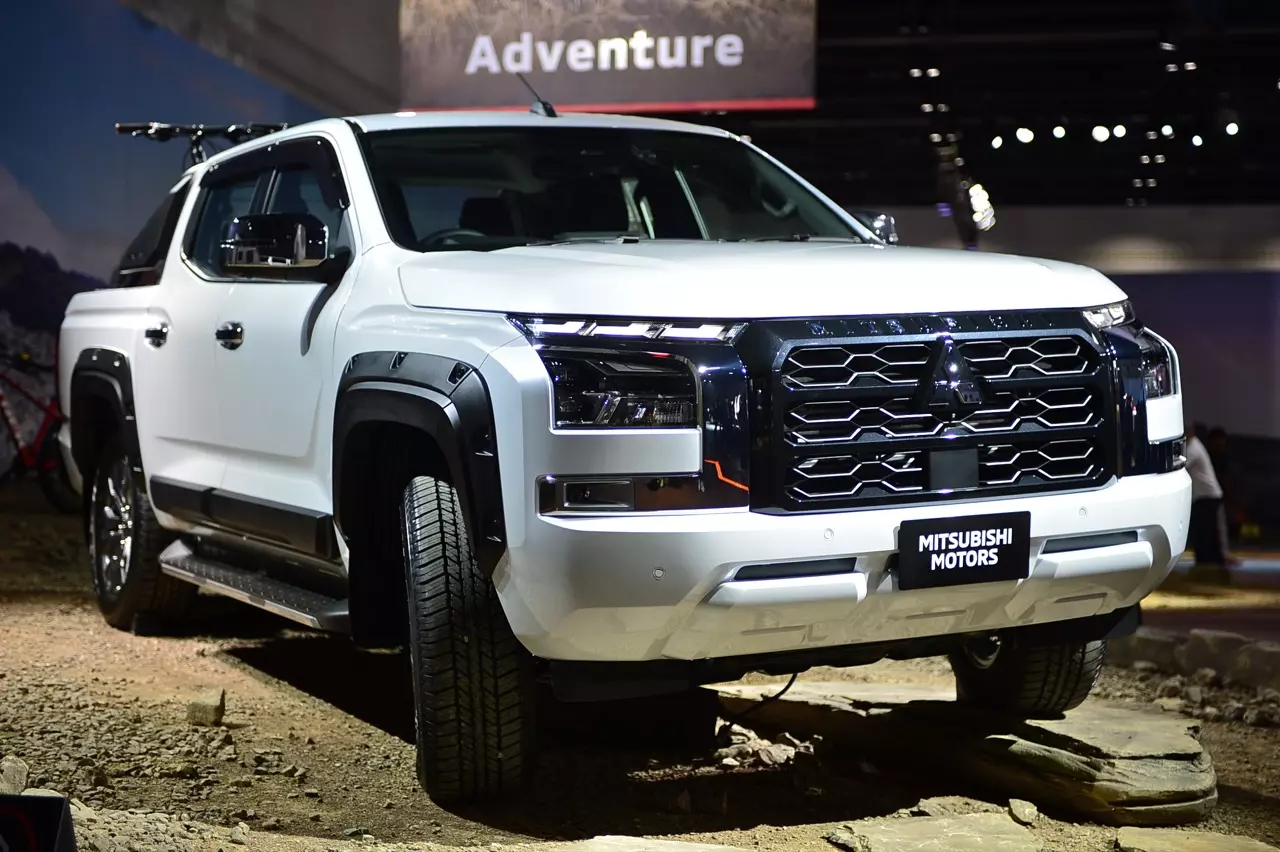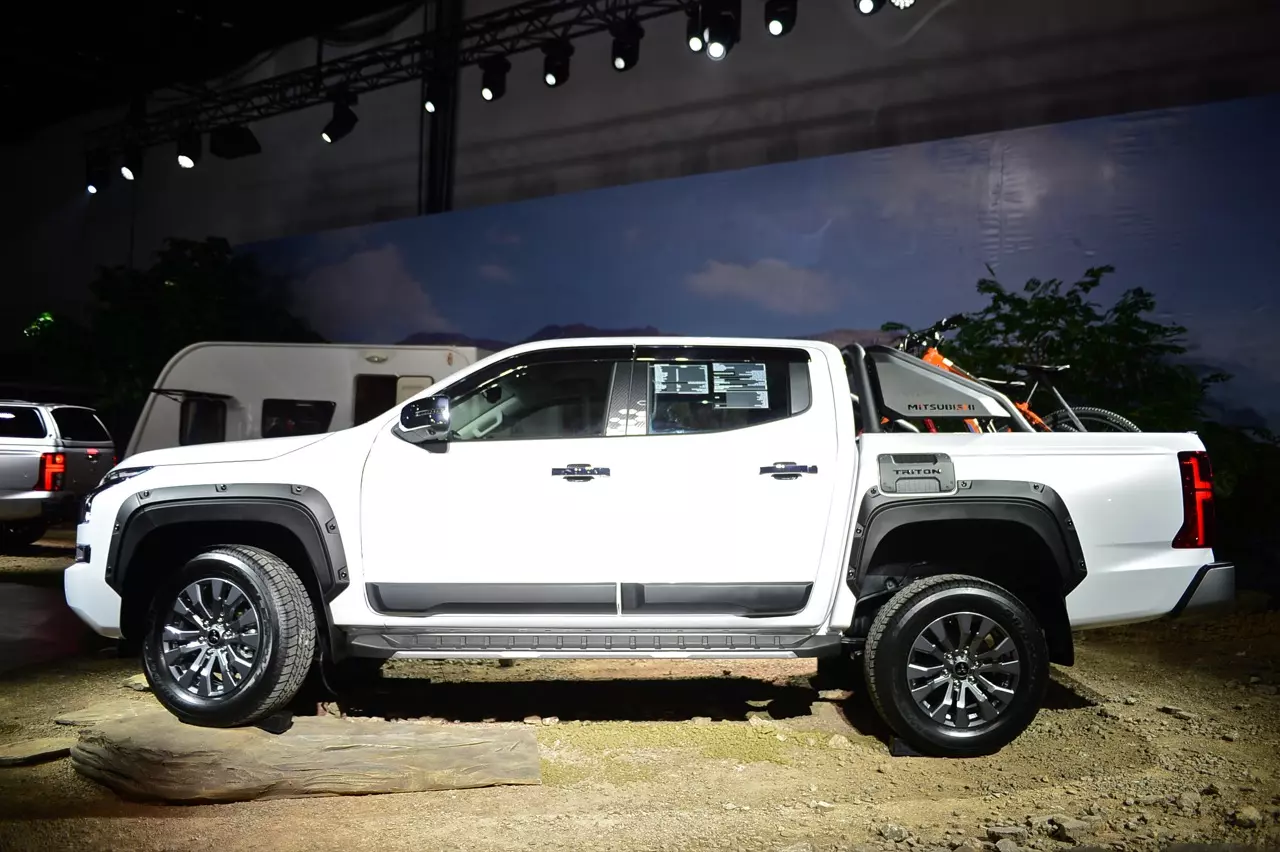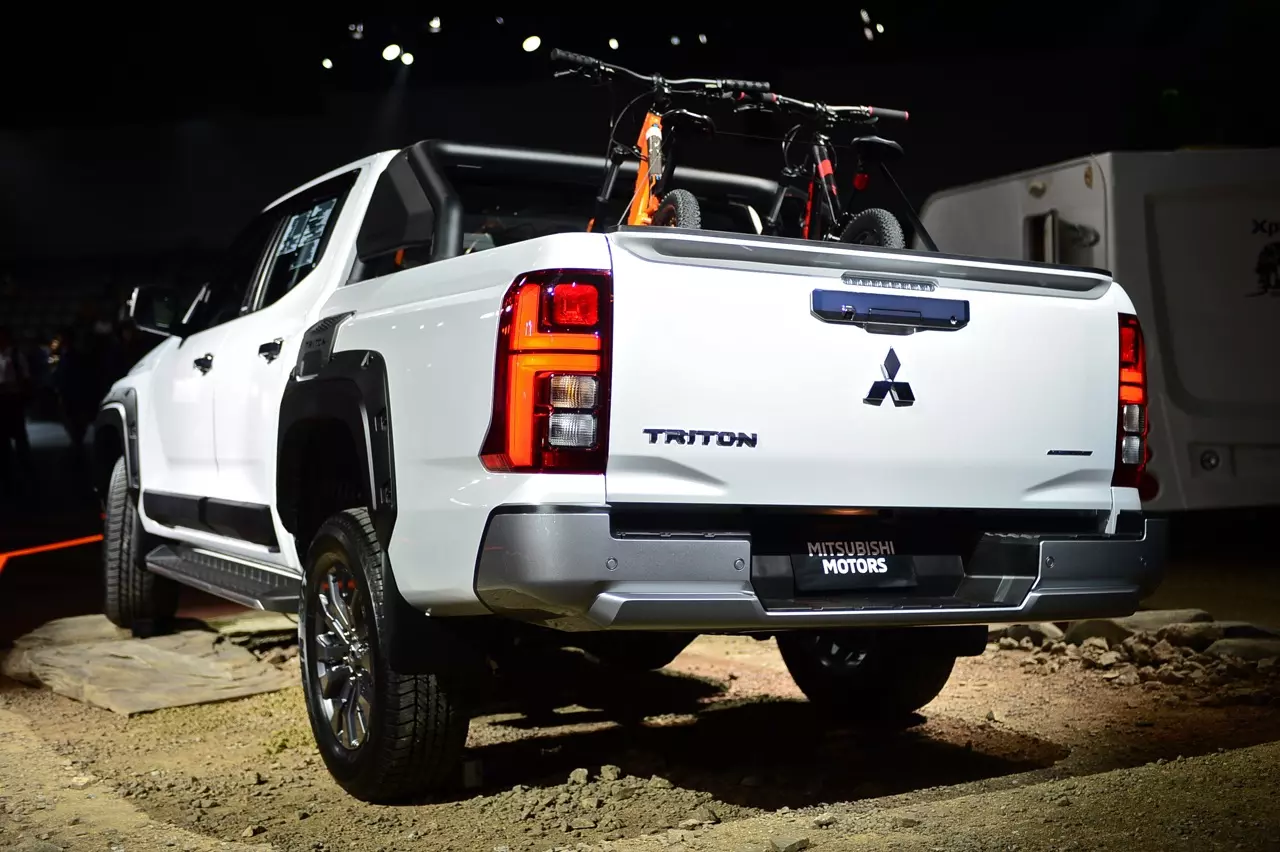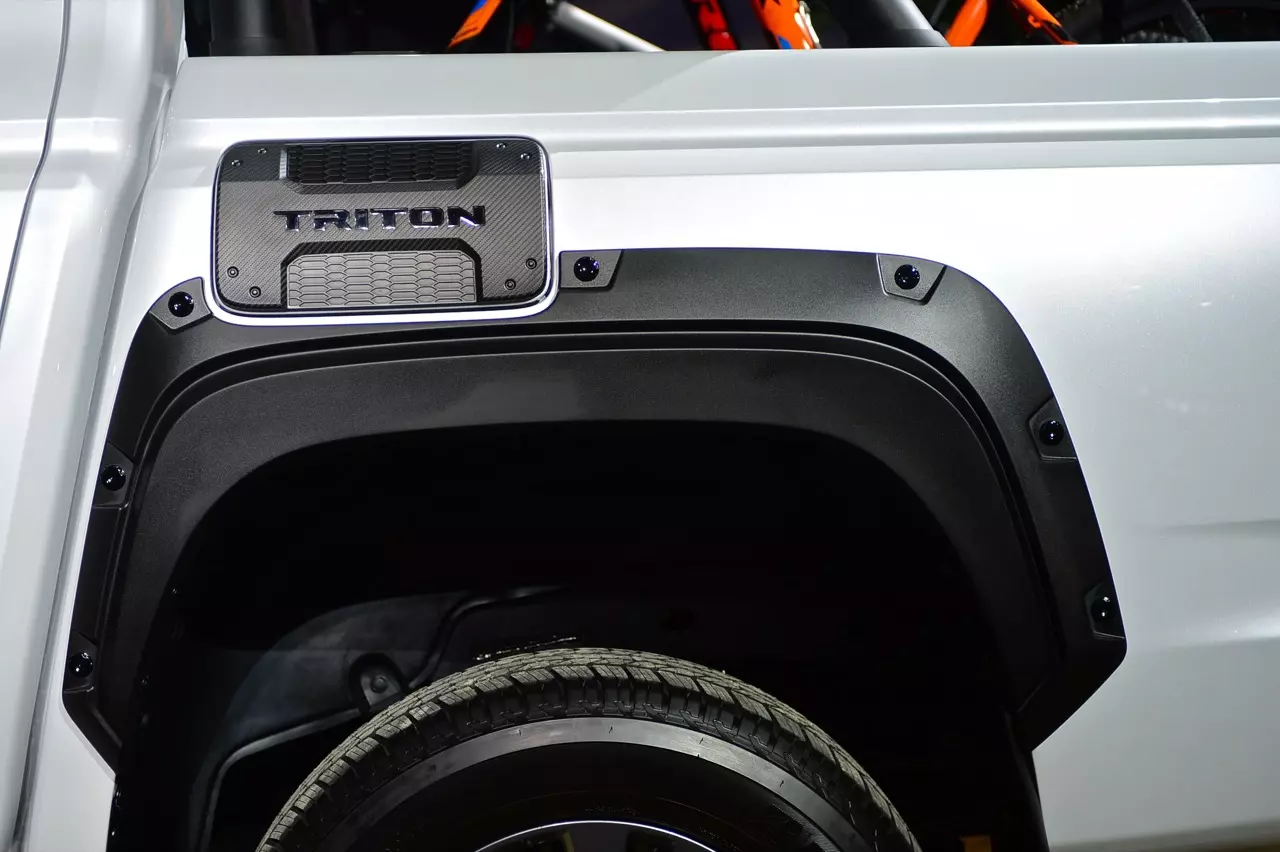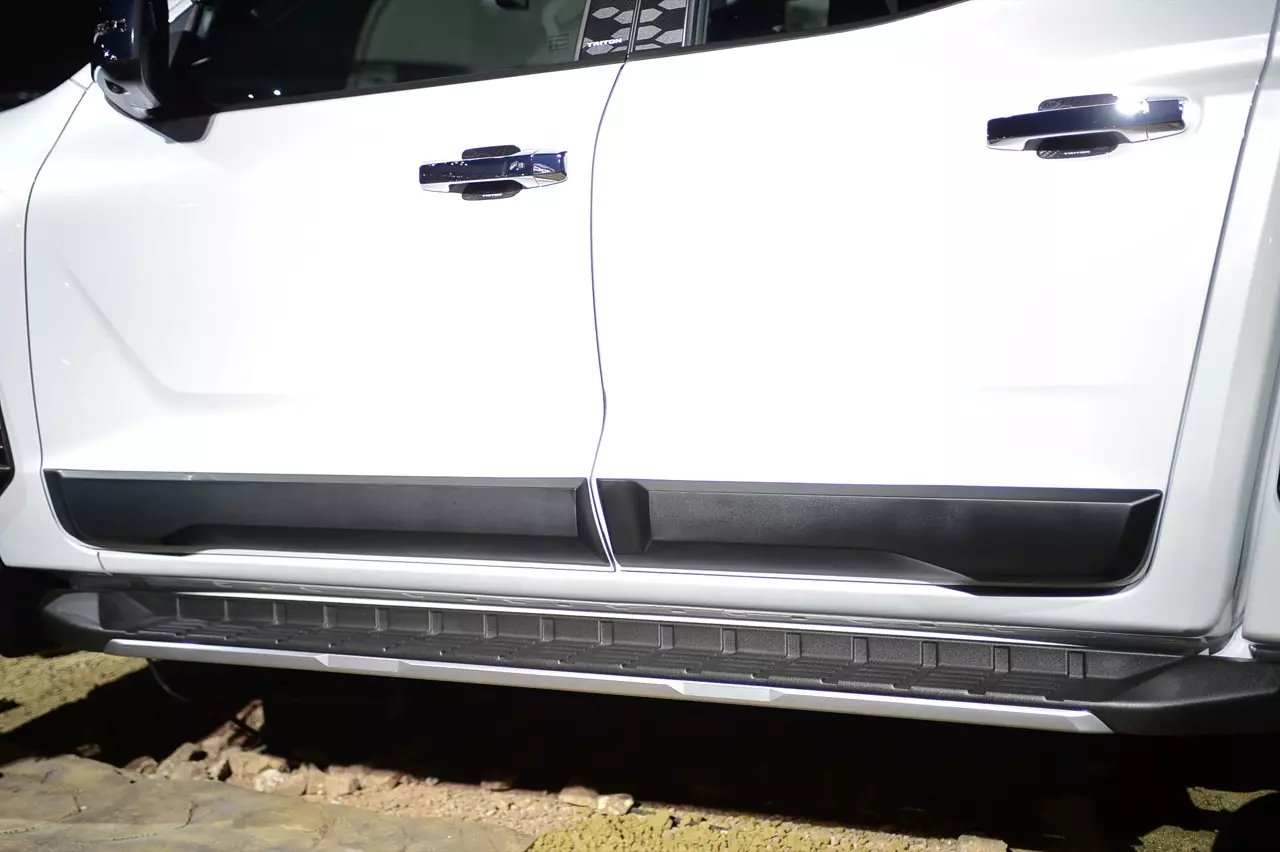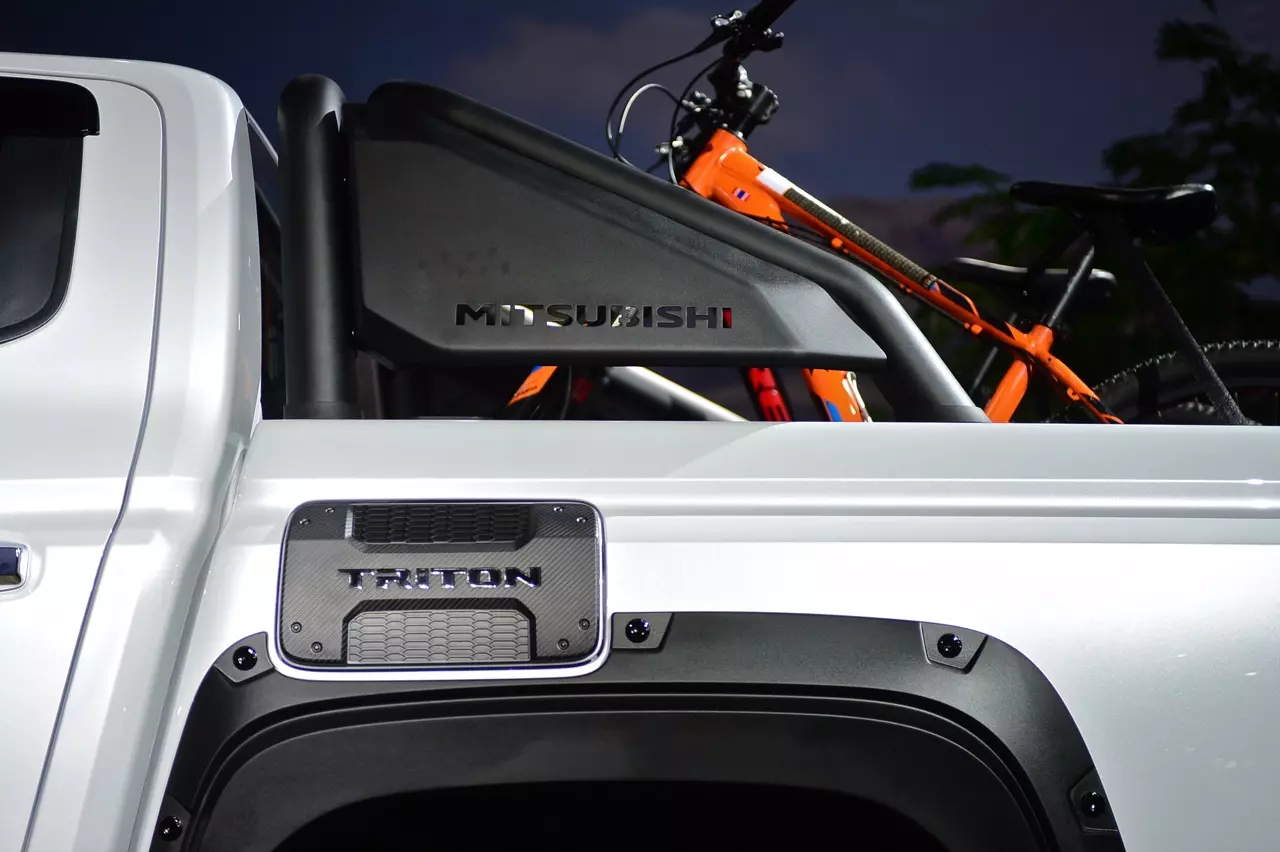 All New Triton has a variety of body styles to choose from. Supports the different needs of all 7 vehicle segments in Thailand: Double cab body with 2 rows of seats, SUV style and the versatility of a pickup truck. Single cab body (single episode) with front seats And the mega cab body (half) has a rear luggage storage area. Front seat reclining The hull is larger. It is powered by a 2.4 liter turbo clean diesel engine. and other parts Completely reworked from Mitsubishi technology, special features such as driving modes, Active Yaw Control (AYC), 4-wheel drive system, Super Select 4WD-II with safety systems.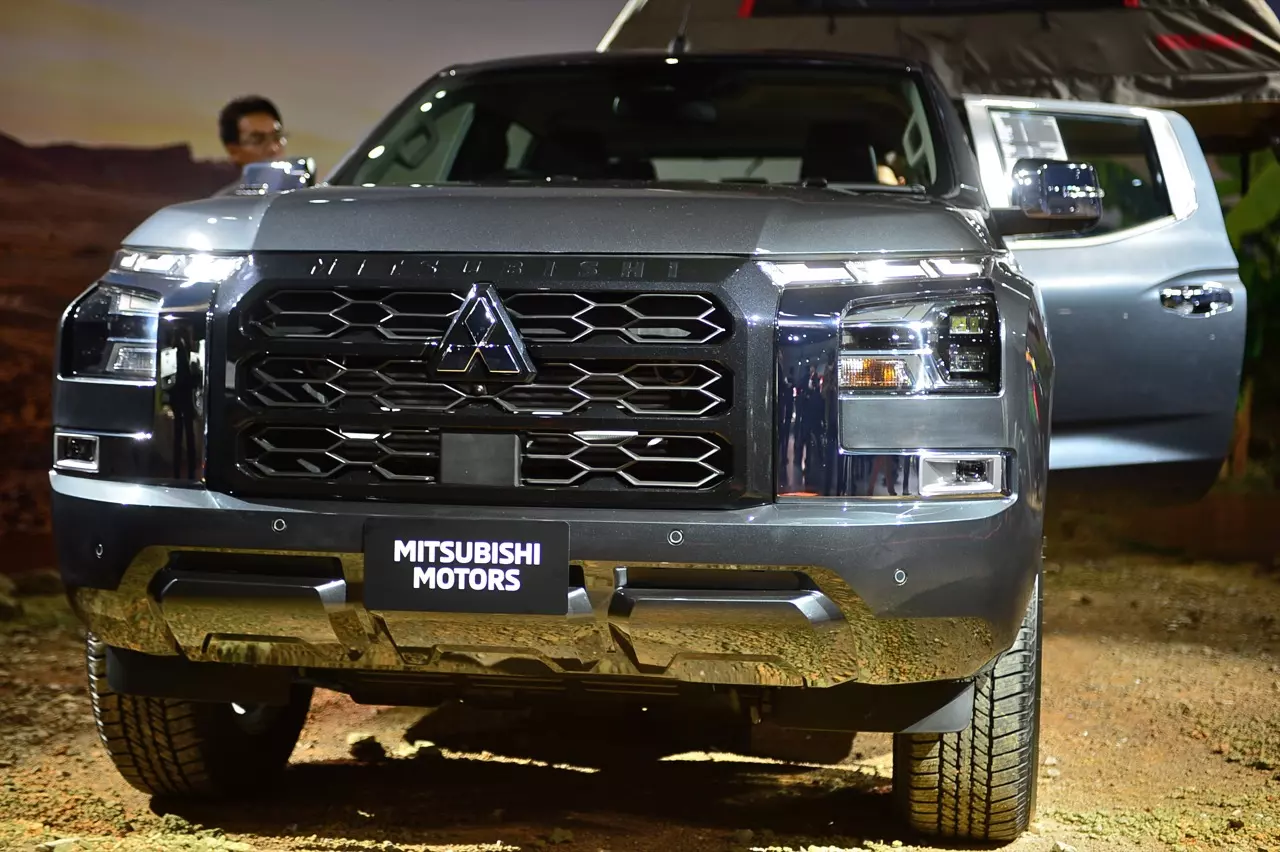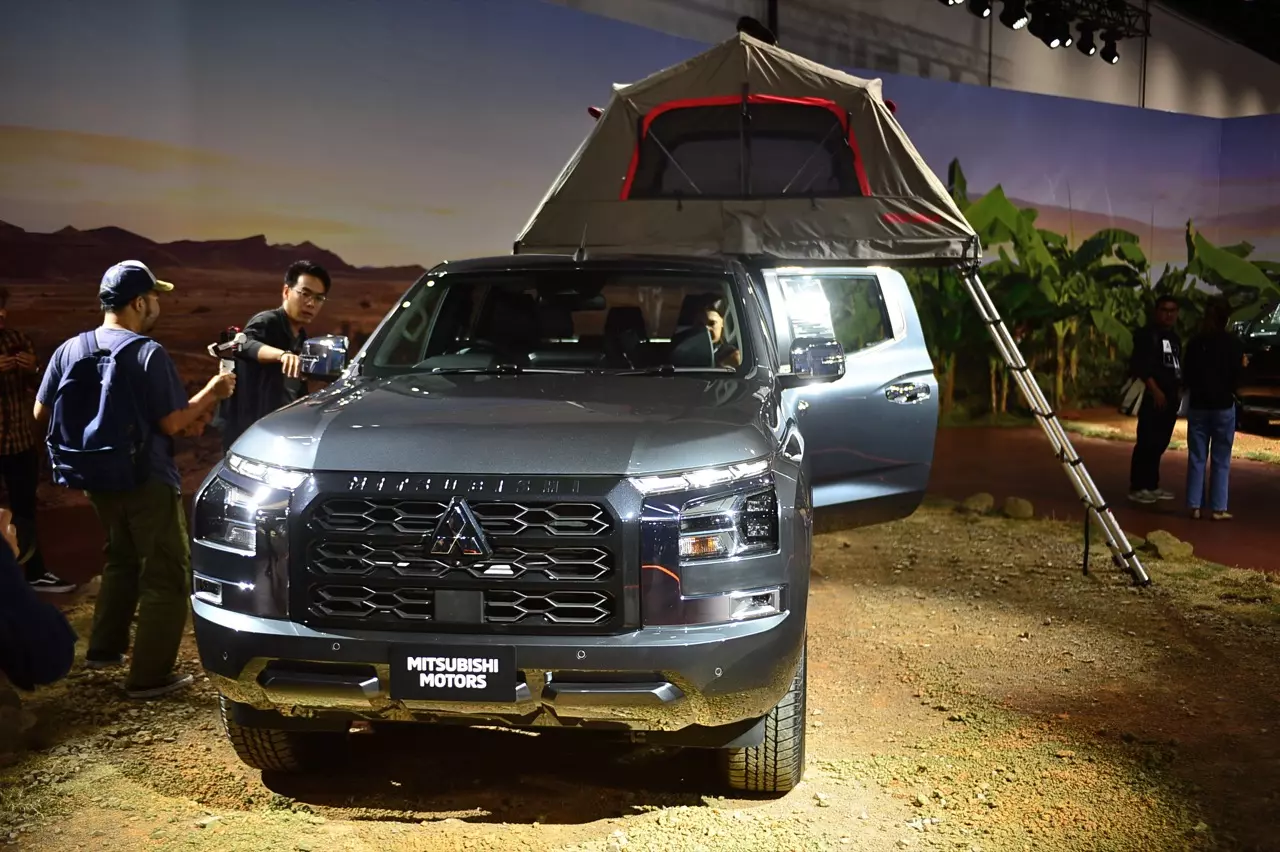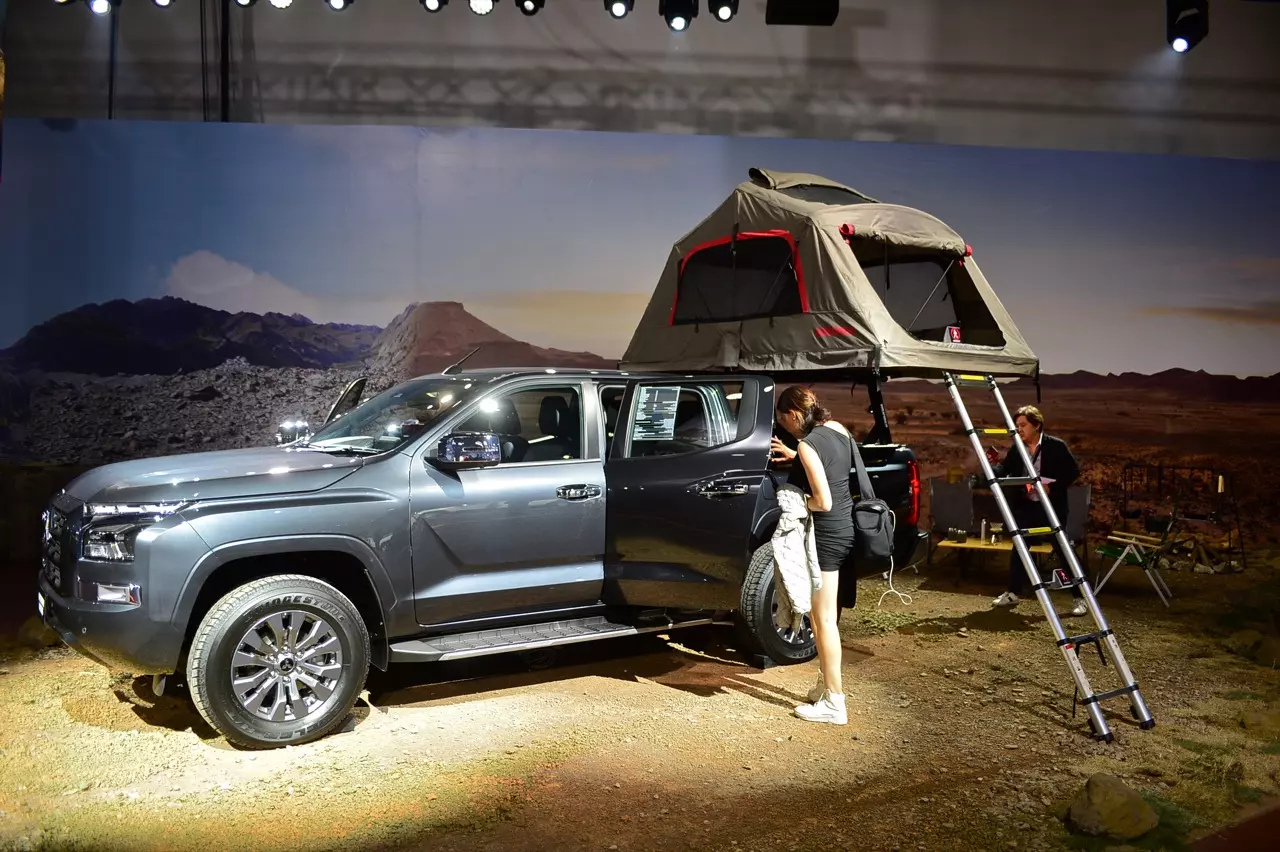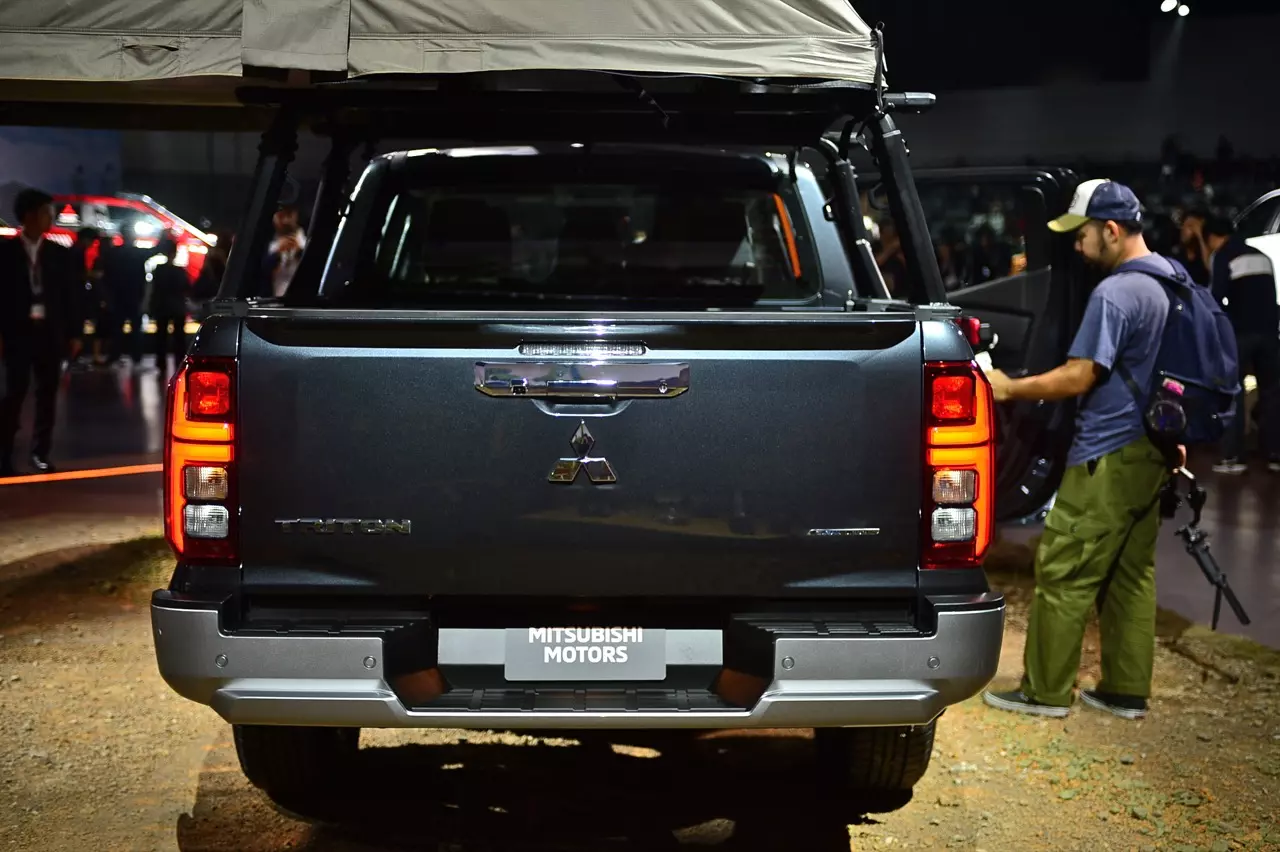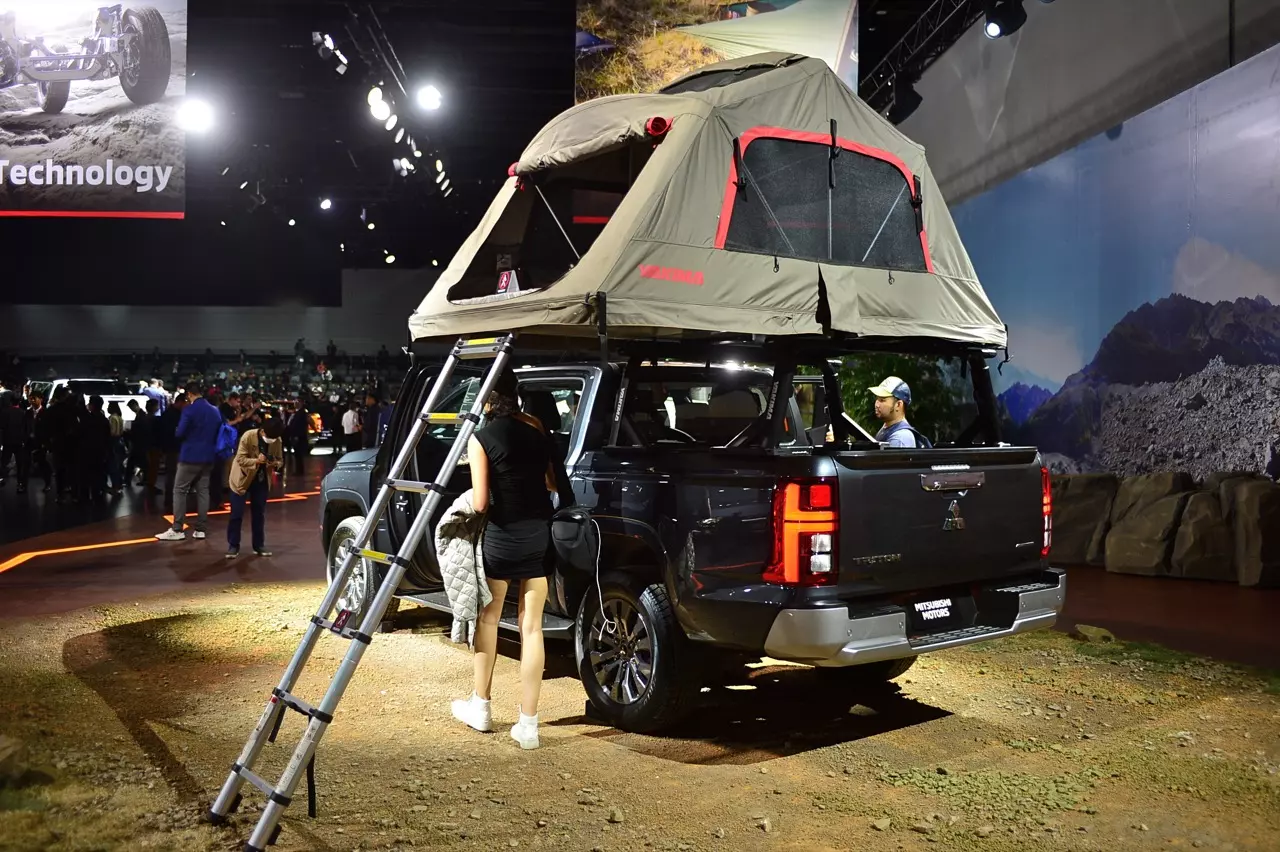 (1) Mega Frame and engine Hyper Power (Hyper Power Engine)
new step car structure The crossbar is 65 percent stronger than the previous model. Increase resistance to bending (Bending Rigidity) Enhance the torsional rigidity (Torsional Rigidity) with increased weight from the use of high tensile steel (High-tensile Steel) in a higher ratio. support heavy loads Help to receive and distribute force in the event of a collision.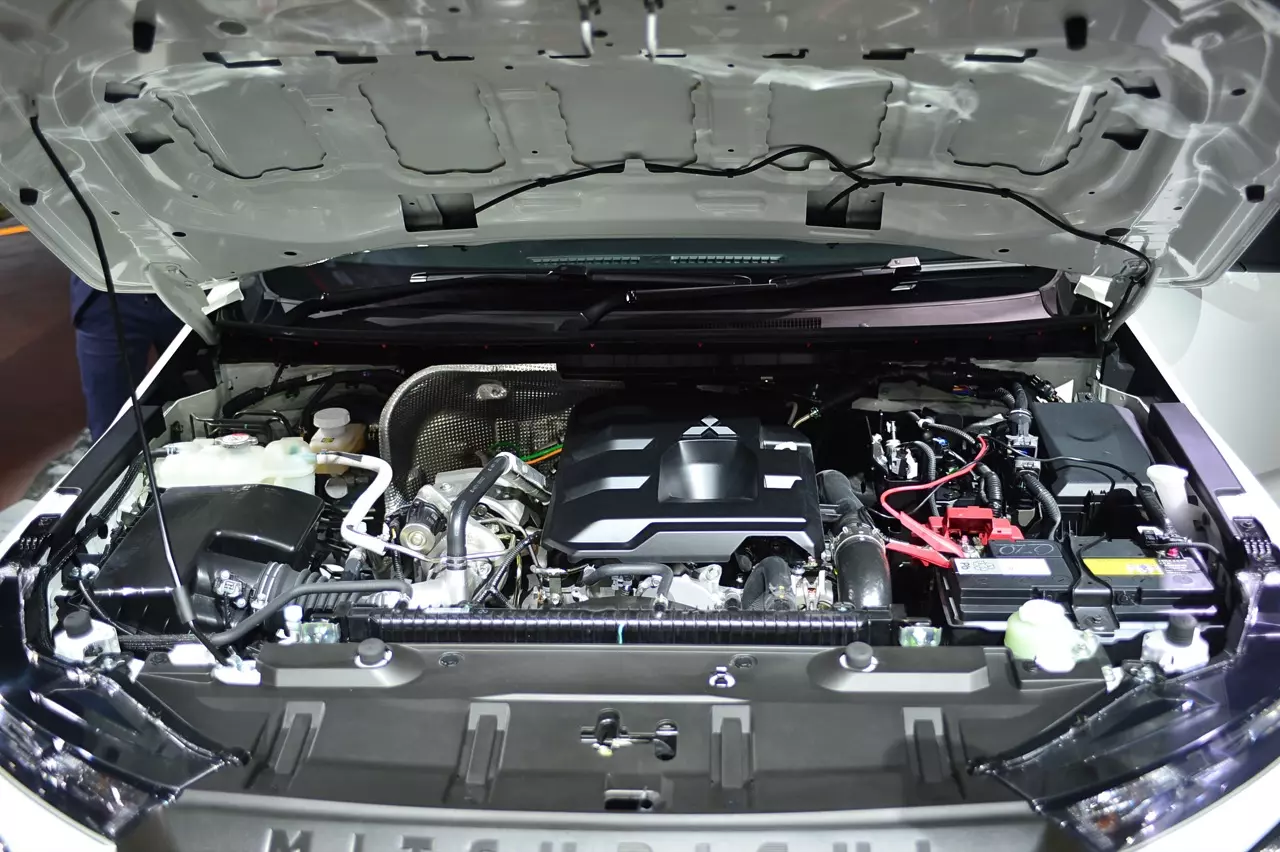 Clean diesel engine, Hyper Power (Hyper Power Engine), maximum power 135 kW or 184 horsepower, maximum torque 430 Nm (same as before), VG Turbo variable turbo air compressor system controls air pressure in relation to engine rpm. 6-speed automatic transmission, Sport drive mode, 6-speed manual transmission (switch electric transmission), the engine is adjusted to reduce vibration from work.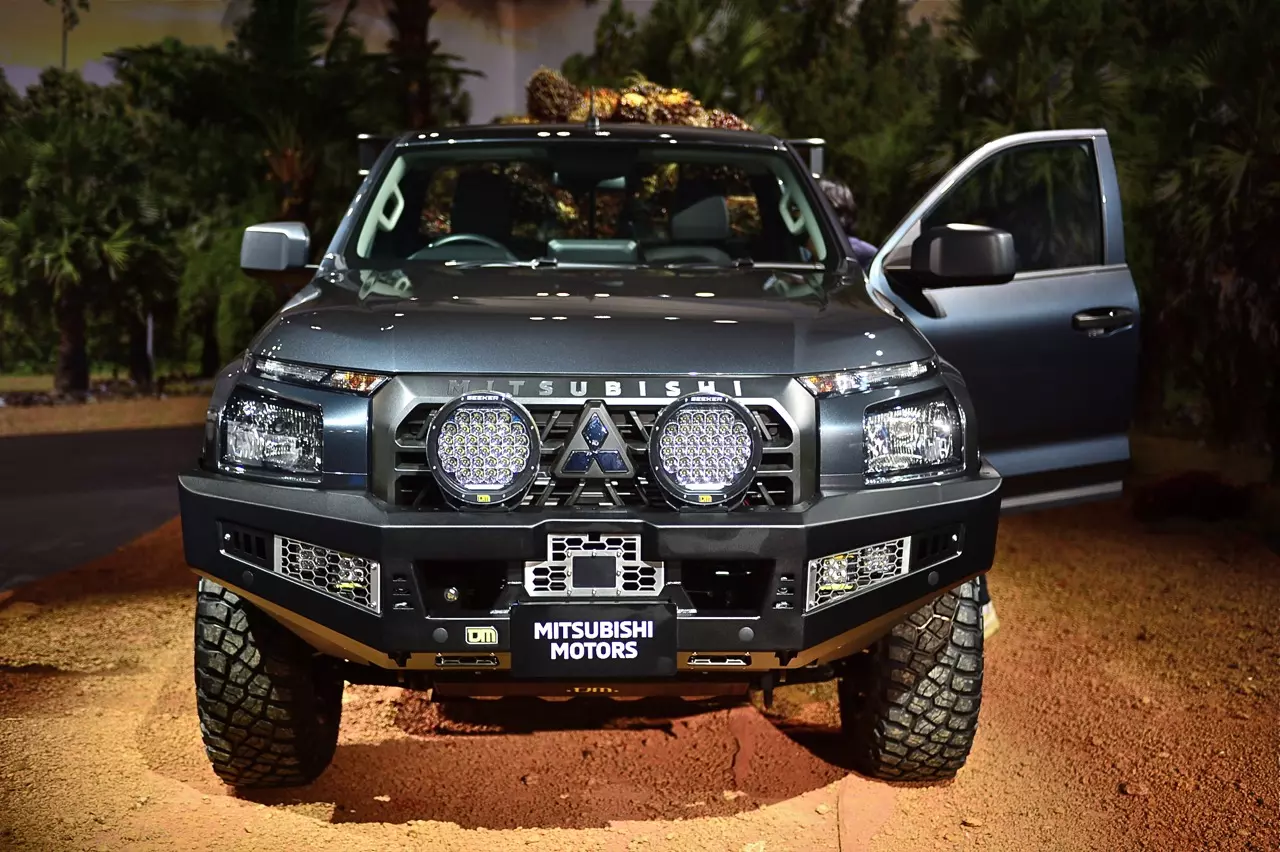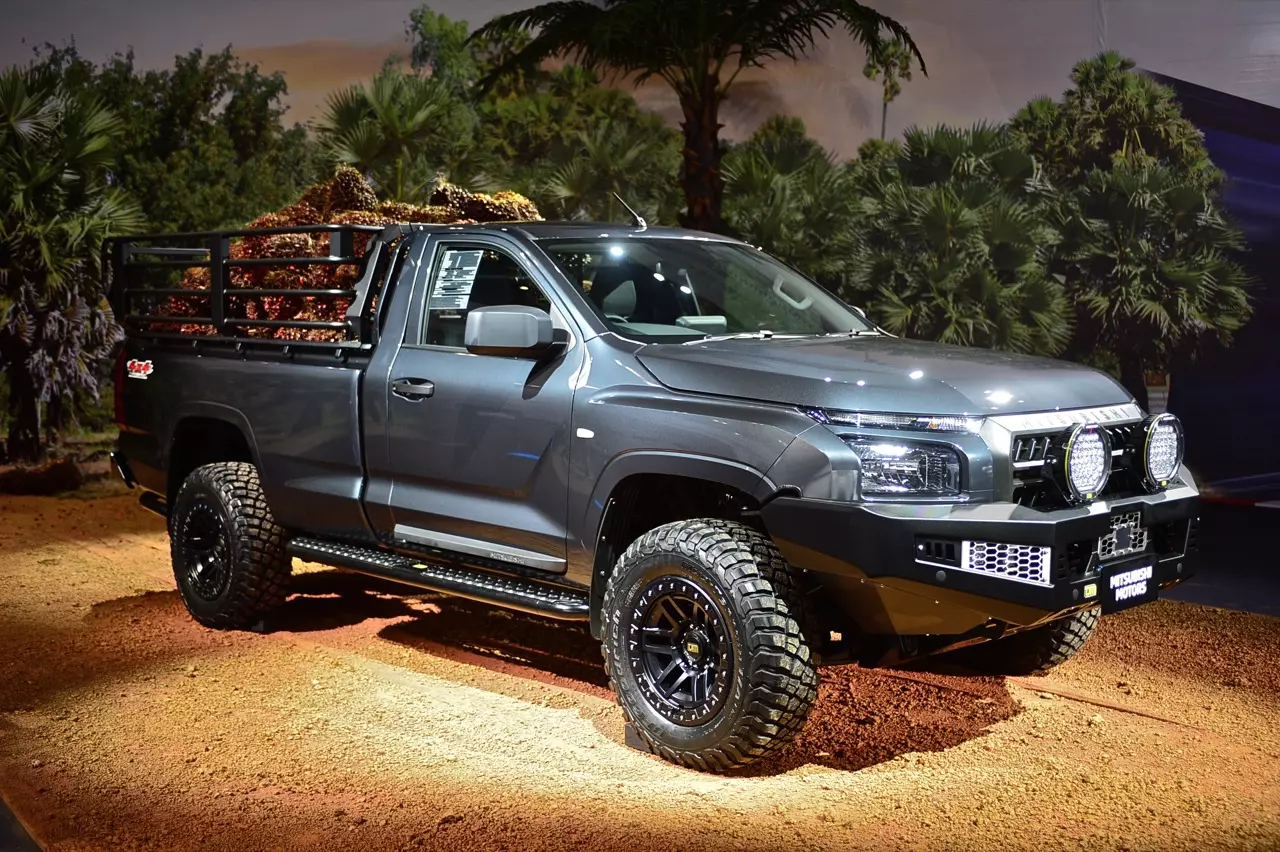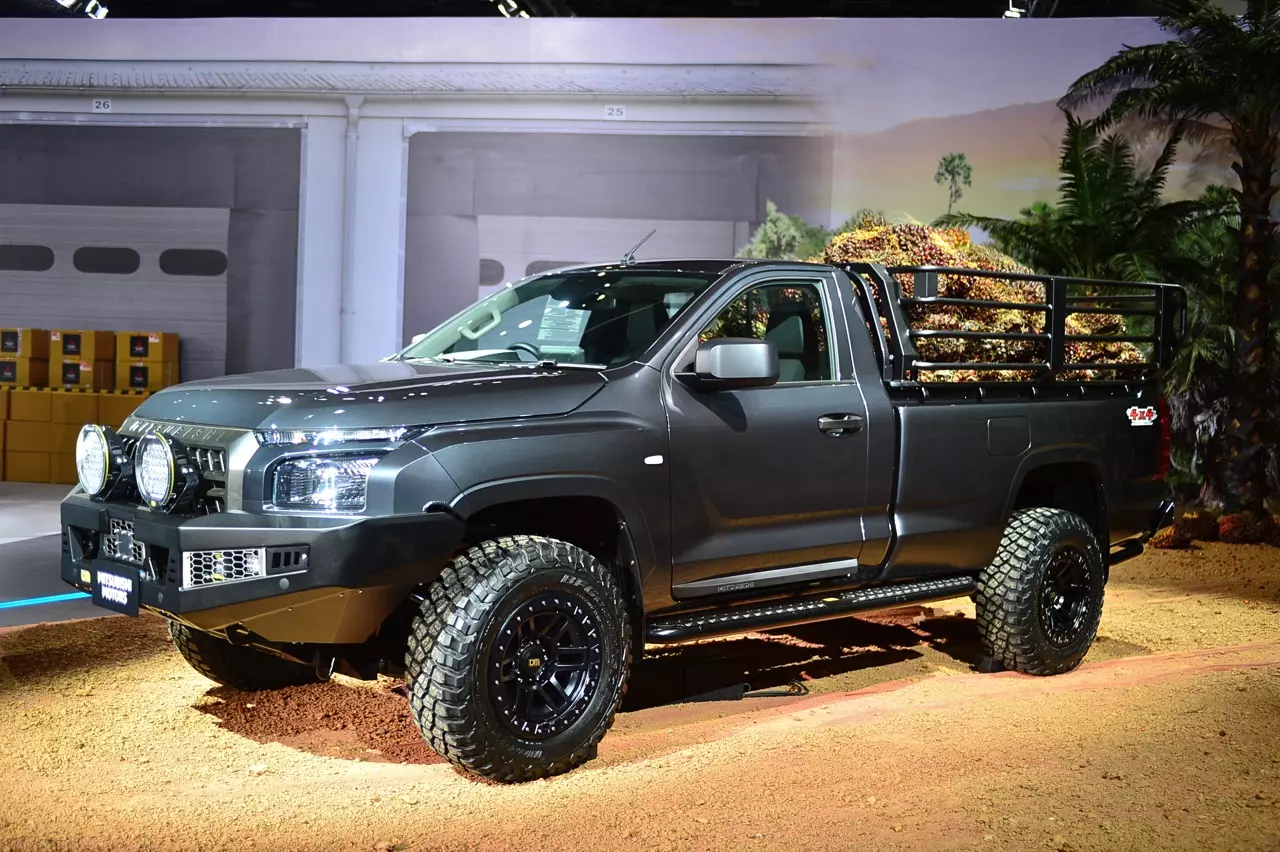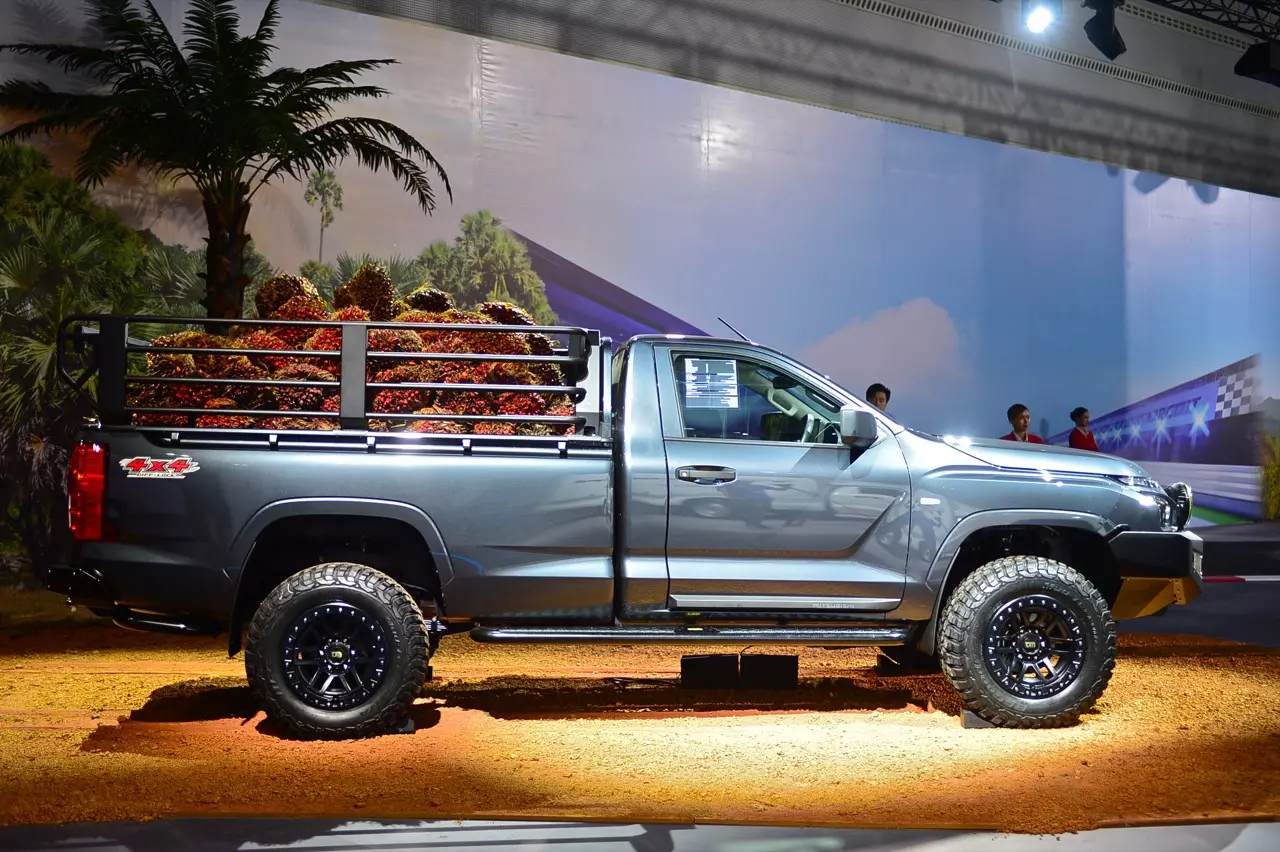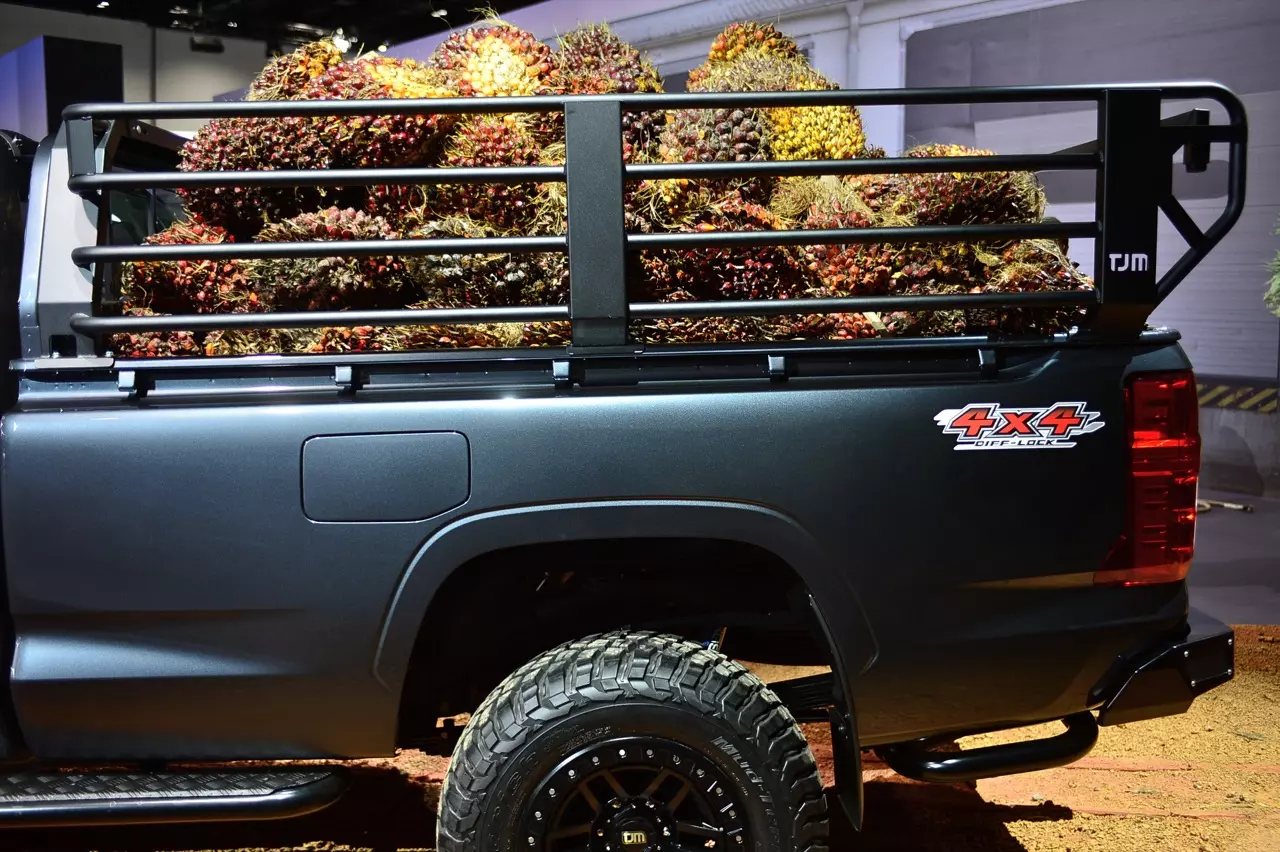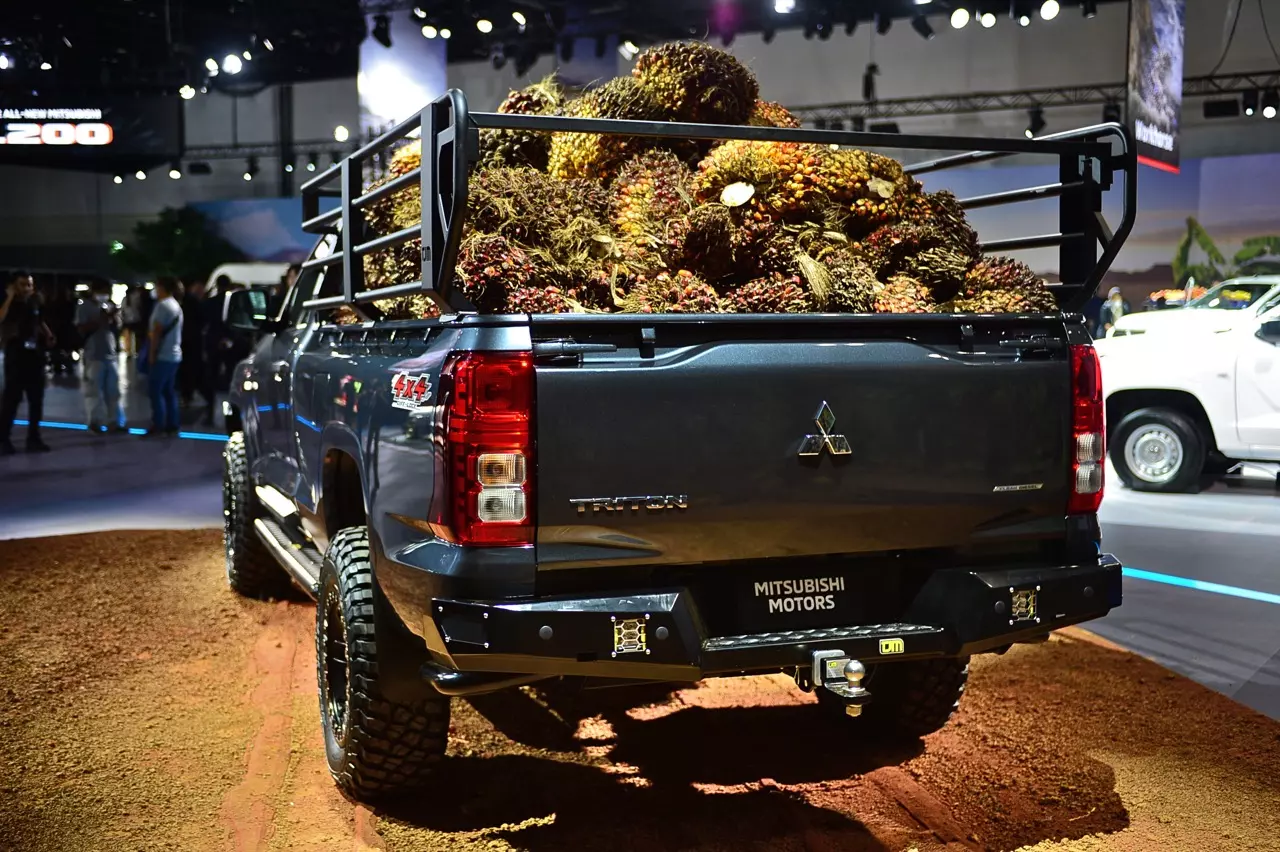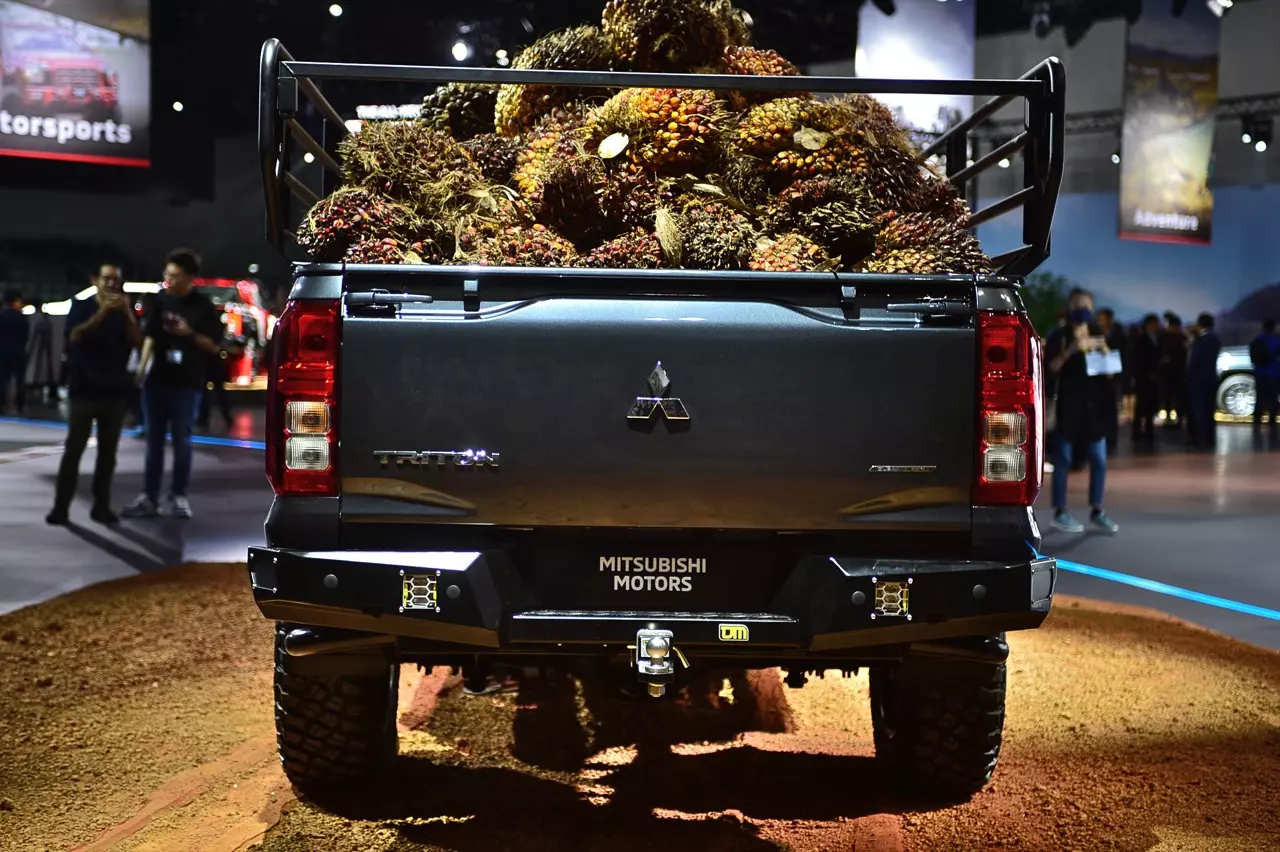 New suspension, 4-wheel drive system,
front suspension, double wishbone, double wishbone Elliptic leaf spring at the back,
front disc brakes with cooling fins, while the rear still uses drum brakes. steering system Use a rack and pinion steering. with powerful installment power (Not electric steering) All New Triton 2023 comes with Mitsubishi Motor's unique 4-wheel drive system, including Super Select 4WD-II for double cab models and Easy Select 4WD for single cab models. Limited slip differential (LSD) dissipates torque. with a ratio of 40% on the front wheels and 60% on the rear wheels.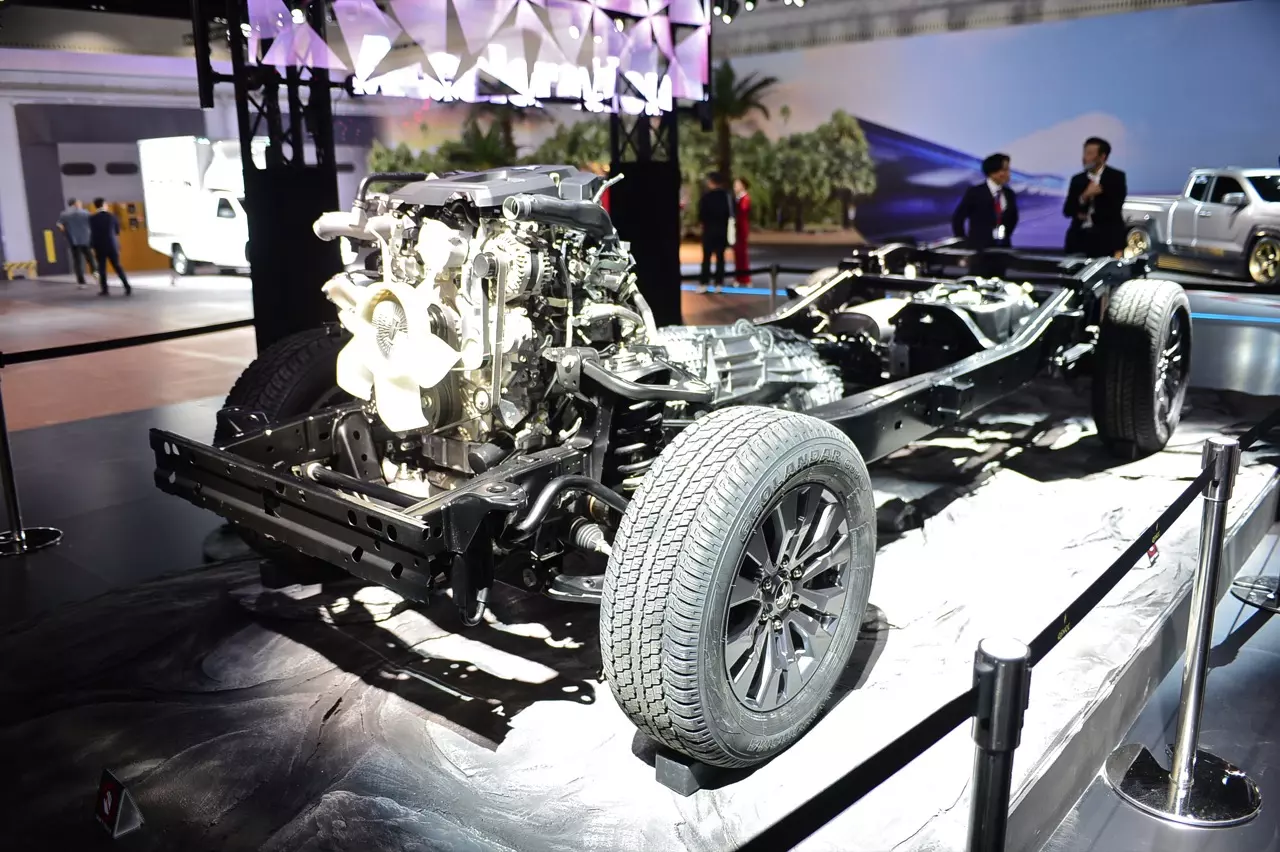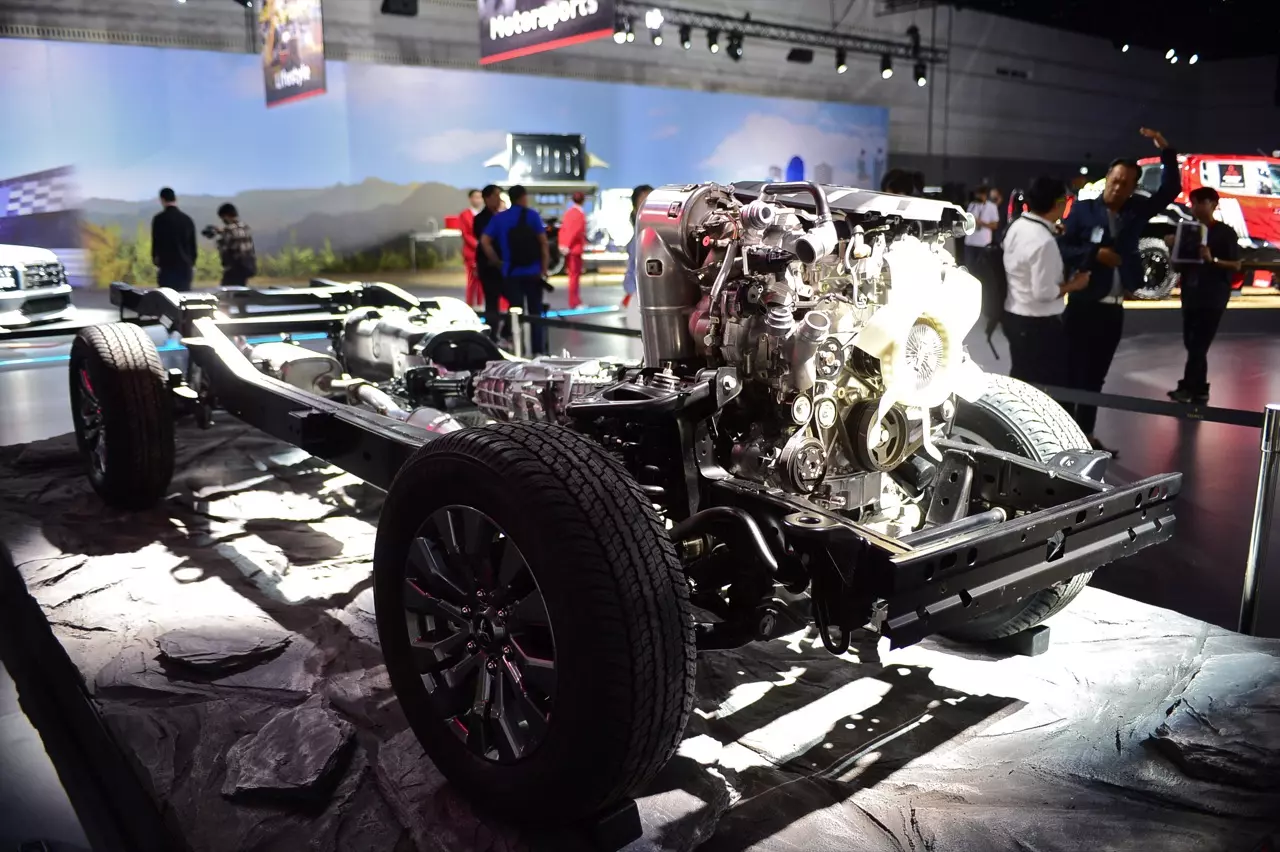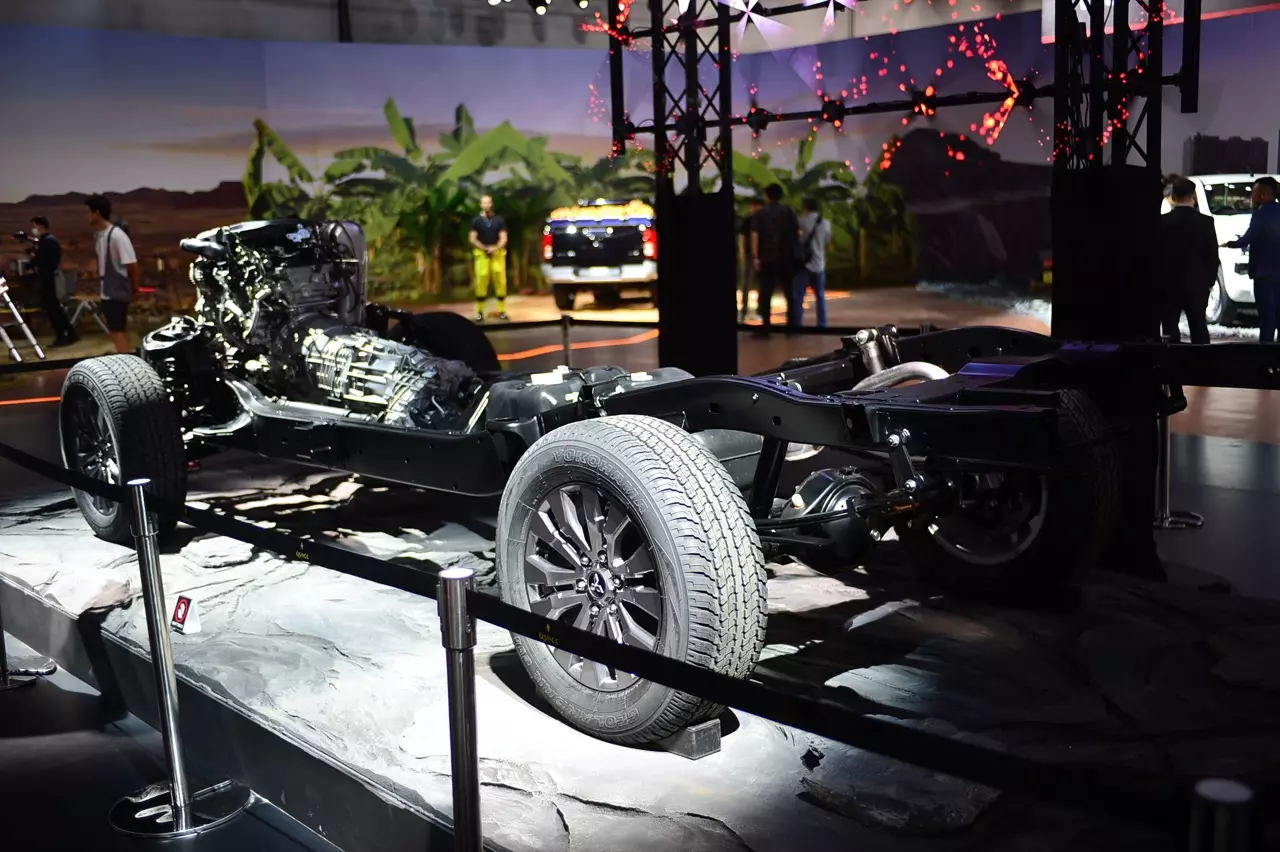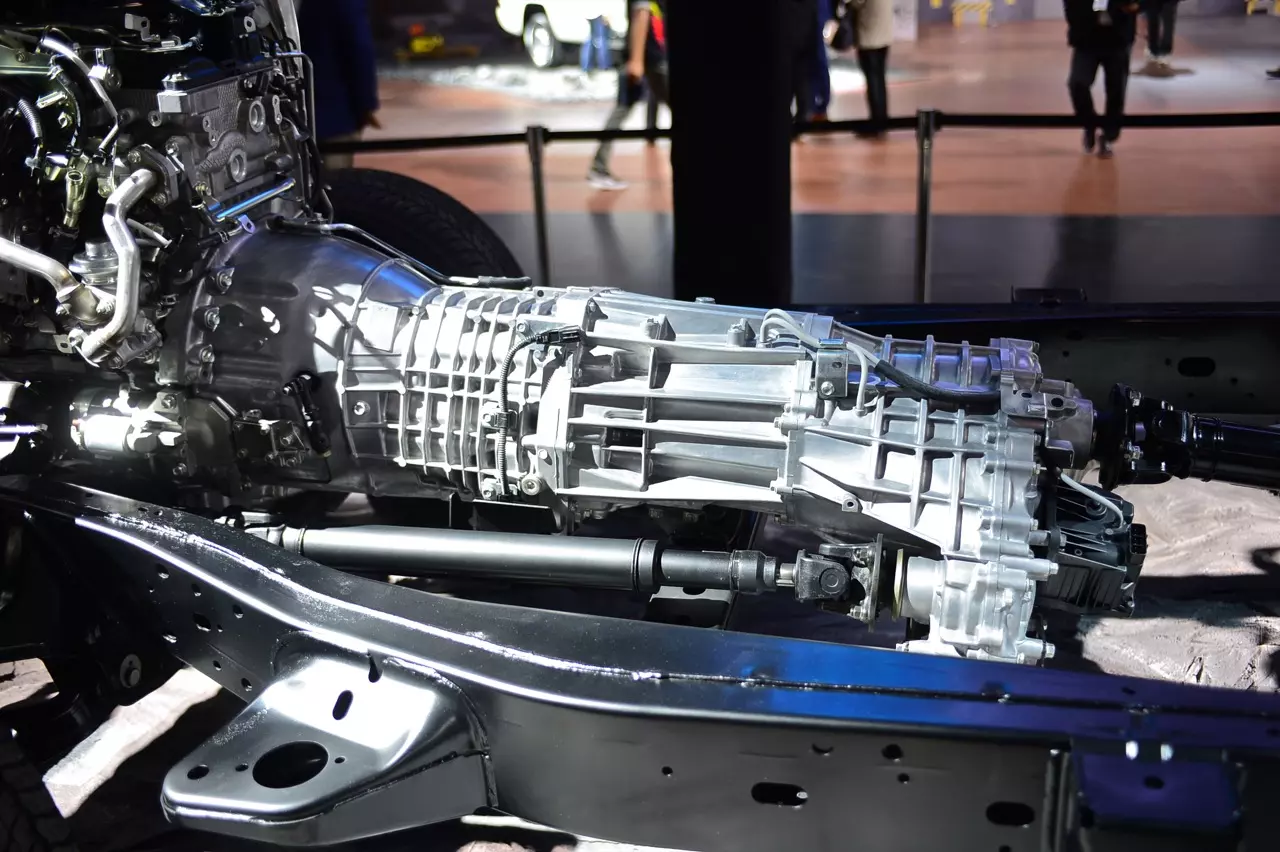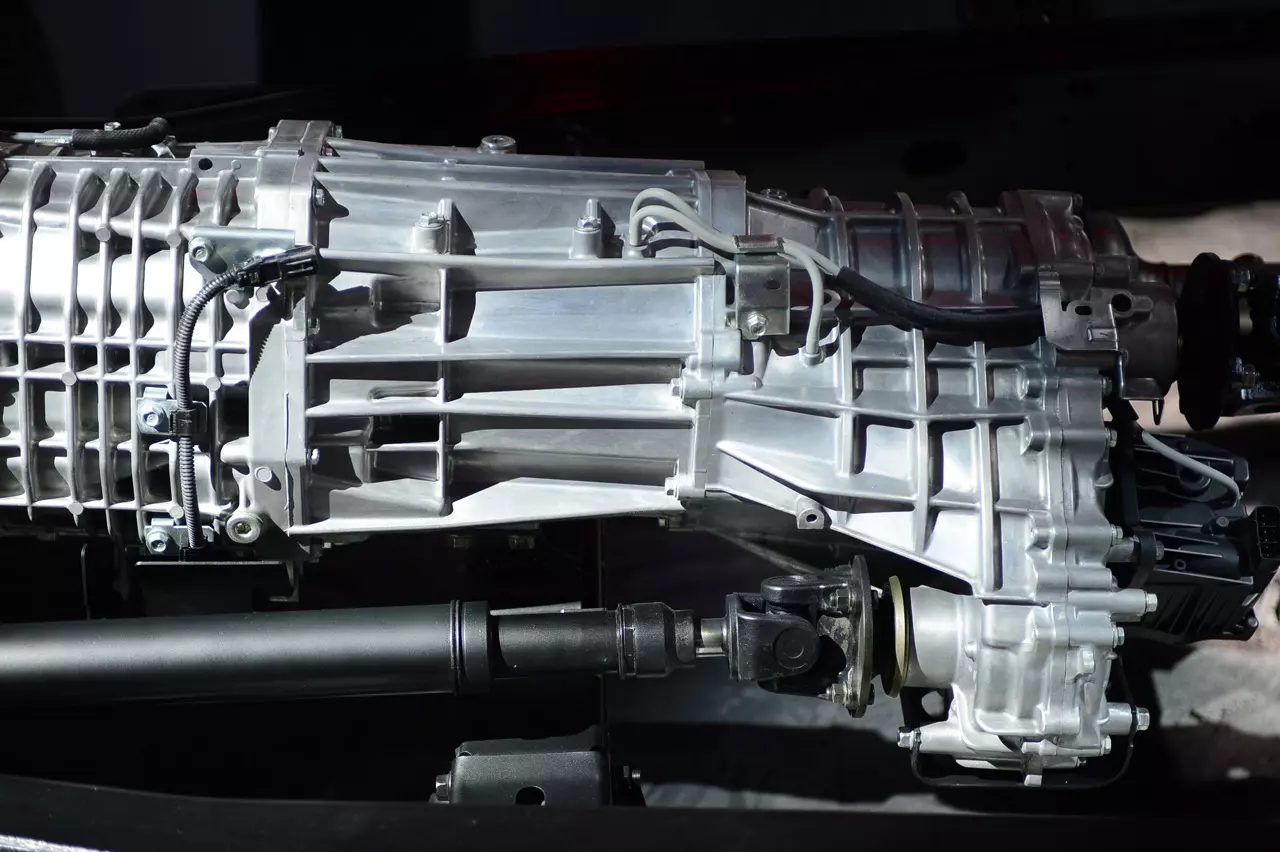 The Super Select 4WD-II system offers four drivetrains:
2H (rear-wheel drive),
4H (all-wheel drive),
4HLc (central differential lock),
4LLc (low-speed central differential lock).
7 driving modes: on-road and off-road, Normal (general) and Eco (economy), Gravel (paved roads), Snow (slippery roads, snow-covered ground) Or during heavy rain) Mud (mud) Sand (sand ground) Rock (rugged rock ground)
The Easy Select 4WD system uses 2H (rear wheel drive), 4H (central differential lock), and 4L (for driving at low speeds), focusing on a variety of routes.
Active Yaw Control (AYC) is installed along with Super Select 4WD-II to control driving and braking pressure on the wheels inside and outside the corner to balance. 2-wheel drive and 4-wheel drive models have free traction control. Active Limited Slip (Brake Control Type) controls the braking pressure of the free-rotating wheels. transmits and distributes power to the other wheels Improves safety while driving on wet and slippery road surfaces.
Stability Control System (Active Stability Control: ASC) and Traction Control System (TCL) and Hill Start Assist (HSA) to prevent the car from reversing while leaving. body on slope
New suspension,
double wishbone structure at the front The upper beam bracket of the 4-wheel drive model (4WD) and 2-wheel drive lift (2WD High Rider) adjusts the adhesion position higher. To add another 20 millimeters of stroke, the rear suspension is stacked with tweezers. Developed to be lighter than before with larger shock absorbers.
Sharp and narrow turning radius for flexibility driving visibility There is a bonnet design that allows the driver to see the bonnet line.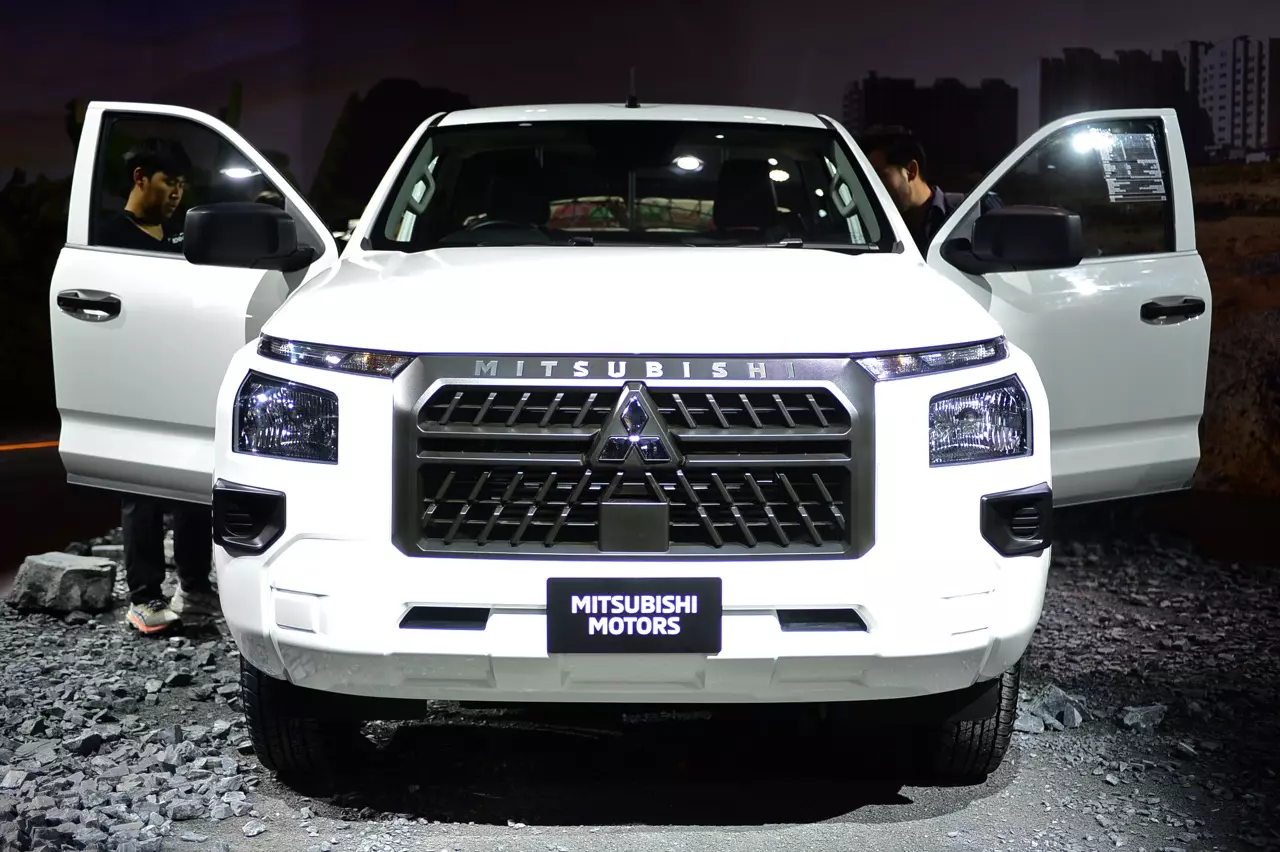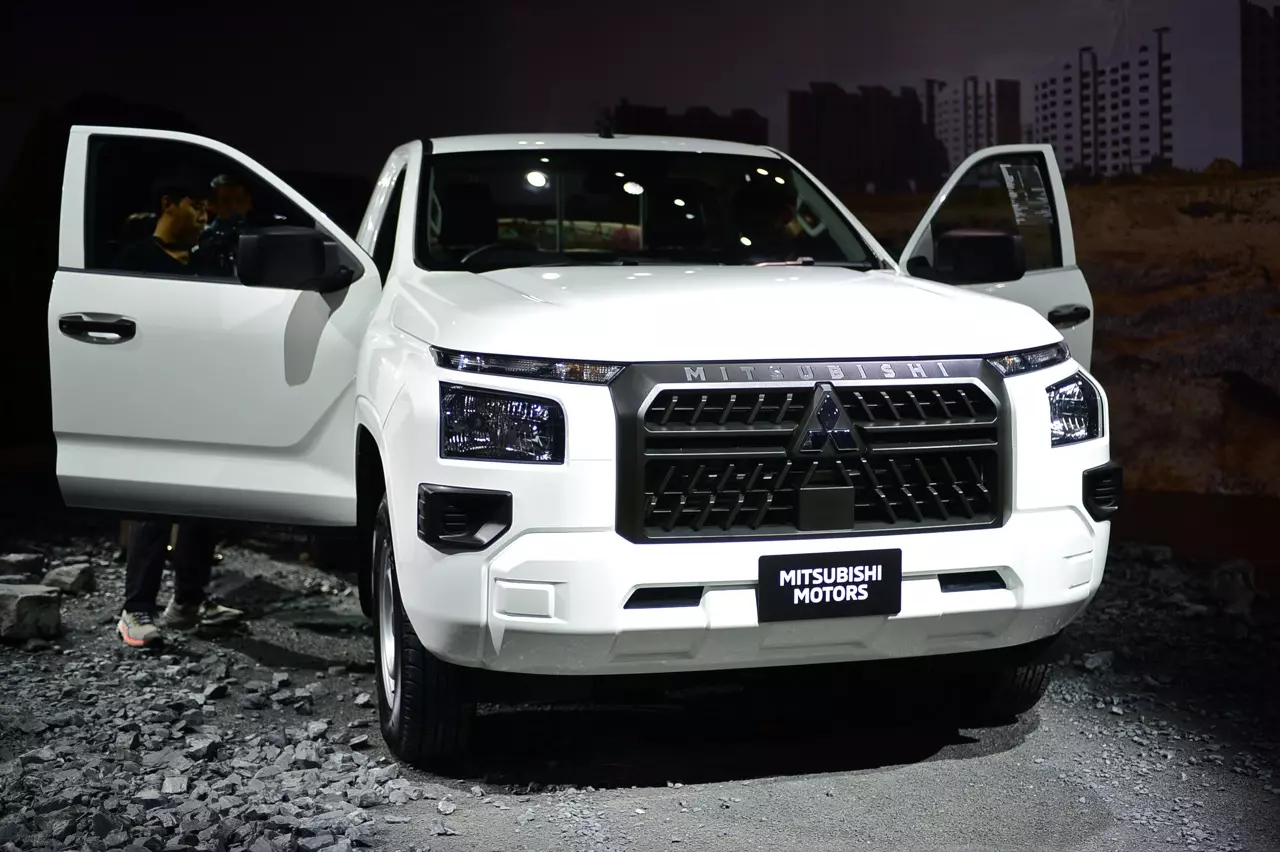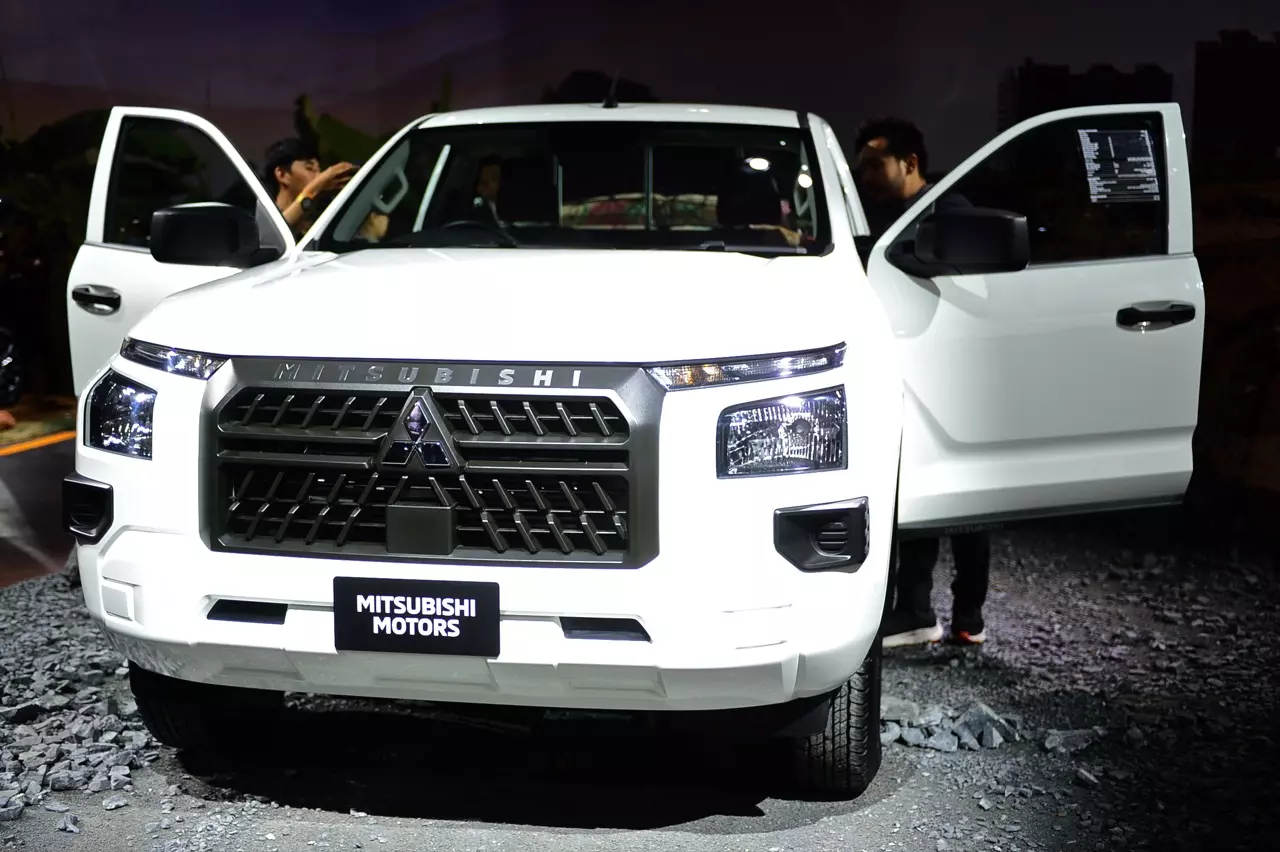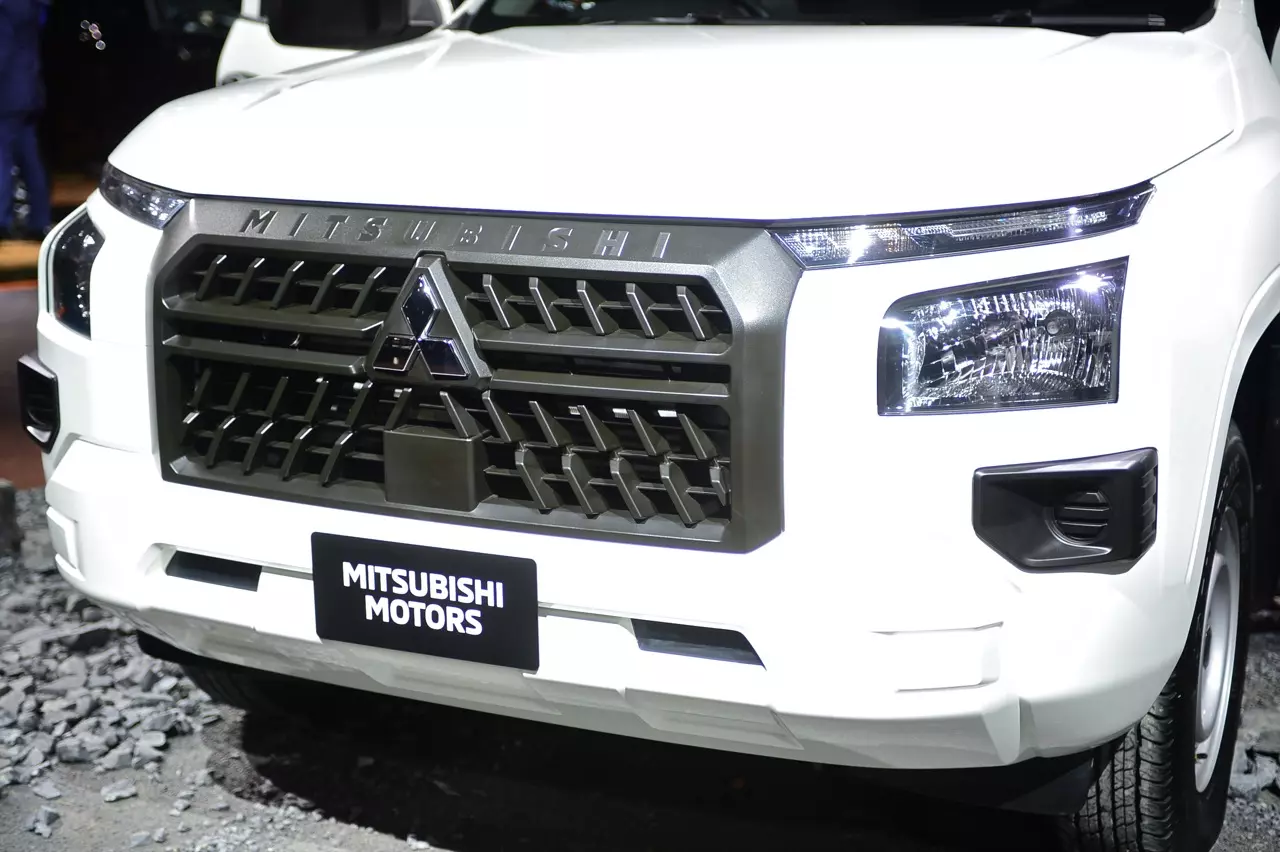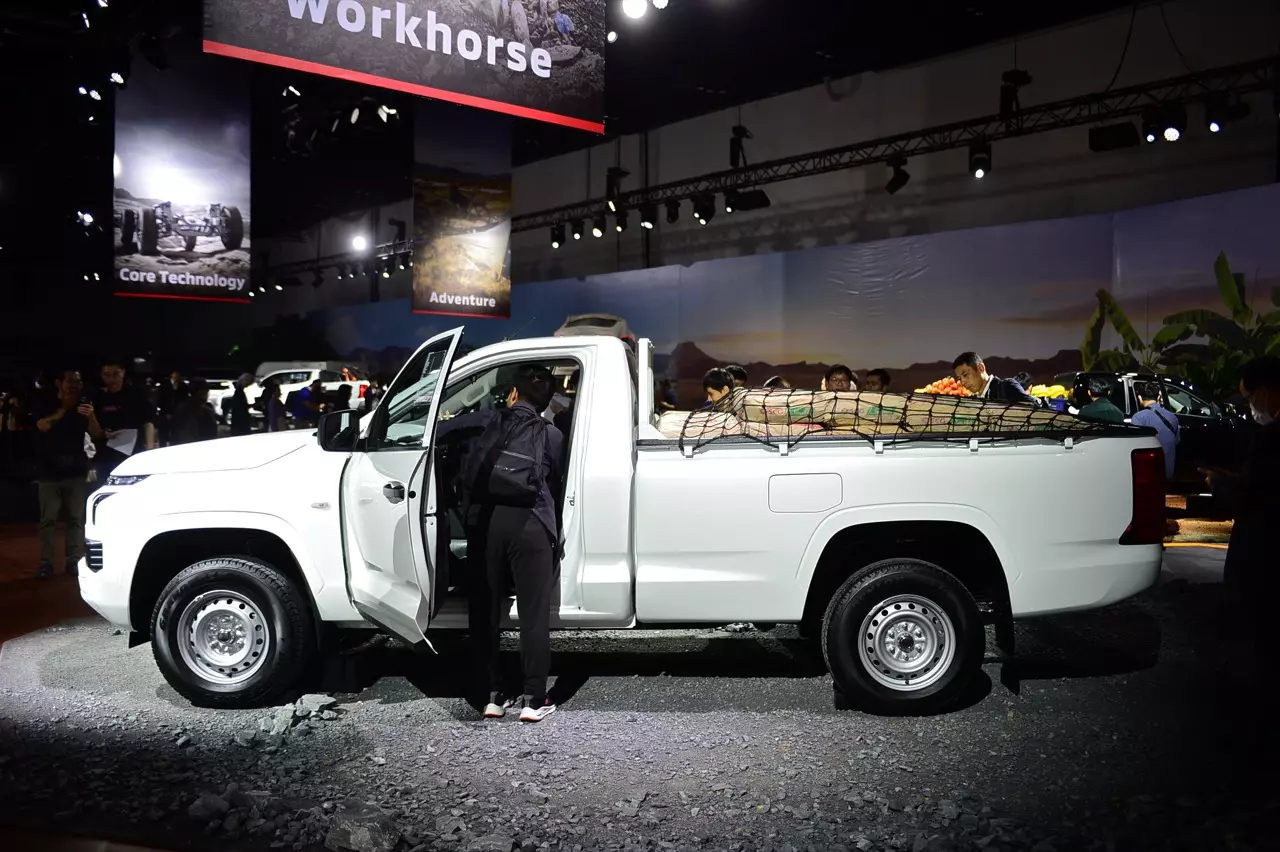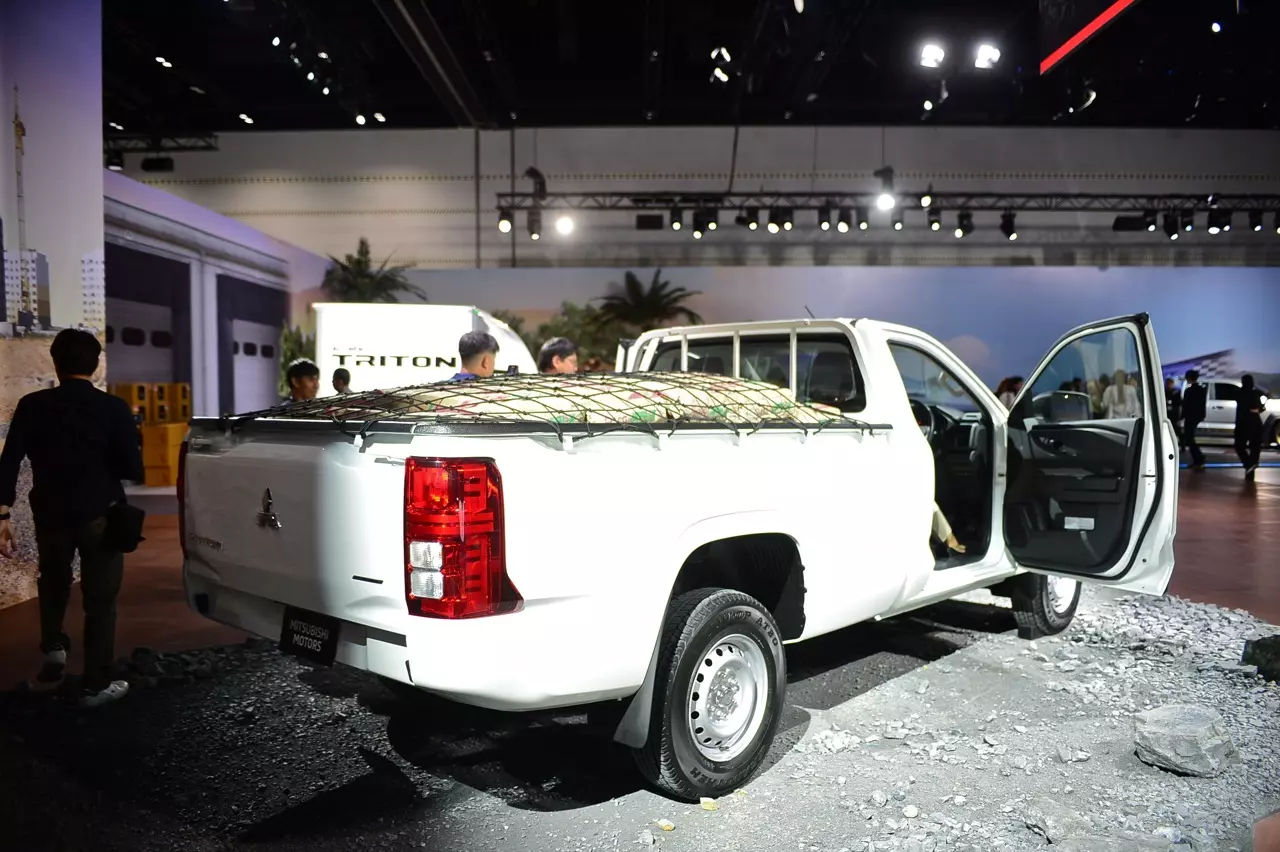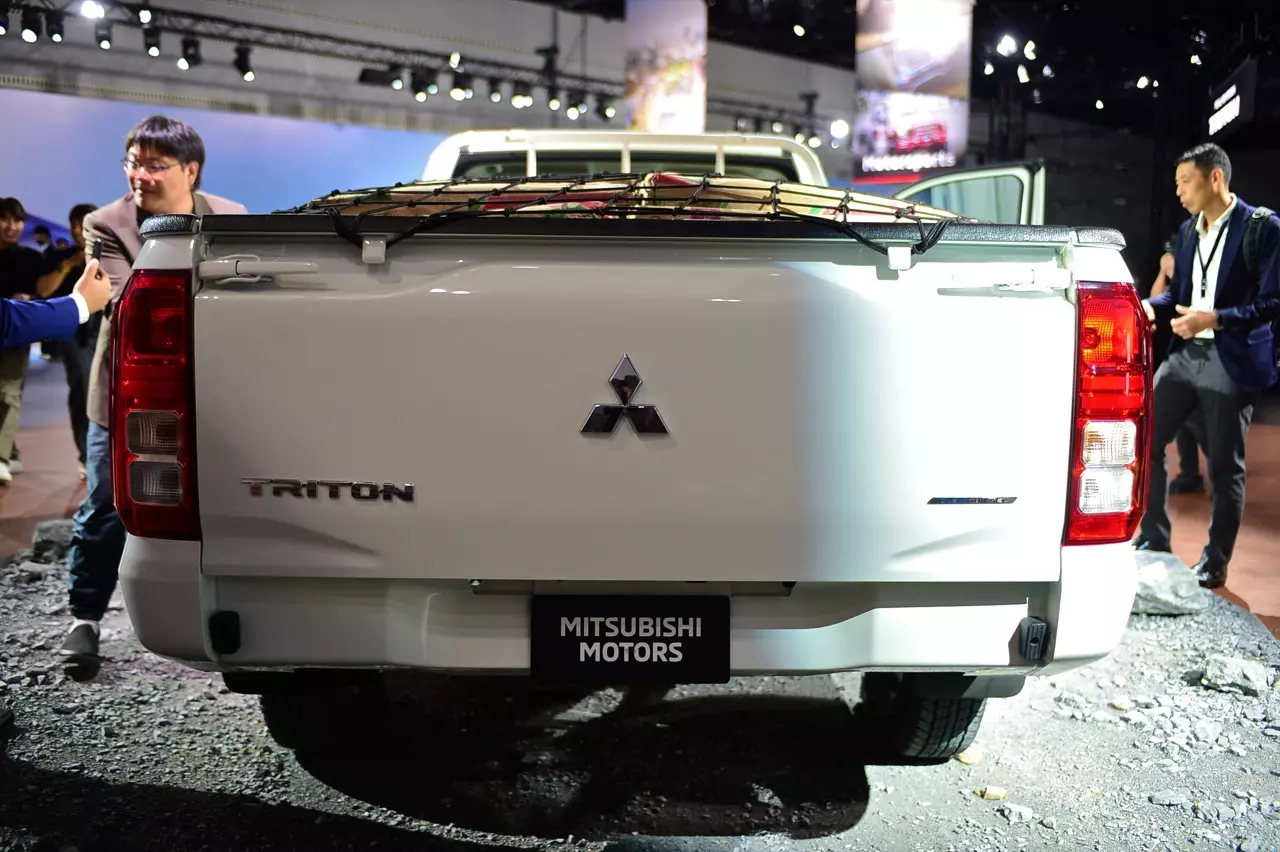 All New Triton
front design, Dynamic Shield (Dynamic Shield), front grille and wheel arches in three dimensions. The front bumper emphasizes its form and power. LED daytime running lights, three-dimensional front lighting system, wider tailgate, T-shaped LED taillights on both sides, cabin shape and rear spoiler increase aerodynamic wind convection wider side stairs Increase the water drainage efficiency. The car dimensions are 5,320 mm in length, 1,865 mm in width, 1,795 mm in height, 3,130 mm in wheelbase, 222 mm in height from the ground to the bottom, and a fuel tank capacity of 75 liters.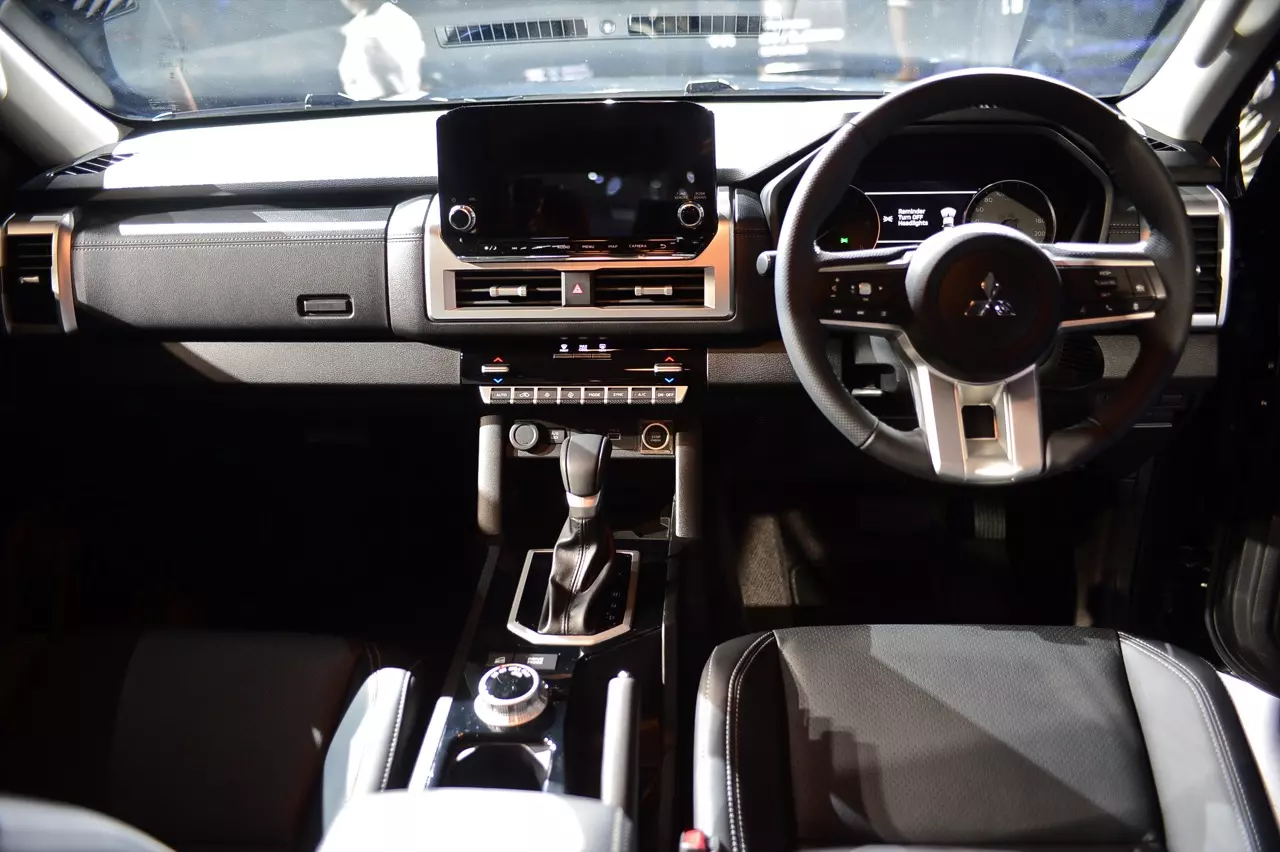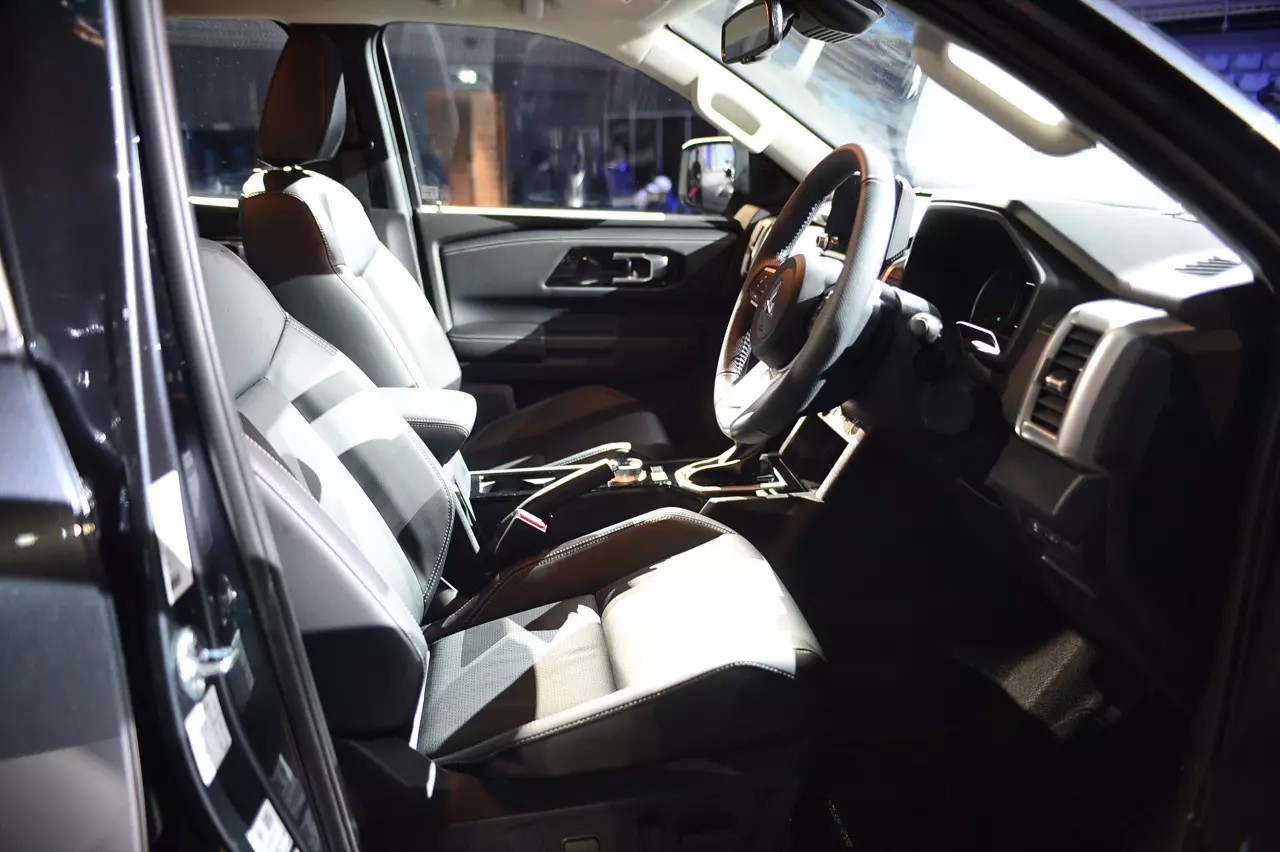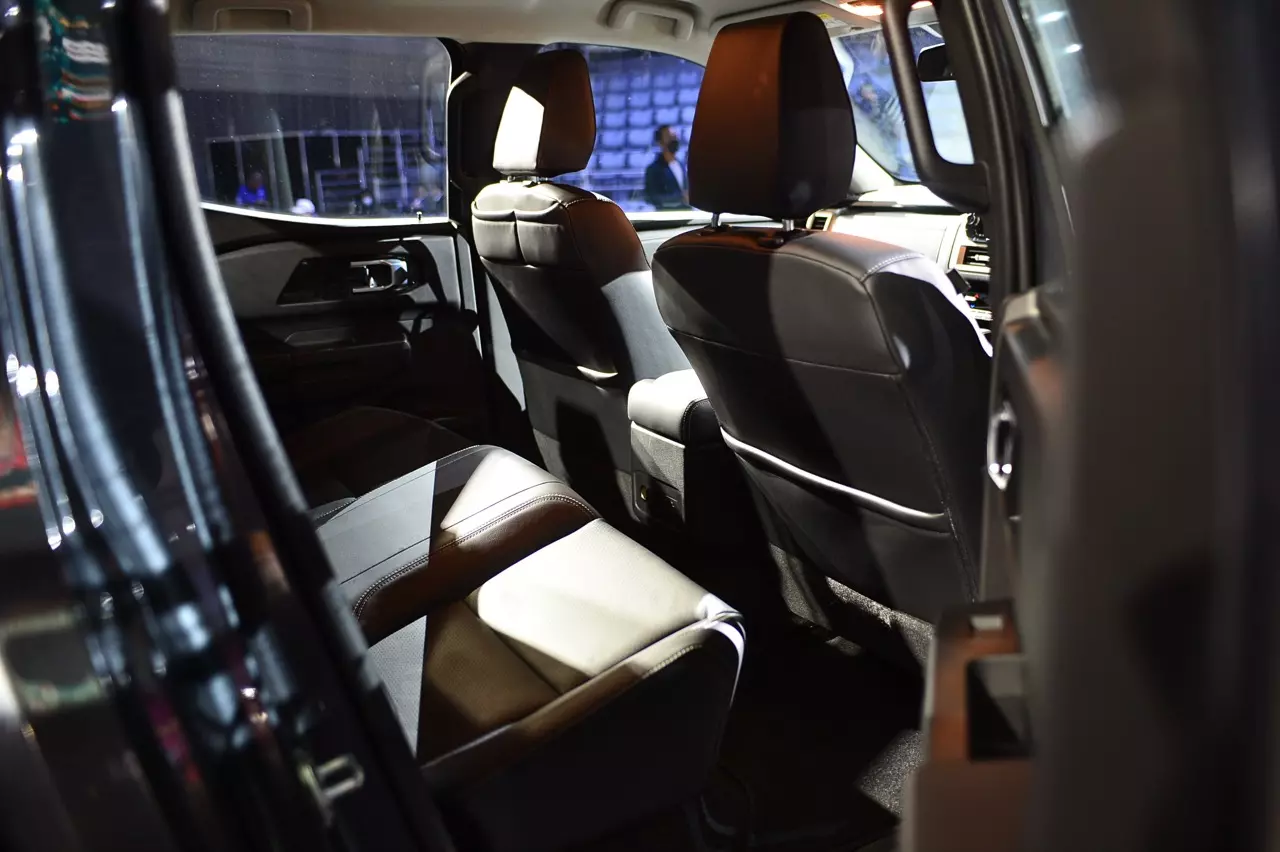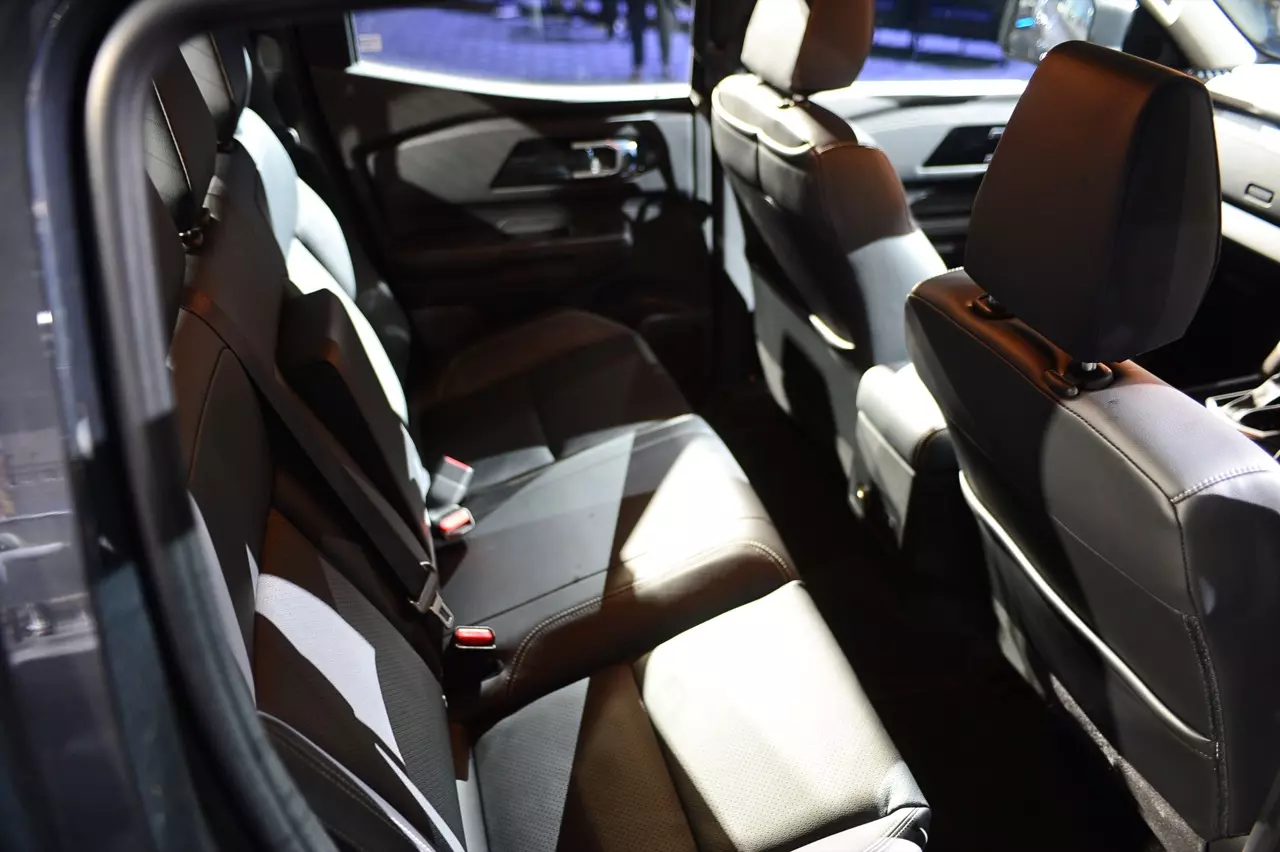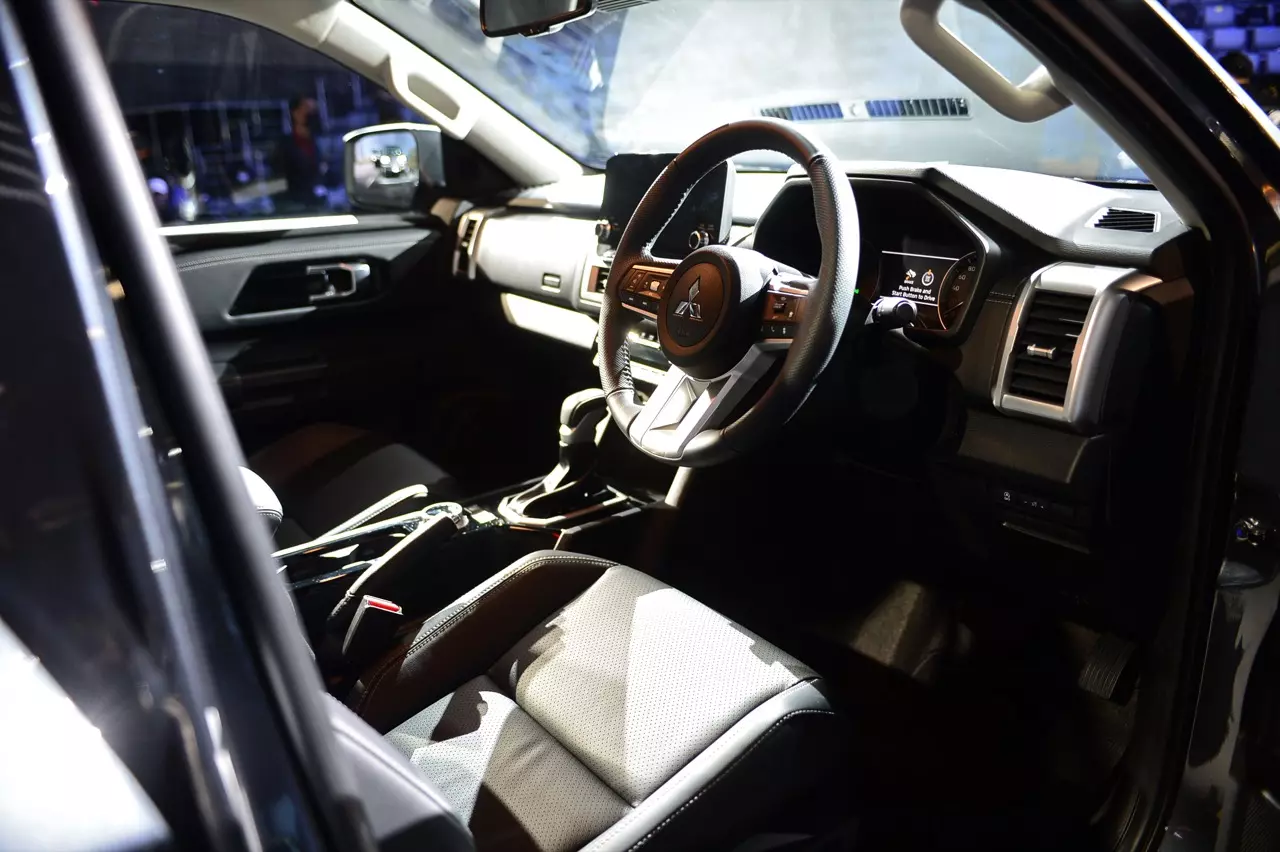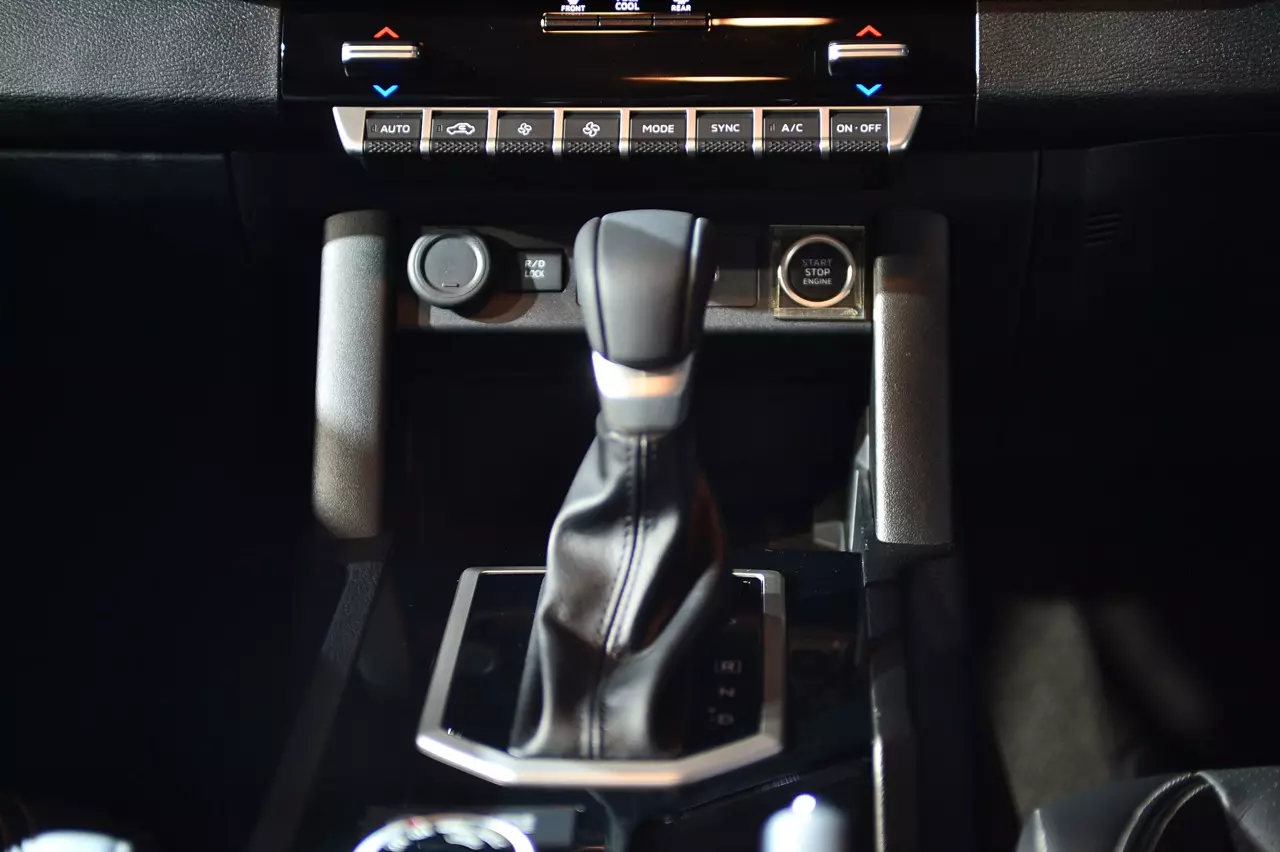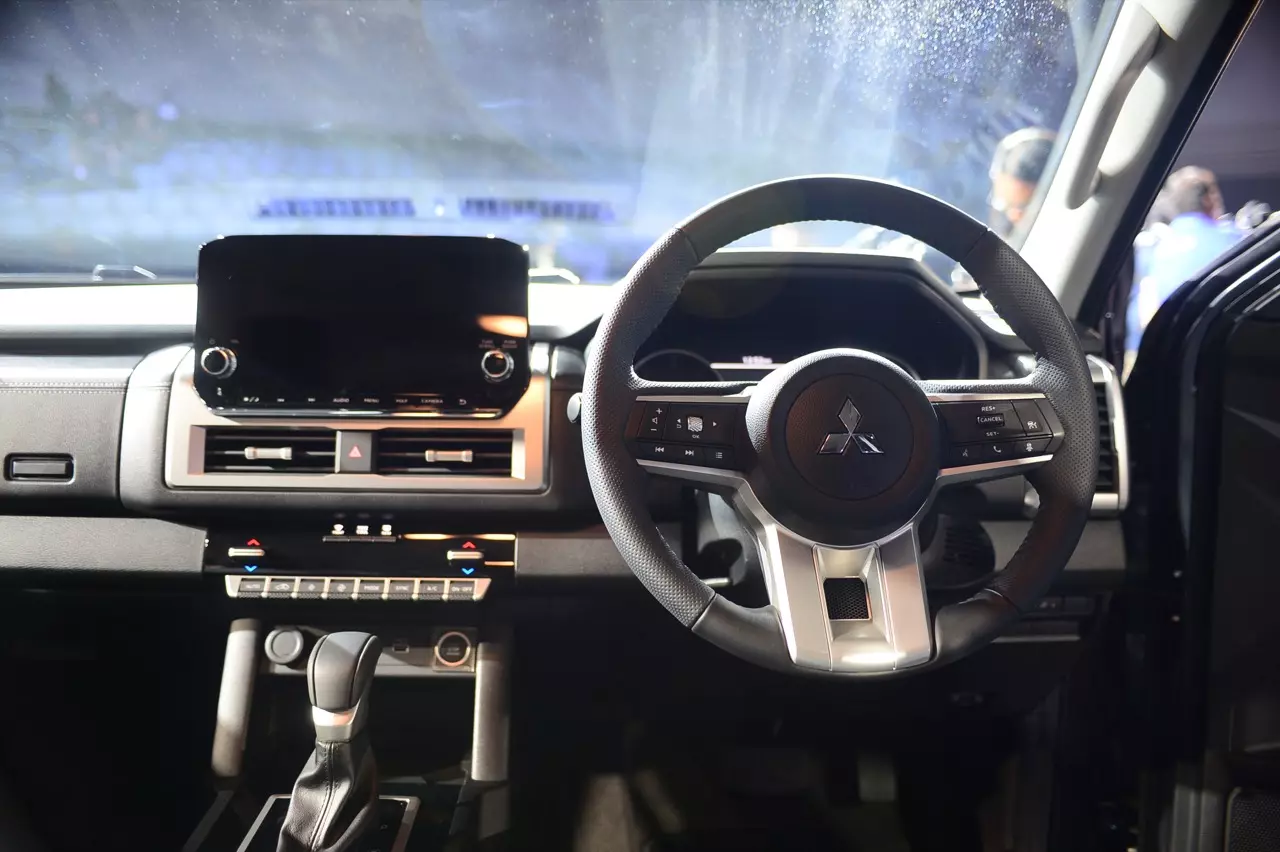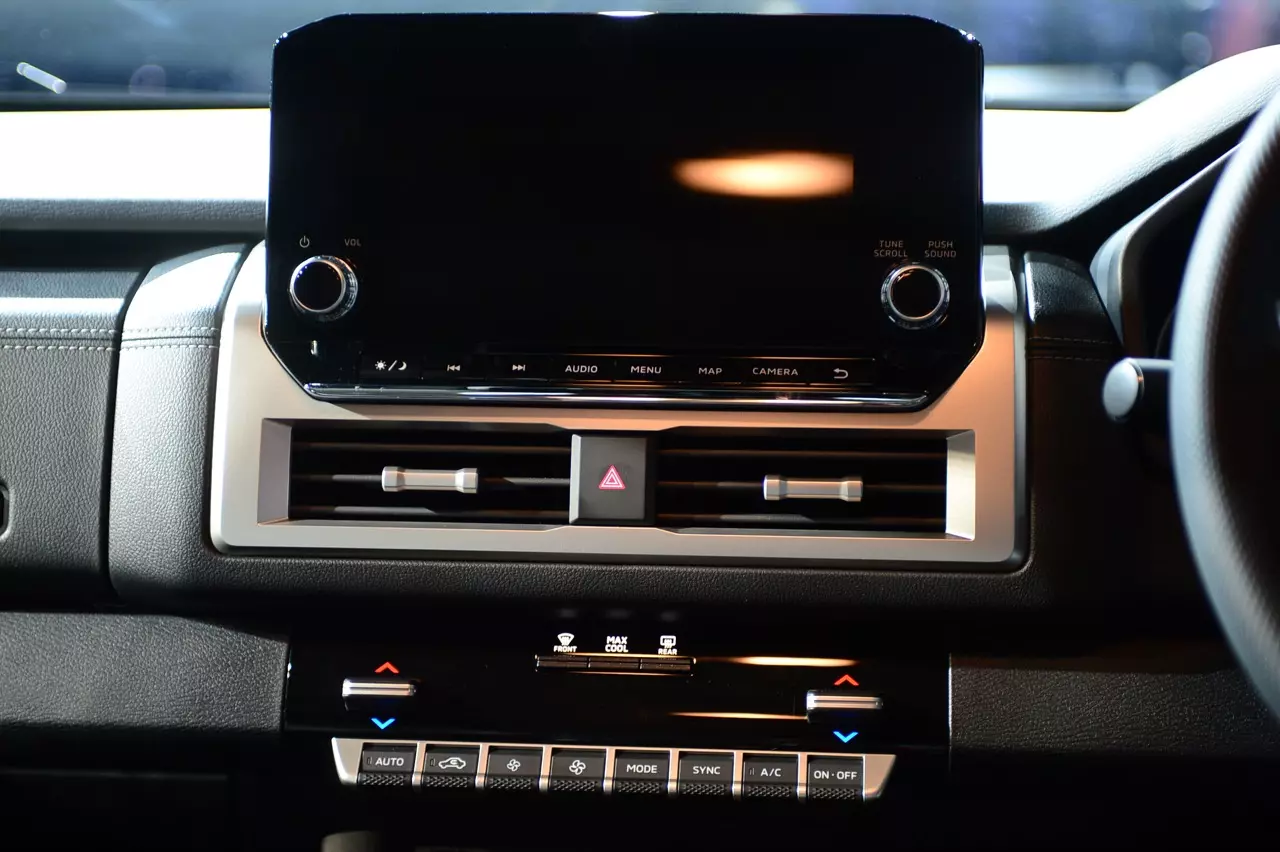 Cab and control panel Use flat lines and strong shapes. The interior of the cabin is designed with geometric shapes. Use medium quality materials. decorated with soft padding Decorated with chrome in many parts. Highly visible display Infotainment system, 9-inch touch screen, supports wireless Apple CarPlay and Android Auto ™ (9-Inch Touch Display with Navigation System Support Wireless Apple CarPlay / Android Auto), a set of gauges and various control switches Designed to be visible And it's easy to control, even when wearing gloves: steering wheel, levers and door handles. Designed under the concept of Mitsubishi Touch, the center console panel of the 6-speed automatic and 6-speed manual transmission models has a cup holder that supports 2 large glasses, a storage box that supports 4 600 ml plastic bottles. front storage smartphone compartment And other small storage compartments are wide, easy to use while wearing gloves. The front dashboard and center console have USB-A and USB-C ports for charging different devices. The wireless charger is located at the bottom of the panel. The pickup at the end has a pickup height from the floor. 45 mm lower than the previous model at 820 mm, expanding the area at the top of the rear bumper corner to be larger Frame reinforcement so that you can easily put your feet up and step into the pickup truck
The front seats are designed to support the lower back. while the shoulder area has an open shape for ease of movement. The distance of the seat corresponding to the hip position has been increased. Help adjust the body while driving in a straight position. Entering and exiting the cabin New front pillar design that is more straight Allows you to open the door wider. Increase the space of the stairs on the larger side.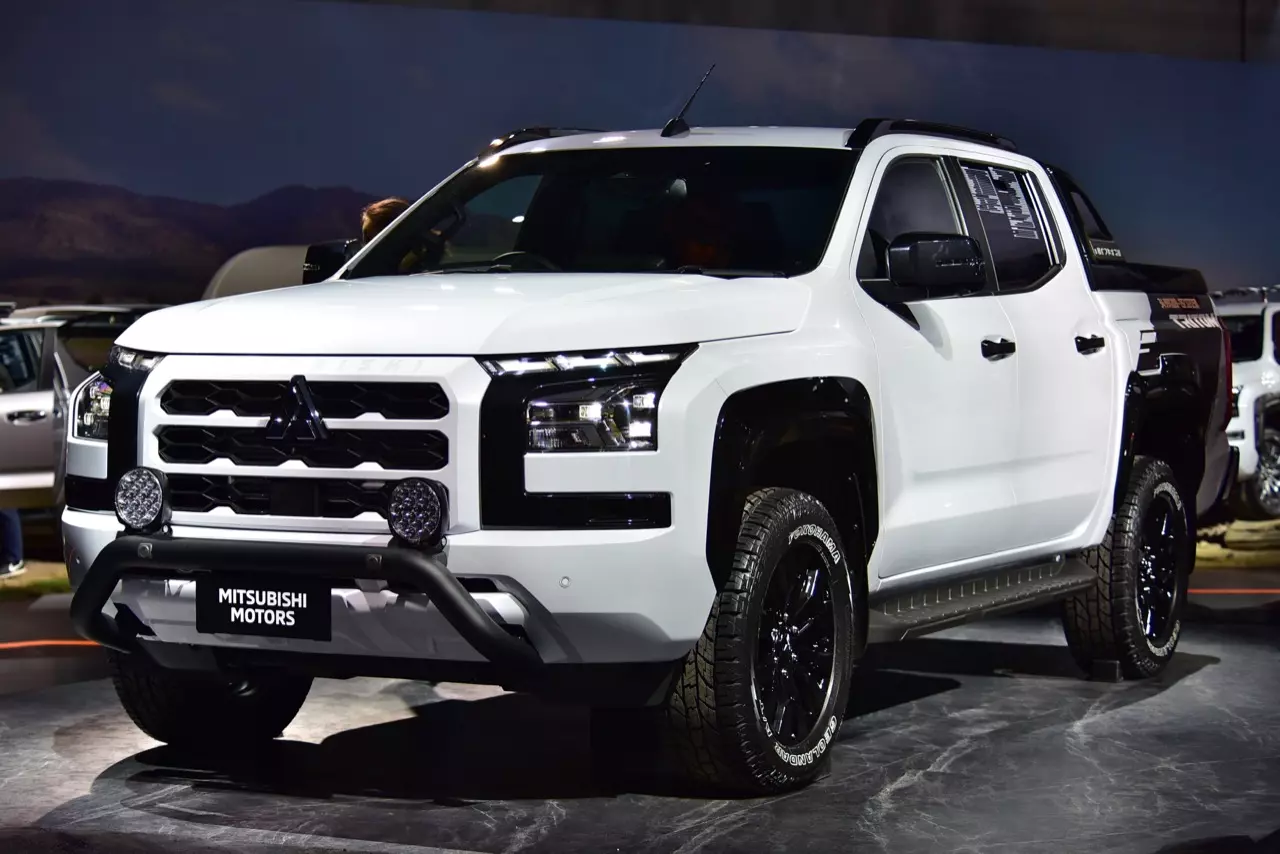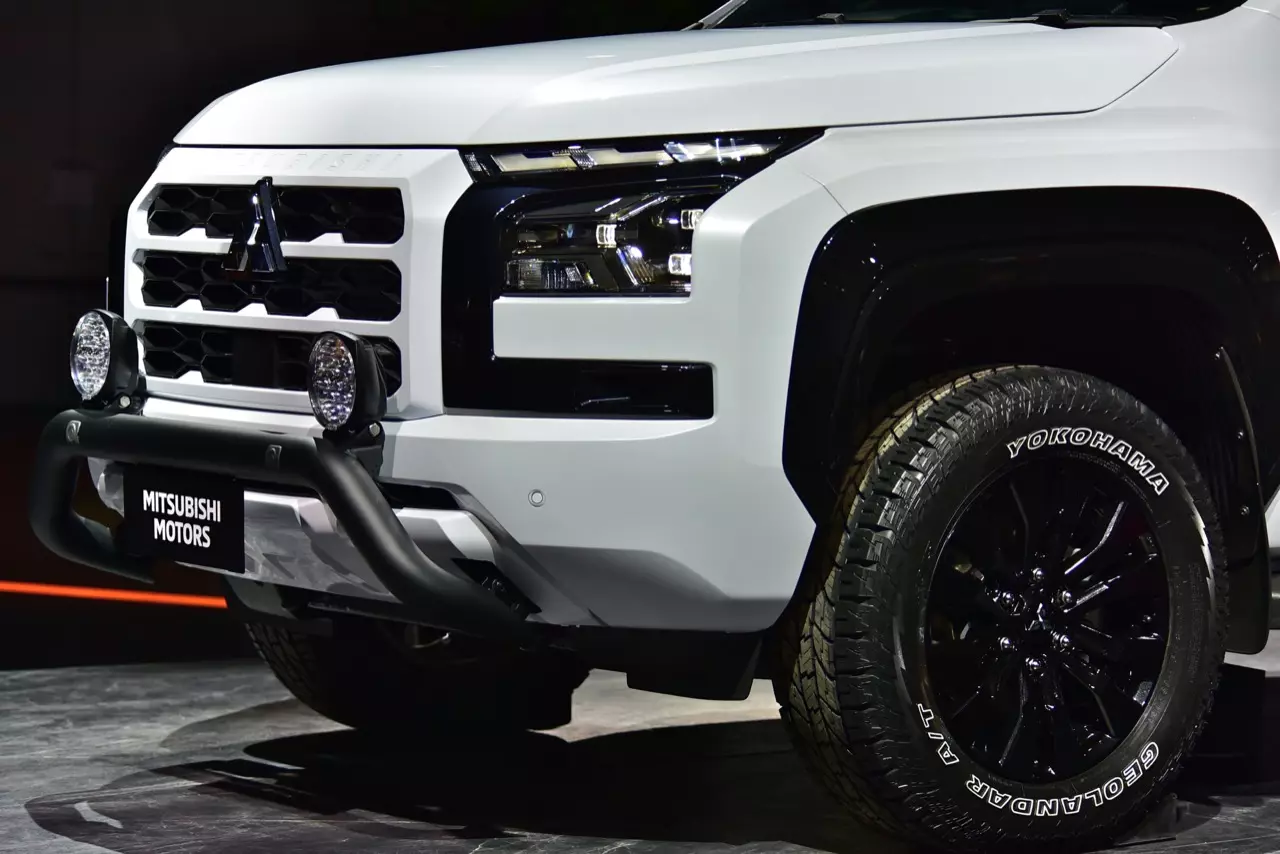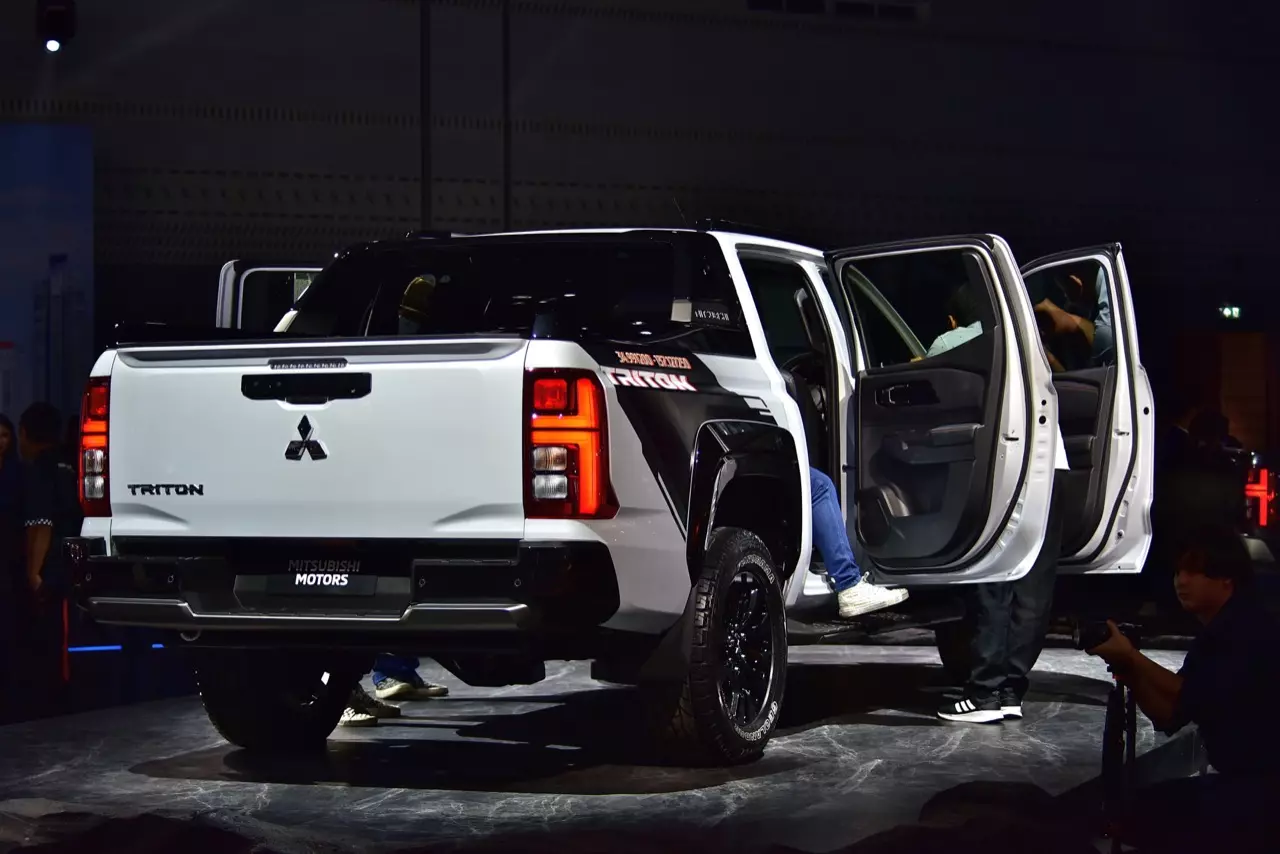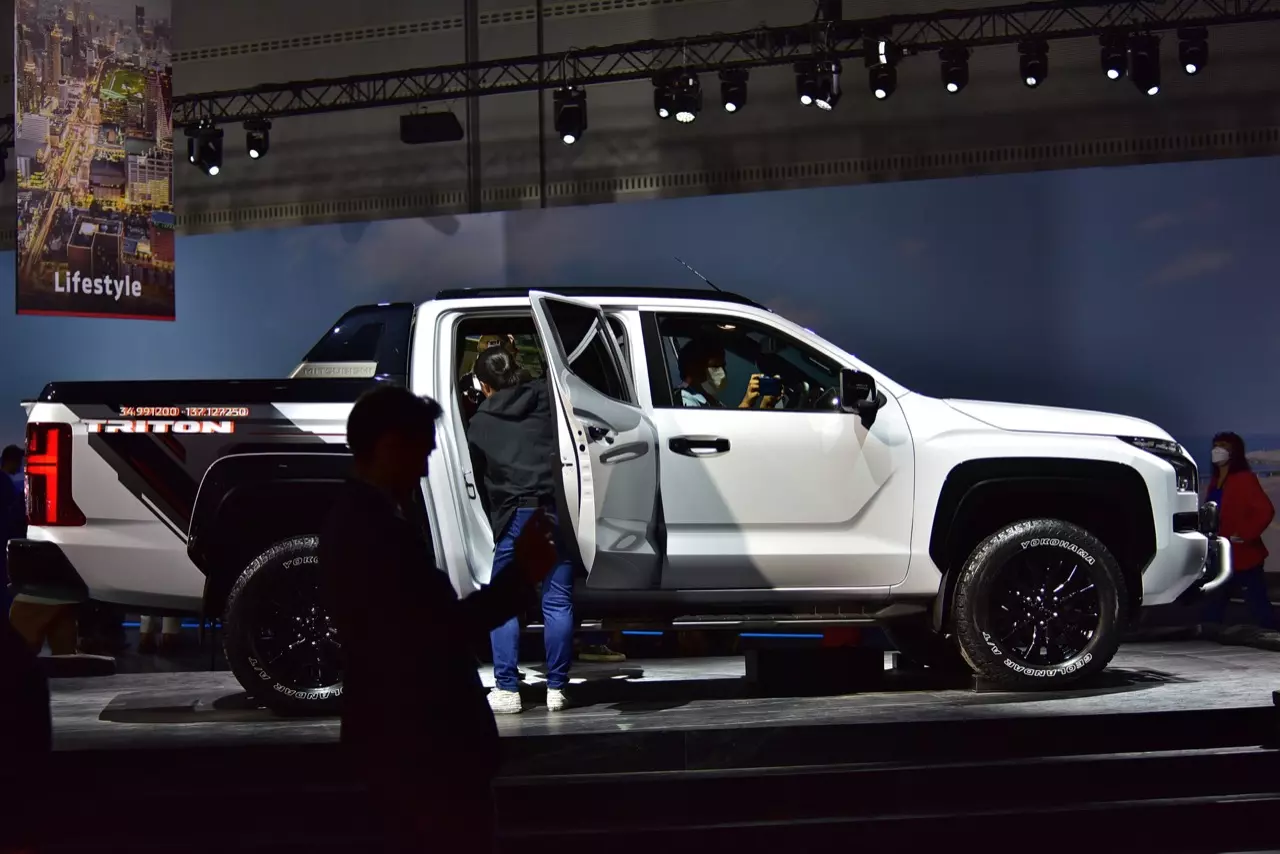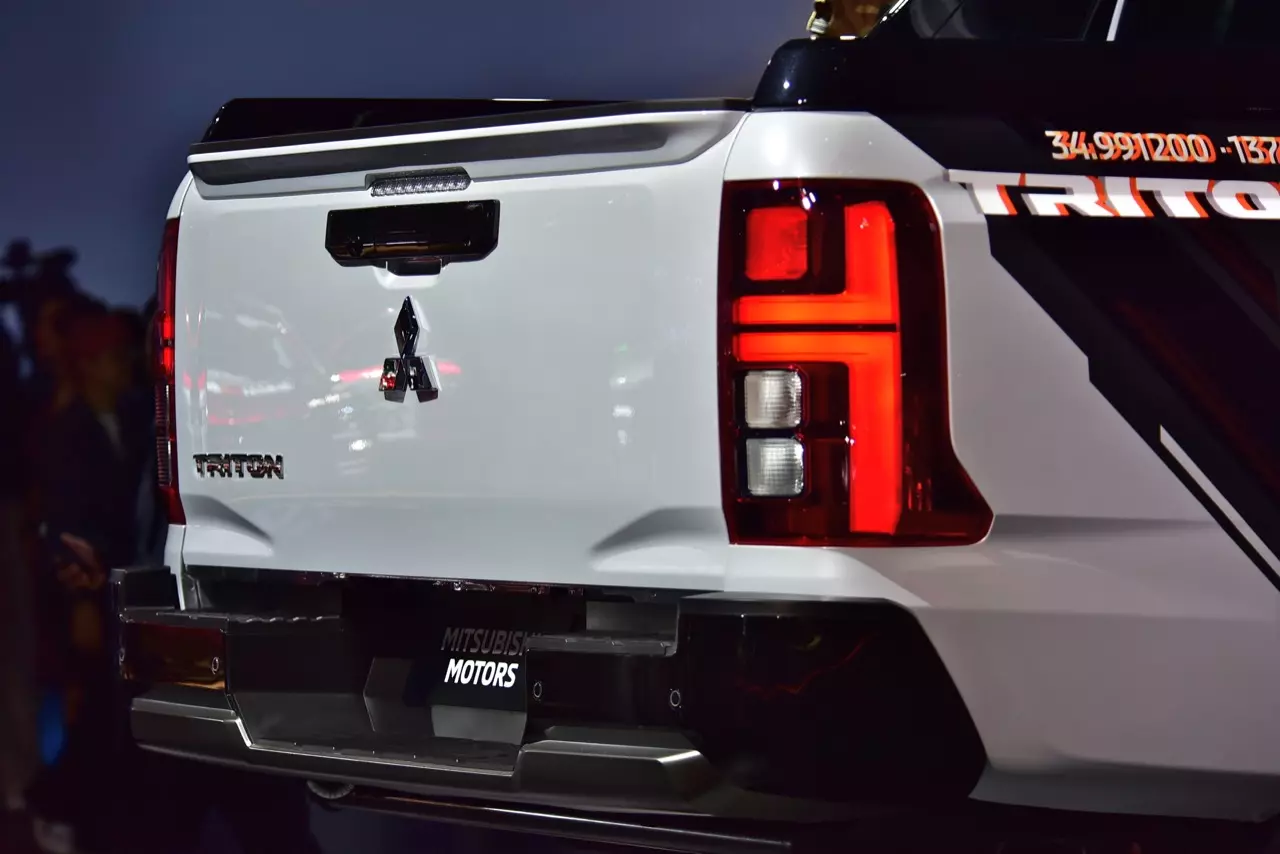 Mitsubishi All New Triton Diamond Sense Safety Technology
– Front collision warning system with forward collision mitigation system: FCM
– Blind Spot Warning (BSW) with Lane Change Assist (LCA)
– Rear cross traffic alert (RCTA)