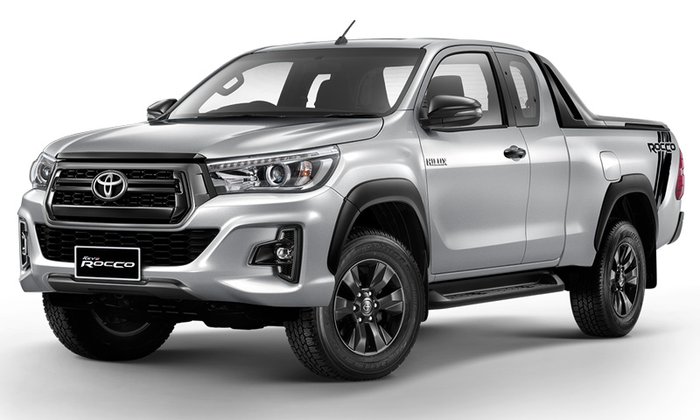 Toyota Hilux Revo Rocco 2018 is a new addition to the 2.4-liter diesel engine, available in both chassis, smart cab and double cab.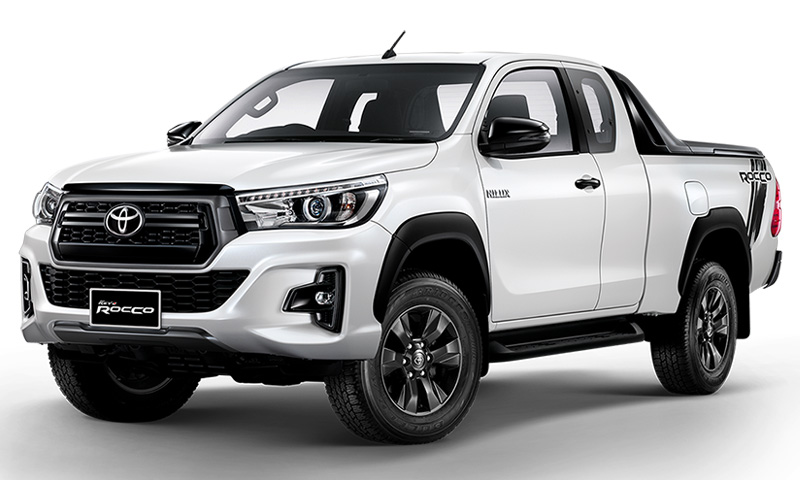 Toyota Hilux Revo Rocco 2018 is a 2.4 liter diesel engine with a choice of 2-door smart chassis and 4-door double cabs. There is only a pre-runner, two-wheel drive model. Cut the selling price from the original 2.8 liter model (C-Cab Prerunner 2.8 ROCCO MT) approximately 60,000 baht.
     Revo Rocco's exterior design is 2.4 liters, decorated with gray and black grille, black fog lamp frame, front bumper and wheel arch decoration, metallic black side mirror, black door opening Metallic, open hand, black end cap, sports bar and pick-up floor, ROCCO sticker, side pickup, metallic gray rear bumper with decorative setAnd 17-inch shiny black alloy wheels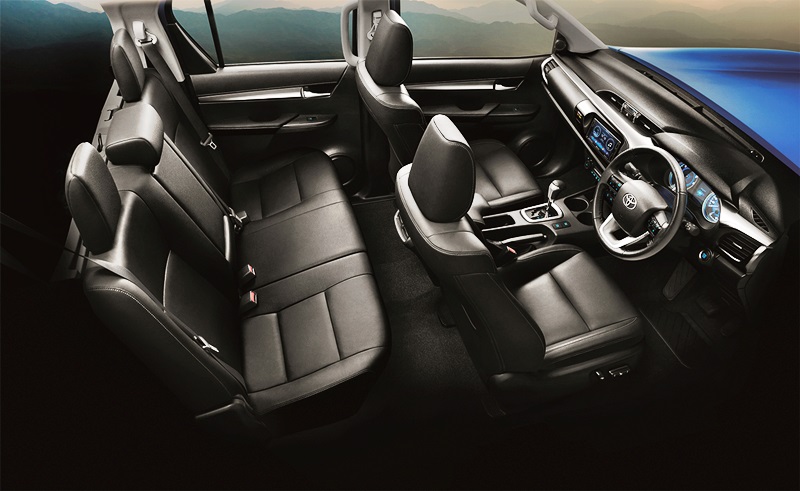 Inside the cabin is equipped with an Optitron fluorescent gauge, a unique design, leather steering wheel, gear base and leather gear knob, decorated with metallic black color, front console panel decorated with metallic black, pole frame. Black doors and panels And storage compartment with the Hilux symbol
     Toyota Hilux Revo Rocco 2.4 liter engine, GD Efficient Boost 2GD-FTV (High), providing a maximum power of 150 horsepower (PS) at 3,400 rpm, maximum torque 400 Nm – at 1,600 – 2,000 rpm available Choose both manual and 6-speed automatic transmission and two-wheel drive systems only.