Thai-market Isuzu D-Max has made its way online. The tough-as-nails ute gets a new frontal design, revised cabin and — the biggest piece of news — the option of a new 1.9-litre turbo-diesel engine.
8 years since the date of the popular model pick-up Isuzu D-Max Gen 2 is released to the Thai and the world. With a unique appearance, typical of Isuzu As well as showing the strength of durability Save fuel Including excellent after-sales service That makes D-Max (2011-2019 models) more than a million vehicles sold today. NEW ISUZU D-MAX 2020 is ready to continue this long-lasting success.
The exterior is designed according to the new concept. Bold Emotional Smart is characterized by a BI-LED headlight and a U-shaped LED DRL, matched with a dark trapezoidal grille. The back is still strong, with LED taillights and two square brake lights in one lamp.
Within D-Max, there is a clear improvement over the previous look. Throw away the picture of a pickup truck, becoming a pickup truck that comes with a classy cabin Decorated with soft, thin lining Throughout the trim decorated with full selection. In the hope of removing the insult that Isuzu fans Or the curse had been spoken for many years This time, it must be considered that the Isuzu made the car as impressive as other competitors.
Such as a large 4.2 inch Smart MID screen, piano touch control panel, 4-way adjustable tilt steering wheel, Tilt & Telescopic front seats, AVEC (Anti Vibration Elastic Comfort) technology to absorb vibration. Reduce fatigue With 8-way electrical adjustment system in the driver's seat
Regarding entertainment systems, put ISUZU Ultimate Entertainment. 9 inch HD Infotainment Display with clear HD support Apple CarPlay and Android Auto, Dynamic Surround Sound 8 speakers and a shade with Vanity Mirror & Light.
The highlight is not lost. Handsome, cool, must give to the new diesel engine …. but the same size, both powerhouse, including a 1.9-liter 4-cylinder turbo diesel engine, producing a maximum power of 150 horsepower at 3,600 rpm and 350 torque. Newton meters at 1,800-2,600 rpm, many people ask that this same number would be interesting? Isuzu said that they have adjusted the response of the machine. To be able to get out and drive in various situations Better than previous versions
As for those waiting for the arrival of the 2.4-liter diesel engine, I would like to apologize for this opportunity because the 3.0-liter turbocharged 4-cylinder diesel engine still stands still. But luckily it is the new code 4JJ3-TCX, adjusting many new internal parts Until rolling power to 190 horsepower at 3,600 rpm, torque of 450 Nm at 1,600-2,6000 rpm
For 4-wheel drive, it will be available on the 3.0 liter engine model only, with the newly developed Terrain Command system working quickly. More accurate and Electronic Diff-Lock, electric rear axle locking system increases confidence in conquering every obstacle With water resistance up to 800 mm.
This 6-speed manual transmission is a standard for all sub-models. As for the 6-speed automatic transmission, along with the Sport Rev Tronic driving mode, it is provided as before.
In this regard, Isuzu has positioned the engine of the cabin with the new steering wheel control system. With suspension system developed with new technology Resulting in excellent performance Cornering more confident than before. Soft, comfortable ride, but durable. Ready to propel life forward. With unlimited new power
The body structure is reinforced with ULTRA – HIGH TENSILE steel, stronger and more durable than ordinary steel.
Large new chassis with 23% higher torque
Freewheel front suspension, double wishbone, DOUBLE WISHBONE with COIL SPRING
Rear suspension, long leaf spring, LONG SPAN, new technology, WSSP
On the security system, D-Max has better equipment management than before. The 6 airbags have come to be like competitors. In addition, a blind spot warning system is installed and blind spot warning is used while reverse. The various balance control systems in the original model have been completely included in the new model.
Other convenience equipment issues There are plenty of things to do, such as the car lock system when leaving 3 meters away, the system automatically opens when approaching the car within 2 meters. In addition to the foregoing, they also provide UVA UVB IR window wiper systems. With a glass spray water cleaner via a brush
Any readers who are interested in the new ISUZU D-MAX can reserve all types of cars, including
Isuzu D-Max V-Cross 4 × 4, 2-door and 4-door models
Isuzu D-Max Highlander, 2-door and 4-door models
Isuzu D-Max Cab Four
Isuzu D-Max Space Cab
Isuzu D-Max Spark, 2 wheel drive and 4 wheel drive
It also appears that new six-speed manual and six-speed automatic transmissions will be available on the D-Max range — at least in Thailand.
However, before we go further into the details, it remains to be seen how much of these Thai-market changes will apply to Australia. Our market is the second-biggest for Isuzu Ute worldwide.
Chief among the updates, according to the brochure information found on Thai site GPm4wd (which cites fellow Thai publication Headlight Mag), are the revised grille, front bumper and headlights, new bonnet and revised rear lights.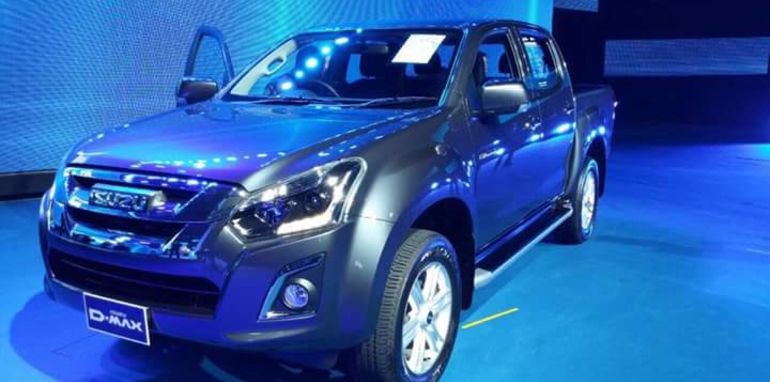 There are also new LED tube headlights with integrated daytime running lights, and new 18-inch alloy wheels, to feature on top-spec variants.
Inside the cabin is the option of a new TFT instrument setup, and a new 8.0-inch touchscreen infotainment system. It is unclear if there are any new trims to better match newer segment rivals as well.
But the biggest news involves the engine. The familiar 130kW/380Nm four-cylinder turbo-diesel remains — a key USP given its truck origins — but there's also a new offering, for the Thai market at least.
It's a 1.9-litre Ddi unit with a reported 110kW and impressive 350Nm of torque. It's unclear what gearbox it gets and whether it meets Euro 5 compliance or better. One might speculate it's been designed to meet stringent European demands.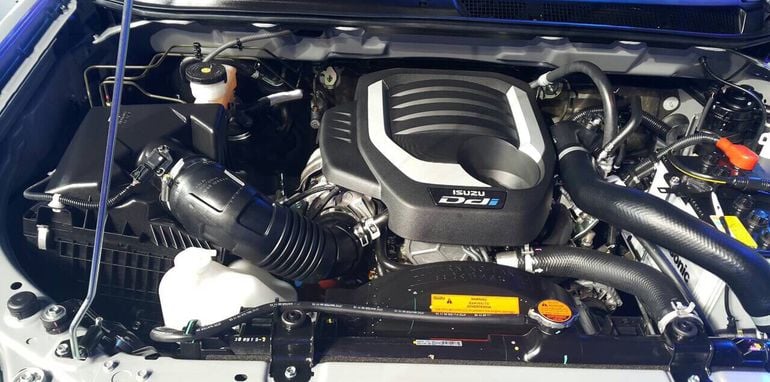 We also understand that new six-speed auto and manual gearboxes will come on stream, though it's unclear if this will be with both engines. The current 3.0 rocks five-speed manual or auto units. Details are scarce.
Naturally, you'd expect these changes to come on stream for Australia relatively soon, but Isuzu Ute is still working through the local-market specifics. It's not confirmed if the new engine is coming, and whether this revised design will translate.
"Isuzu UTE Australia will monitor the market response to this update, to ensure that any new proposed design changes to the D-MAX, meet the Australian market's requirements – before committing to any changes in the local Australian product," the company told us.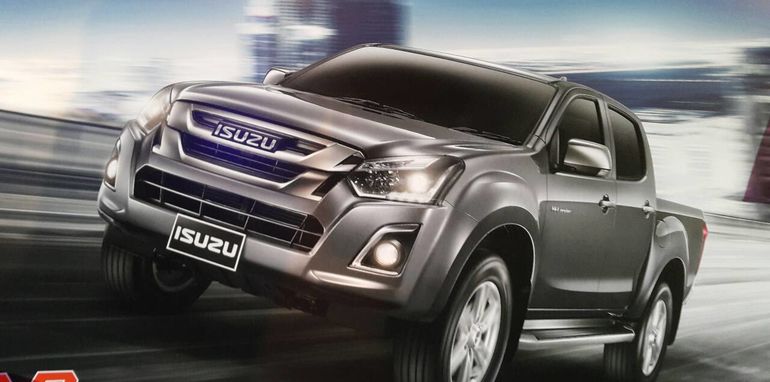 This infers that, should the design in particular meet a negative response locally, it may be tweaked.
Isuzu Ute Australia has gone from strength the strength of late. Sales are up 31.5 per cent this year across the D-Max ute and MU-X off-road SUV range, to 15,352 units — more than Suzuki.
Running costs
18″ 5-Spoke Light-Alloy Wheels
4-Wheel Disc Brakes
ABS brakes
AM/FM radio: SiriusXM
Adaptive suspension
Performance
Auto tilt-away steering wheel
Auto-dimming Rear-View mirror
Auto-dimming door mirrors
Auto-leveling suspension
Automatic temperature control