Thai-market Isuzu D-Max has made its way online. The tough-as-nails ute gets a new frontal design, revised cabin and — the biggest piece of news — the option of a new 1.9-litre turbo-diesel engine.
It also appears that new six-speed manual and six-speed automatic transmissions will be available on the D-Max range — at least in Thailand.
However, before we go further into the details, it remains to be seen how much of these Thai-market changes will apply to Australia. Our market is the second-biggest for Isuzu Ute worldwide.
Chief among the updates, according to the brochure information found on Thai site GPm4wd (which cites fellow Thai publication Headlight Mag), are the revised grille, front bumper and headlights, new bonnet and revised rear lights.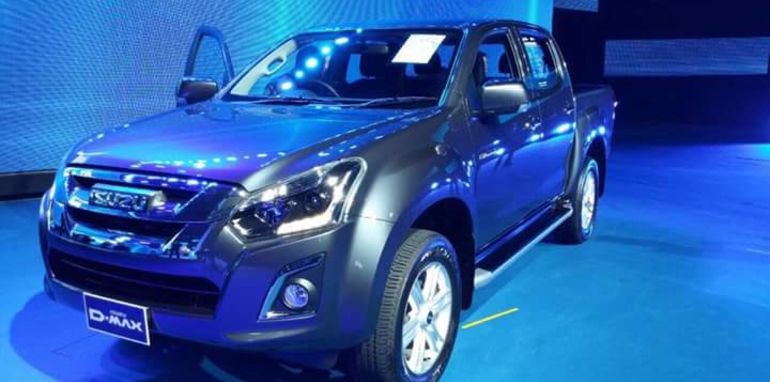 There are also new LED tube headlights with integrated daytime running lights, and new 18-inch alloy wheels, to feature on top-spec variants.
Inside the cabin is the option of a new TFT instrument setup, and a new 8.0-inch touchscreen infotainment system. It is unclear if there are any new trims to better match newer segment rivals as well.
But the biggest news involves the engine. The familiar 130kW/380Nm four-cylinder turbo-diesel remains — a key USP given its truck origins — but there's also a new offering, for the Thai market at least.
It's a 1.9-litre Ddi unit with a reported 110kW and impressive 350Nm of torque. It's unclear what gearbox it gets and whether it meets Euro 5 compliance or better. One might speculate it's been designed to meet stringent European demands.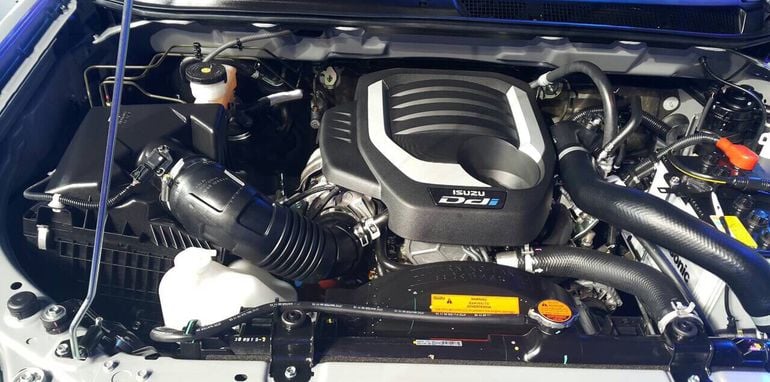 We also understand that new six-speed auto and manual gearboxes will come on stream, though it's unclear if this will be with both engines. The current 3.0 rocks five-speed manual or auto units. Details are scarce.
Naturally, you'd expect these changes to come on stream for Australia relatively soon, but Isuzu Ute is still working through the local-market specifics. It's not confirmed if the new engine is coming, and whether this revised design will translate.
"Isuzu UTE Australia will monitor the market response to this update, to ensure that any new proposed design changes to the D-MAX, meet the Australian market's requirements – before committing to any changes in the local Australian product," the company told us.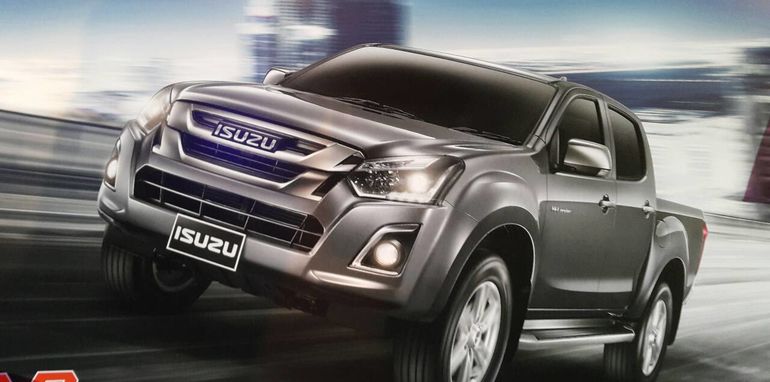 This infers that, should the design in particular meet a negative response locally, it may be tweaked.
Isuzu Ute Australia has gone from strength the strength of late. Sales are up 31.5 per cent this year across the D-Max ute and MU-X off-road SUV range, to 15,352 units — more than Suzuki.
Running costs
18″ 5-Spoke Light-Alloy Wheels
4-Wheel Disc Brakes
ABS brakes
AM/FM radio: SiriusXM
Adaptive suspension
Performance
Auto tilt-away steering wheel
Auto-dimming Rear-View mirror
Auto-dimming door mirrors
Auto-leveling suspension
Automatic temperature control
2016 isuzu d-max will be made with new engine system. This car will be completed with new Isuzu engine. When we check the previous Isuzu D Max we will find 3.0L with single turbo diesel engine system. This engine system will be replaced with new engine system, 2.5 L with twin turbo engine system. This replacing engine system in this car is to meet emission regulation in Australia. By using new engine system, this car will be able to produce better performance. This new engine can produce better and bigger power too so people will feel happy to drive this car. The engine system will be made with direct injection pressure system too to boost the power and speed in this car. You will not only get better engine system in this car but you will be able to get better fuel economy system. You can save more money and fuel when you drive this car and this car offers low CO2 emission so it is friendly to the environment too.
How about design of this car? Isuzu just focuses on the addition of new engine system to this car. It means we don't find new look in this new car. You still can get best exterior of this car. There is spacious cabin too in this car that will make all people feel free and comfortable when they drive this car. The interior of this car is made in better design and there will be some features that will help you to enjoy your journey with this car. There is no clear information about price of this car so you better be patient to read further information about this 2016 isuzu d-max.
Engine
 Engine Type 3.0 Gas V8
 Horsepower 429 @ 5250 rpm
Torque (lb-ft) 516 @ 1800-3500 rpm
Fuel Capacity 21.9 gal
Driven Wheels AWD
Vehicle
Curb Weight 4619.0 lbs.
Wheelbase 116.3 in.
Height  55.8 in.
Wheels
Tires P275/45HR18
Rim Size 18 x 9.5 in.
Rims Aluminum
Front Rims 18 x 8.5
Front Wheels P255/45HR18
Interior Space
Seating Capacity 4
Front Headroom/ Legroom 36.9 in. / 42.2 in.
 Rear Headroom/ Legroom 36.4 in. / 32.2 in.